I received product in exchange for review.
Halloween is my FAVORITE holiday. So I tend to start with the decorations early. This year we started getting into the Halloween spirit the first week of September. This was thanks to my daughter who has a birthday at the end of August, we decided to throw her a Halloween themed birthday. With Oriental Trading having thousands of different Halloween decorations and party supplies we had a tough time picking which would be the best for all the guests.
We were able to get some Zombie party-ware, treat bag goodies and some decorations. If you haven't been to the Oriental Trading website, I strongly advise. They have a little of everything for those who love entertaining and decorating for different holidays to those who love doing fun crafts with the kids. I can literally spend hours just browsing their site. One thing I personally like about Oriental Trading is their products are usually pretty good quality and their prices are good. I love the mark down section!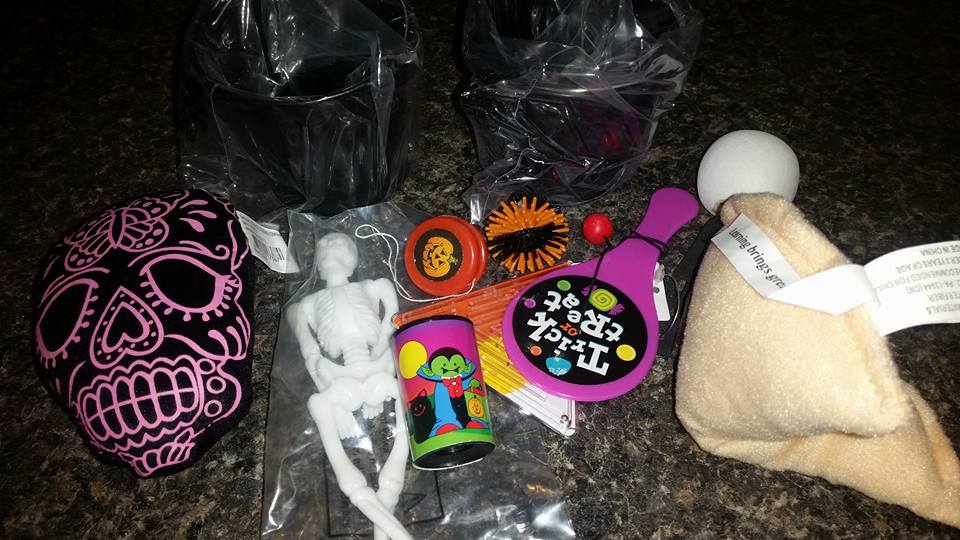 The little buckets I was able to silhouette them with themes the children liked, along with their names.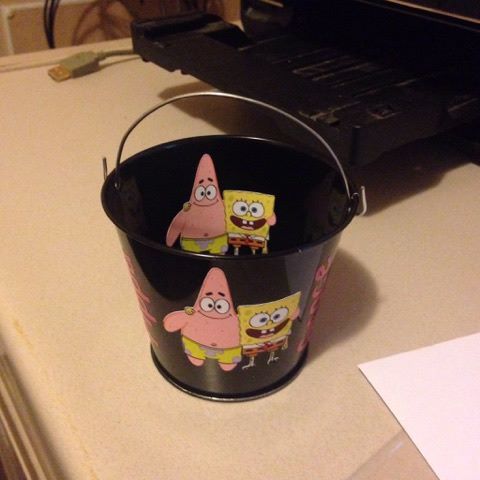 These were a hit with all the kids!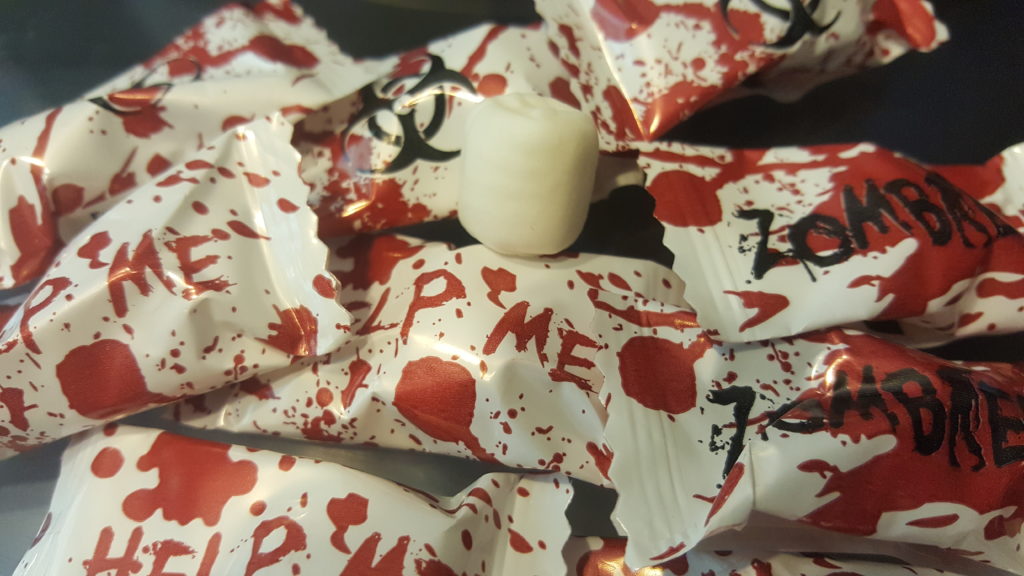 The zombie mints didn't make it to the party, hey us adults like candy too!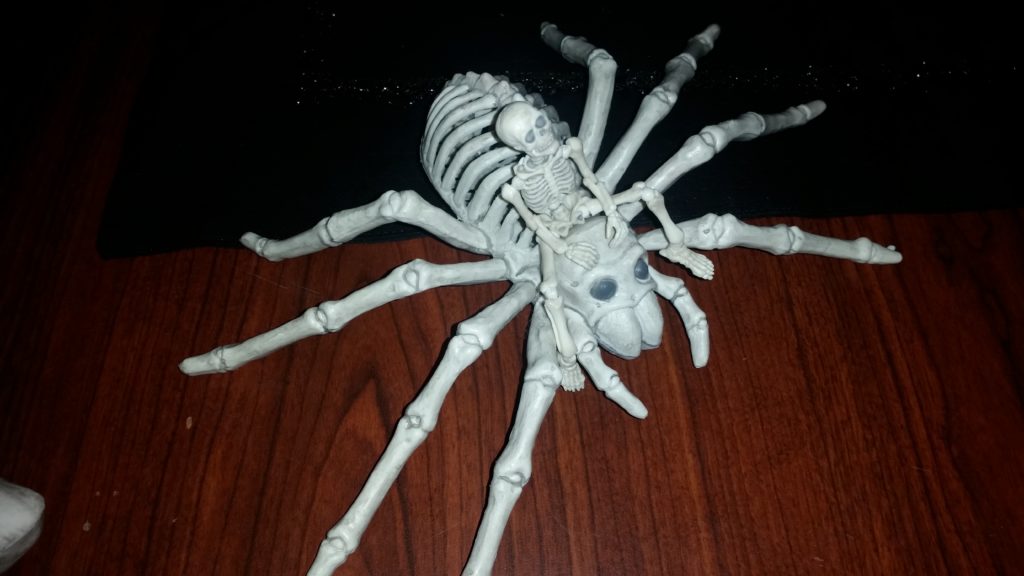 A party wouldn't be complete without the spiders and skeletons!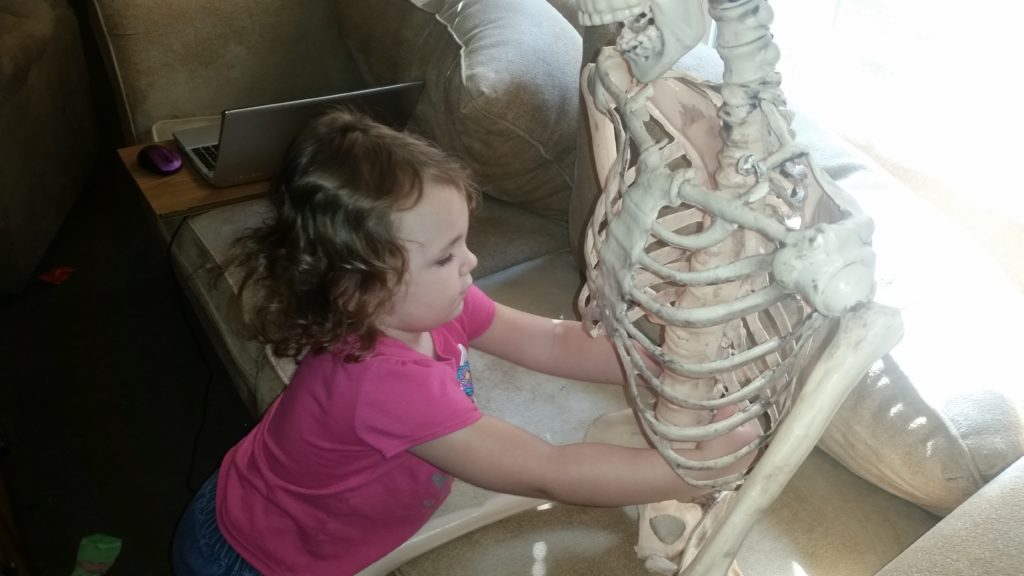 And don't forget the candy!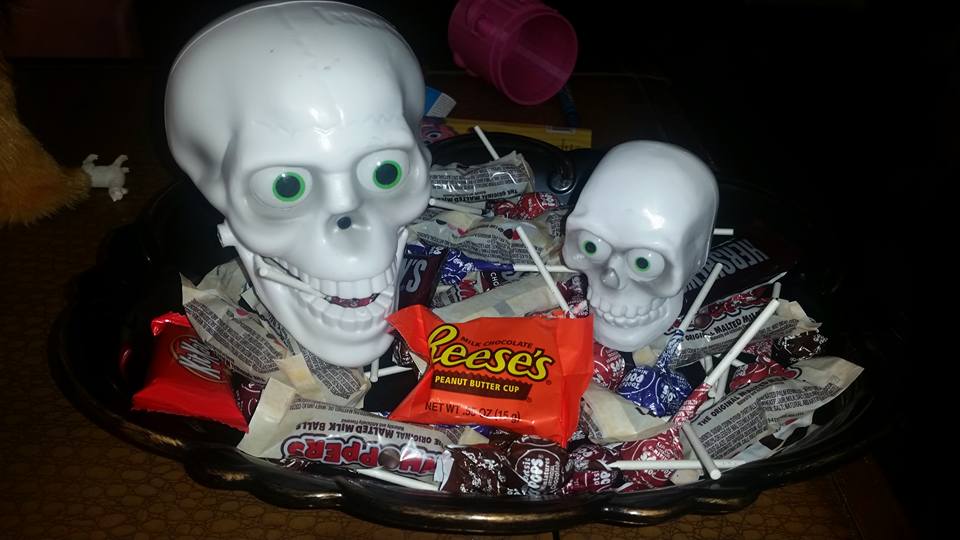 As always at the end of our gatherings I like to hand out the little treat bags we have made for the children. Each child loved their goodies and to quote my two year old niece "Jammie I love this"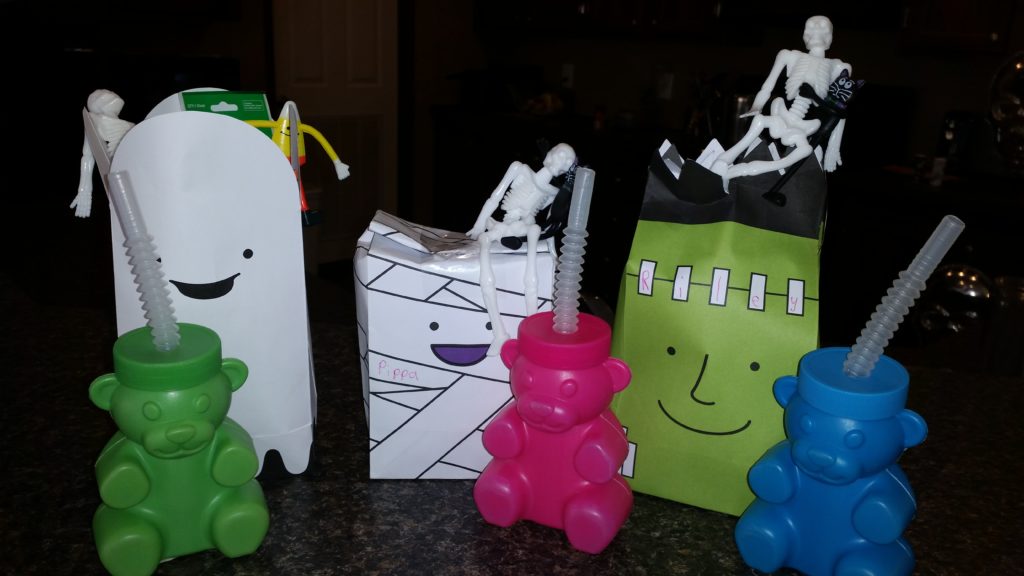 So whether you're searching for Halloween decorations or party supplies Oriental Trading has you covered for all your party and crafting needs! With hundreds of products in each category to choice from you'll find something for everyone.
One great thing about Halloween decorations is you can reuse them year after year and who says you have to put up those decorations at the end of the holiday season! We tend to leave ours out a bit longer, because the kids all enjoy the spookiness of our home.
Oriental Trading also has up to 50% off their Halloween products while supplies last, so head on over there and get stocked up!