The holidays will shortly be upon us. We all know that afterward, we all want to shift a few pounds; to start the new year off to a healthy start. But how can you lose some weight? I think that a lot of us do better when someone else tells us what to do. So to start with, it could be worth joining a group or getting a buddy. Then you can schedule weigh-ins. You are more accountable to someone, and it makes such a difference. But if you're not in a situation to do that, what can you do? Here are some dieting trends that have been big this year. There are some to try and some to avoid!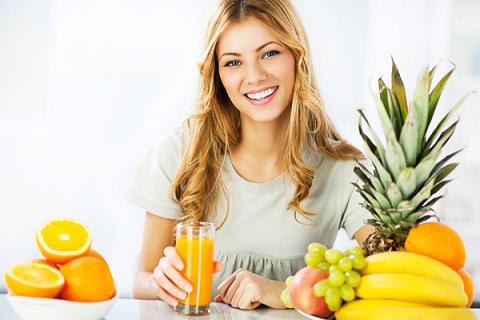 A Detox, Cleanse or Juicing
This is a tricky one, as it has conflicting opinions. Basically, as long as you don't do it for weeks on end, it can be a really effective way to lose weight. Something like juicing helps you to give your body a bit of a reboot. It fills it with natural vitamins and minerals that you might not always be getting. The thing is to just have them once a week perhaps. Doing it for long stints at a time is when the conflicting opinions come in. It is also important to not buy anything online that claims to cleanse or detox. It is best to do this in natural ways like with juices. Juices are different to smoothies, though. So you need a proper juicer to make it work. You could get a juicer like the Omega 8006, or another that has been reviewed well.
High Protein and Low Carb
This is a way of eating that seems like it is around to stay. So many people see great results from eating this way, and it doesn't seem to have a negative effect on health. It works, because when you keep fats and carbs within reason, you get better results when it comes to weight loss. Protein helps our bodies to repair and improves our muscle mass. The more muscle mass we have, the more calories we burn just sat still. So swap out your burger buns for lettuce wraps, or noodles for courgettes spiralized.
Probiotic Foods
Having a diet high in probiotic foods can have good effects on your gut health. Studies are starting to show that having plenty of good bacteria in your gut, can help with weight loss. So foods that can help with this are things like sauerkraut, yogurts, and kimchee. It is best to try and keep these foods in your normal diet, as part of a healthy lifestyle. Rather than only eating these kinds of foods.
Clean Eating
This is something that you will have probably heard a lot about. It can be good for you, as it is keeping you from eating refined and sugar laden foods. It can stop you from having some essential healthy fats, though. As clean eaters, tend to not cook with oils. So it is a diet that you should practice balance with.