I received product for review purposes only. No other form of payment was received.
If you have been a follower of The Neat Things in Life, you know I struggled with my weight from a very young age. I find it extremely hard to find the motivation to get up and move more. When I start to get into a workout routine, I get bored because it seems as though the weight isn't coming off fast enough for me, which can be very discouraging. Recently, I was able to check out a product that takes less time and is FUN!
If you have a fun routine it no longer becomes another dreaded thing you have to do to work on your waistline. How many of you like to dance to get in that cardio? Dancing can be one of the best ways to lose weight because you cannot really get bored listening to some of your favorite tunes while hitting the dance floor or in my case the living room floor. Dancing cost no money and you can do it pretty much ANYWHERE.
The Empower Cardio Dance Hoop, is just the product I have been looking for, it is a quick workout, I get to move my body and it takes less time to burn those calories.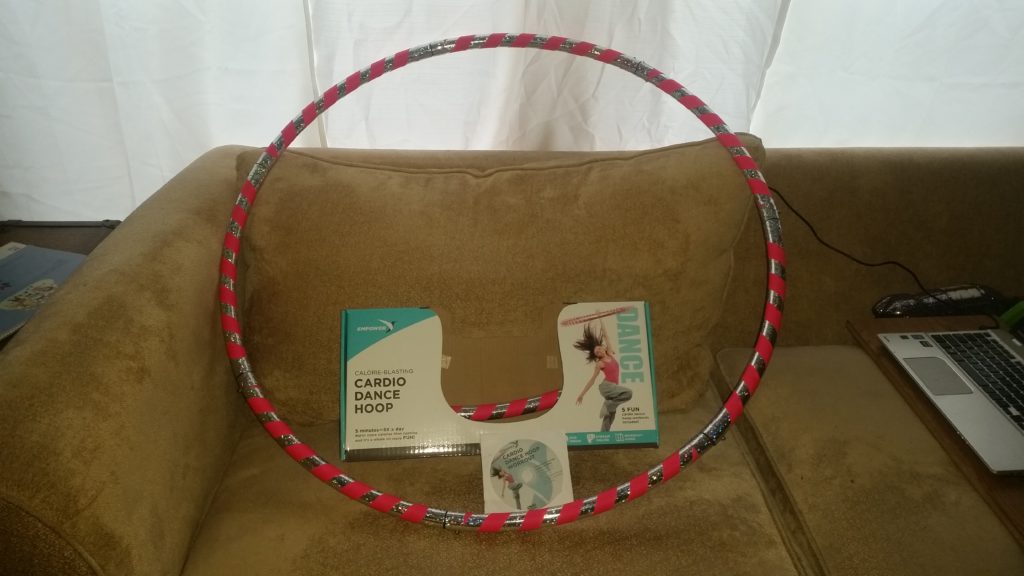 With the Cardio Dance Hoop one can burn just as many calories as running of aerobics. However, with the Empower Cardio Dance Hoop you stress your knees out a lot less than you do with running. The hoop is light weight, adjusts to 3 different sizes, easy to put together and easy to store. With the Empower Cardio Dance Hoop DVD you can learn five rather easy cardio hoop exercises that will get you moving that body while having fun. Once you have mastered those you can move on to more challenging routines.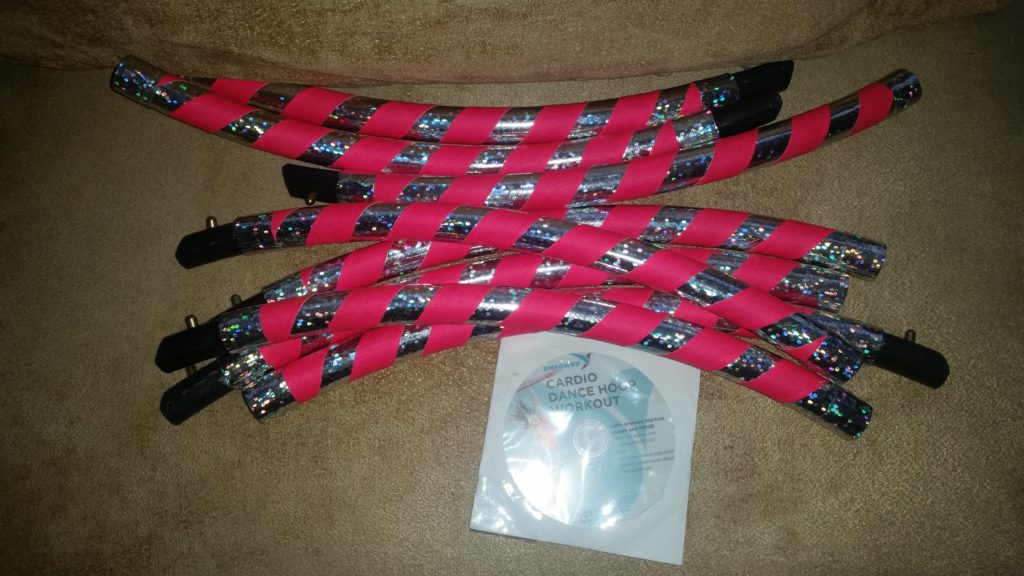 The Empower Cardio Dance Hoop comes with 8 sections and a 30 minutes workout DVD additional dance routines can be found online for free. The smaller the hoop the more calories you will burn. I found it very easy to put together and take apart. I personally found it to be a bit easier working with the smaller hoop verse the bigger hoop size. Then again it has been years since I hoola hooped so my groove isn't on key like it once was. After a short period I was extremely wore out, but than again I would be classified as a couch potato.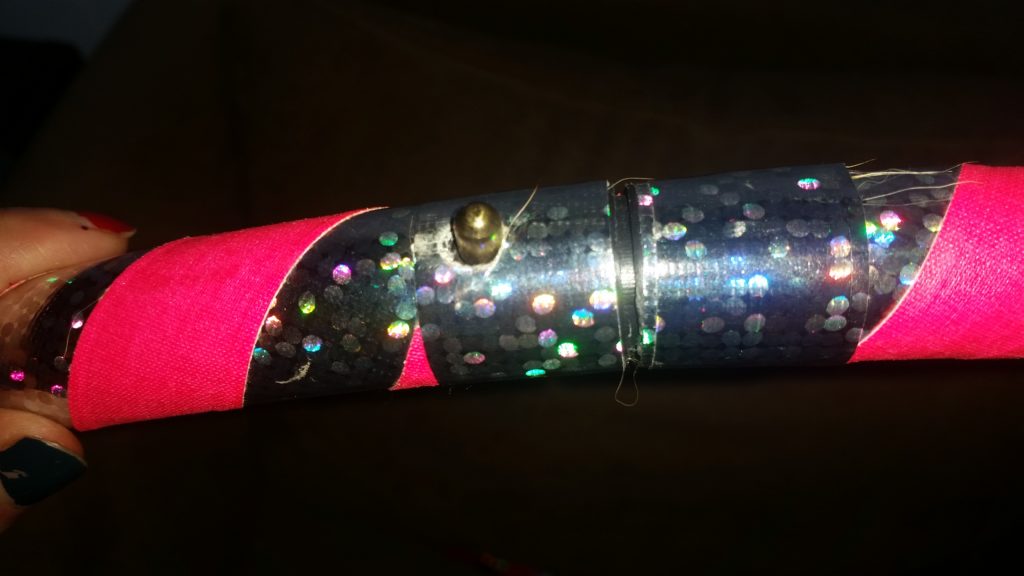 I will be using the Empower Cardio Dance Hoop in 2017 to help me reduce my waistline and I may even attempt to talk my husband into using it. Since I am larger and considered a couch potato I have to take things slow. I have been doing 2 workouts a week. Not a lot but a start, I do plan on working my way up and hopefully I will be able to get back down to the size I was 15 years ago or even smaller.
The Empower Cardio Dance Hoop engages SEVERAL key muscles, the core, abs (trust me I felt these ones), back, hips, thighs and shoulders.
You can purchase the Empower Cardio Dance Hoop directly from their website for $29.99, Target or Amazon.
What are somethings you do that are fun to get that body moving more?