It is an exciting time for any family when you decide to get a pet dog. They can be with you for years and literally grow with you, becoming a vital part of your family. But you need to properly prepare otherwise you could be left in a bit of trouble. A dog requires a specific amount of commitment, so deck the cards in your favour and be prepared. This applies in all cases, whether you're buying, adopting or fostering a dog.
Get The Right Equipment
Getting the right equipment for the dog's arrival is paramount, and you want the good stuff too, as such you should check out dog supplies reviews to see which stuff is the best. Remember, you'll need a bed, leads, toys and if you're buying a puppy certain injections will be needed to help protect it from common diseases. You may also need to buy flea prevention formula to bath them with as well as grooming devices to help them look good. You'll also need to consider your car equipment. Do you need a cage to help carry the dog places or can it fit in your boot with window comfort? These are all things you need to consider.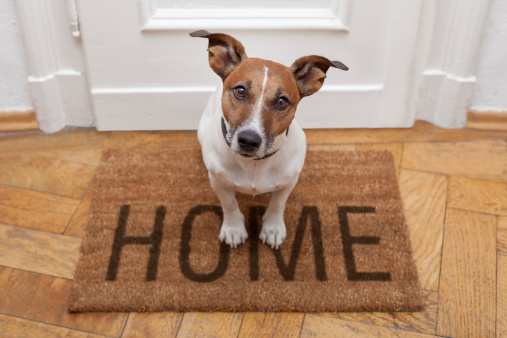 Check The Allergies
Many families will go out, buy dogs, and then afterwards realize someone has an allergy. Go out to a local pet store and spend time with some of the dogs there. You'll soon find out if anyone is allergic as a rash will develop or sneezing will occur. It is better to know before hand than finding out afterwards and having to find the dog a new home. You may be able to live with it if the allergy is only small, such as the occasional sneeze. But if you start coming out with severe itching and rashes then it is best you find another kind of pet otherwise your quality of life will take a downturn.
Be Sure To Assign a Space
Assigning the dog a particular space in your home is important because it means they have a certain area they know is theirs. This is where the toys and basket should be located. You need to ensure your home has the space for such things otherwise be aware the dog will constantly be in your own space, if you're happy with that, then fine.
Know Which Size Dog You Want
Dogs come in all different sizes, so be sure to get the right one. If you don't have the time to walk them often then you will need a smaller one. Some dogs need two walks a day, so be sure you can fit this into a busy schedule, otherwise they will become restless and miserable. The same applies to food, the bigger the dog the more food they will eat. Remember, a puppy may seem cute and easy to please at first, but they will soon grow and as a result need more exercise, so bear that in mind if you target a puppy.