I received product free of charge to give my honest opinion about GlassesUSA.
I wouldn't say I am a glasses snob, but when it comes to my glasses, I want something that is going to look good. I want many options depending on my mood. I don't want to pay crazy prices to have several pairs of glasses. I don't want to have to purchases glasses and wait to get them to see if I like how they look on me. Thankfully, GlassesUSA has me covered with their virtual mirror.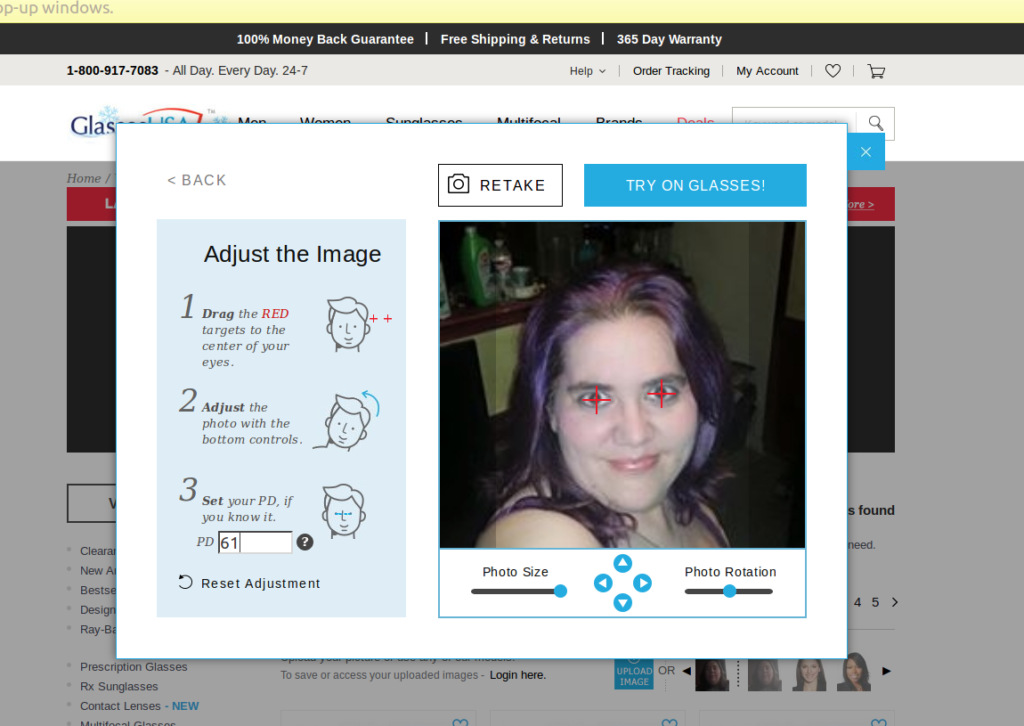 Their Virtual Mirror, allows you to upload a faceshot of yourself and actually see how the glasses will look on you. One thing I like about the virtual mirror, is once I upload my photo it places all their glasses on my image so I don't have to keep uploading.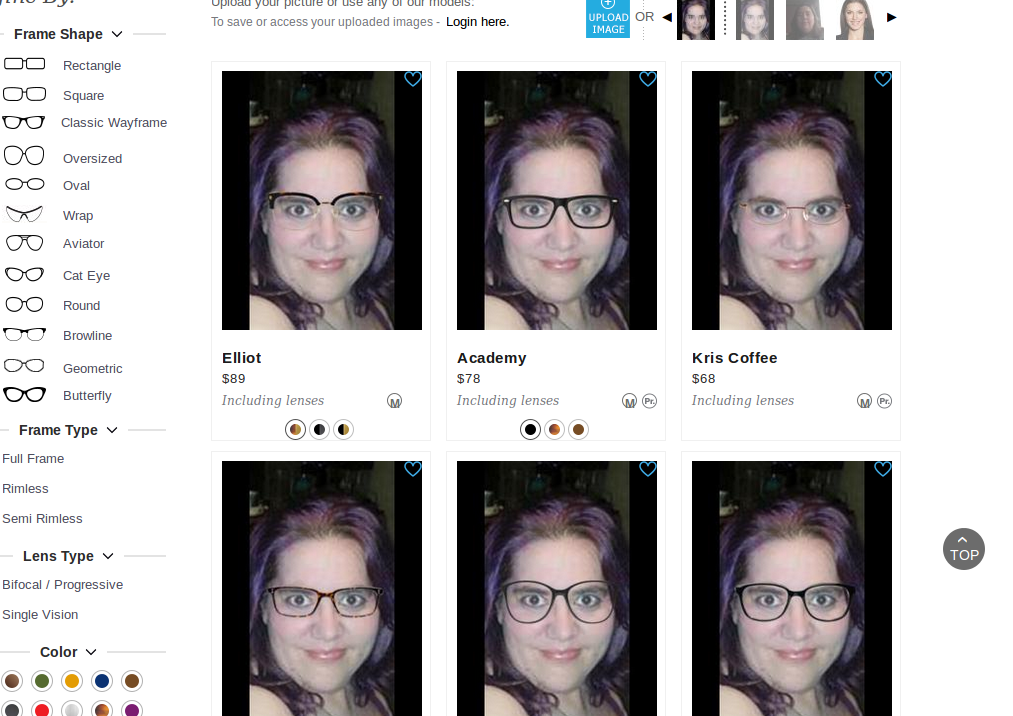 I wasn't real sure with the style I wanted, I wanted some that would be comfortable to wear yet still look good on me. I like the bigger glasses verse the smaller frames. I dislike the nose pieces on many glasses. With having to wear glasses all the time, the nose piece can become uncomfortable. GlassesUSA, has several pair that I love, so I added several I liked into my favorites and was able to get a better feel for how they would look on me.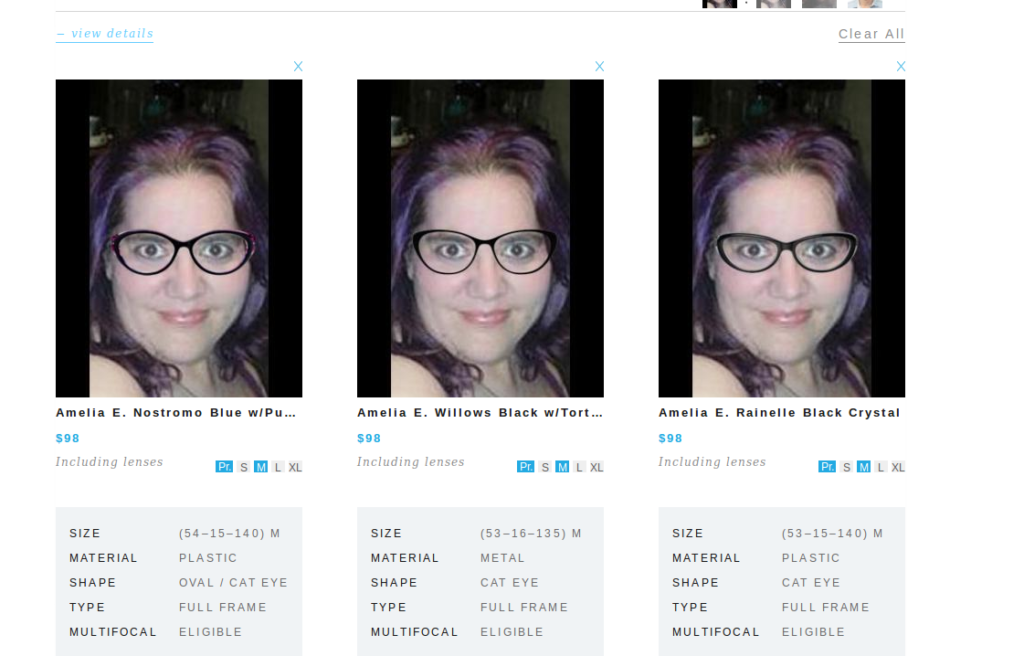 I wanted a cat eye frame, I think it matches my face. I wanted something that was going to be light, so I went with a plastic frame. I decided to go with the Amelia E. Nostromo, they didn't have the bulky nose piece that I dislike, they're plastic so they wouldn't be heavy and they would go with my mood.
Shipping is usually always fast, once the glasses were ordered it didn't take long to get here.
With having the PD off on my old glasses, I was excited and ready to get a pair of glasses that would help me see better.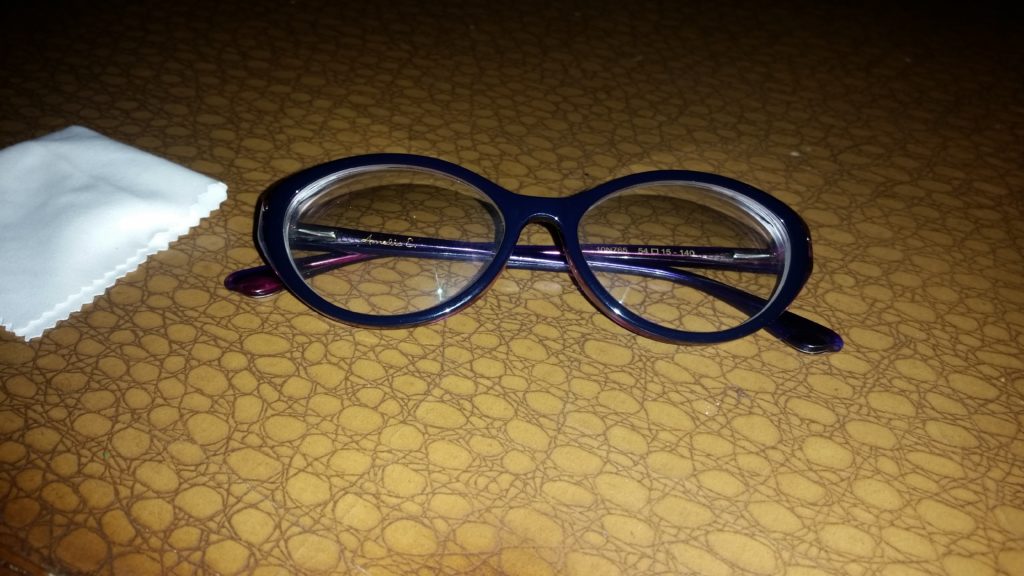 Every pair of glasses I have ever owned, have had the bulky nose piece, so when these arrived, I tried them on. I will admit, it will take me sometime to get use to them not having the nose bulky nose piece, because they sit closer to my face. I am so use to them sitting farther off my face, so this will take some adjusting. I love that they're light so they won't give me a horrible headache. I love the color and the shape and I am glad I was able to try these on before purchasing.
I love that GlassesUSA gives me options. I love the selections they have, they literally have a style for everyone and not to mention, I found it to be hassle-free. I dislike having to select glasses from the eye doctor, they seem to be very limited on what they have.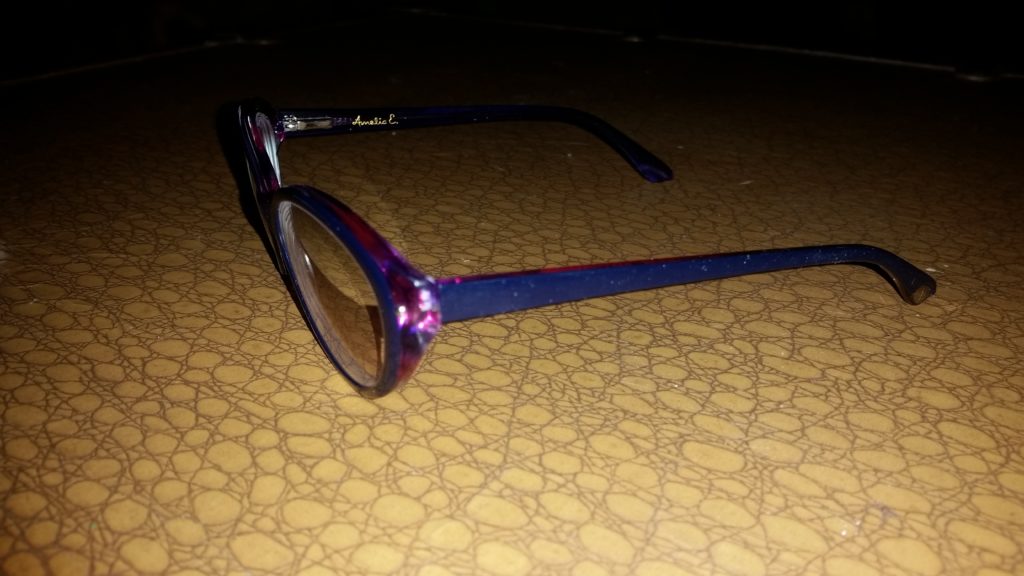 If you're looking for affordable name brand glasses without the hassle of ordering from your eye doctor, I highly recommend GlassesUSA. They have a little bit of everything at affordable prices and they have fast shipping! Not to mention first time customers get 50% off!