As you get older, more and more tiny niggles, aches and pains begin to make themselves apparent in your body. Standing too long, sitting too long, or even just moving in the wrong way can cause you discomfort. Even when you're younger, you can start to feel the effects of wear and tear on your body. Although it can be inconvenient and unpleasant to put up with, there are ways you work out these aches and pains. When you get up in the morning, get home from work or even during your lunch break, you can take some time to make yourself feel better. Here's what you can do.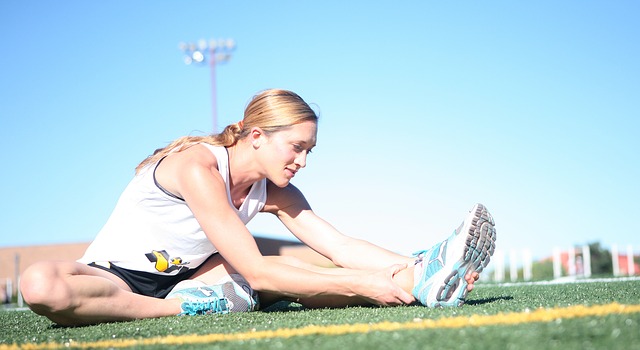 Do Daily Stretches
A bit of stretching can do you wonders. One of the problems many people have is that they spend all day hunched over a desk in a chair. It can cause problems with the back and neck, especially. Even if you're not sat down all day, you might spend a long time standing up or doing repetitive movements. Having a stretching routine, you can do at the end of the day or even when you have a spare five minutes can help you right yourself. You only need a bit of gentle stretching to work out those niggling pains.
Give Yourself a Massage
A massage is also a great way to get rid of knots and tension in your muscles. However, most people can't pay for a massage therapist to come and give them a massage every time they want to relax. Another option is to explore the ways you can massage yourself using various tools. For example, foam rollers are a good tool to use before and after workouts. You can find some of the best ones at http://www.mobilityguardian.com/best-foam-roller-reviews/. You can also find self-massaging tools that help you reach your back and other areas. They often have various functions like vibrations and heat.
Get Some Exercise
Getting some exercise is an excellent way of working out some of your daily aches and pains. You don't have to do anything too intense. In fact, it's often best if you choose a low-impact activity to enjoy. Some types of workout are gentle on your joints but help you to stay fit. For example, walking is excellent for your back but won't do the damage that a more high-impact run might do. Swimming is also an excellent choice if you want to help your body stay limber. Read more about its benefits at http://www.fitnessmagazine.com/workout/swimming/benefits-of-swimming/.
Have a Rest
Sometimes, moving isn't the best idea. Instead, staying still could be the thing you need to do. But you might have to think about what will help you most. If you've spent all day in a chair, going home to sit in another chair might not be the best idea. It might be better to lie down, perhaps even on the floor, where you can stretch your back out.
Nearly everyone has those daily aches and pains to deal with. If you want to tackle yours, you have lots of choice for how to do it.