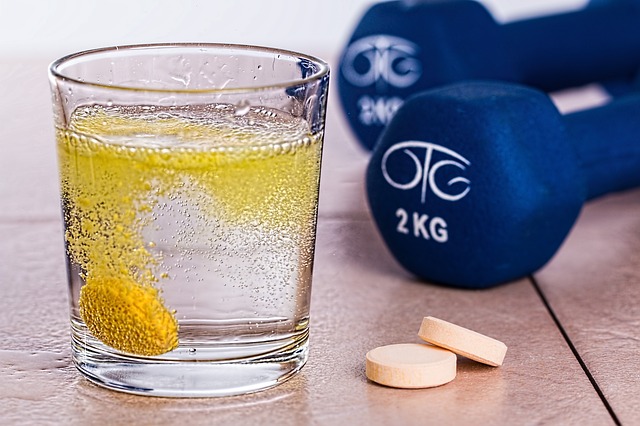 Staying healthy is something we all want to do. Making sure that we don't negatively impact our health by way of poor daily routines, habits or diet is essential to ensure we can live a happy healthy life. Staying healthy means we can save money on medical bills, stay independent for longer, keep us active and retain a good quality of life.
But many people don't know the key to success in health is keeping things natural. Our bodies are not designed to process or use all the processed chemicals that are around today.
Harmful chemicals are found in food, medicines and can actually be doing more harm than good. Nearly all pharmaceutical drugs have side effects; some even dangerous ones.
Here are 5 tips on how to keep yourself healthy, the natural way;
Take it back to basics
The best and most nutritious food that you can eat is organic whole foods. There filled with all the stuff your body needs to perform properly and fight away germs and keep diseases and illness at bay. You may find that it is a good idea to start something like the paleo diet. The paleo diet is basically only eating the foods that humans are designed to eat. This means only eating food that we would have done way back when the world started. It's a very much caveman diet. If they couldn't hunt it or grow it then you can't eat it.
Maintain a healthy weight
Following this diet means you are cutting out anything your body shouldn't be having. Although the paleo diet is not for everyone, you can make healthy changes to your diet without going fully natural. Making small changes by eating fruit as a snack or just adding more whole foods to your diet can help you become healthier and maybe shed a few pounds too. Losing weight can help with other illness such as heart disease and high blood pressure that puts you at greater risk of strokes.
Exercising
Keeping active has so many health benefits that you probably don't realize. Exercise does have to be a vigorous gym workout either – adding a jog or a walk to your daily routine can be even more beneficial and it can improve your mood as well.
A brisk walk for half an hour a day can reduce risks of many illness such as diabetes, different cancers and even heart disease. Exercising and keeping active can add years to your life, and keep you active and independent for much longer.
Natural supplements
Adding supplements to your diet can help in many ways but make sure that they are fully natural. Before you make any changes to your lifestyle or take any supplements make sure that you consult with your doctor first. Never depend on supplements to replace your prescription drugs and take care when making changes to your diet.
An organic plant calcium supplement is a great one to consider. It helps to promote bone strength which is an increasing problem with the aging population. Many people suffer from osteoporosis and this supplement has been proven to help keep people active and stop bones from breaking and fracturing. It also contains many vitamins and minerals that help with your overall health.
Quit Smoking
These days it seems like a no brainer as you can't hide away from the fact that smoking is very damaging to your health, and even the people around you. It has been proven to be the primary cause behind lung cancer, and this can easily be prevented by quitting.
There are many strategies to help people to quit smoking and there has never been a better time. Across the world there are millions of resources available to help.
Overall, try and keep things natural as possible for a long and healthy life – your body will thank you for it.