The body is a complex system that has so many wants and needs. Each organ is made differently and requires something different to keep it going. We all know we need various vitamins and supplements in our diets, but unless you are a dietitian or in the world of health, it can be difficult to decipher what all the letters mean.
If you aren't sure what vitamins and minerals your body needs, you've come to the right place. To keep your body healthy, you need a good understanding of what you're putting into it. Without the right support, your body cannot function properly and it's exactly what you need it to do to survive. So, let's take a look at what vitamins and minerals are essentials for our diet and where you can find each one.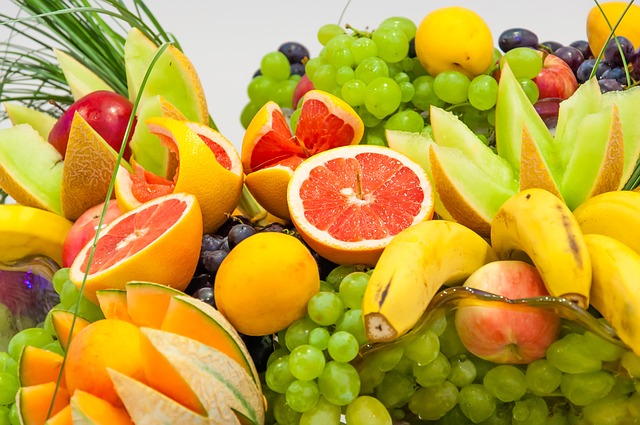 Vitamin A. Your eyes, teeth and growth all depend on a healthy dose of vitamin A in your diet. Carrots, sweet potatoes and cantaloupes are all orange foods that are a great source of vitamin A. of course, you can pick up supplements or tablet form of this from the local drug stores but never add anything to your diet without the advice of your health practitioner.
Vitamin B. Energy production is such a necessity to keep our bodies moving through the day. Our immune function and the way we absorb iron is dependent on our levels of vitamin B and if it's something you're lacking, it's time to get stuck into those whole grains. Potatoes, lentils, beans and bananas are four popular foods that are rich in B vitamins and should be a staple part of your diet.
Vitamin C. You'll hear a lot about vitamin C and how it is helpful for giving your skin its anti-oxidants, so it makes sense to make it an important and central part of your diet. Obviously, vitamin C can be found in oranges, but most fruits and vegetables are packed full of C vitamins, especially strawberries!
Calcium. Through life, you'll hear that calcium is great for healthy teeth and strong bones. It's the most common mineral that you will find in the body, and you can get your supplements added into your diet if you aren't a dairy fan. There are frequently asked questions about AlgaeCal that you can read to learn about how you can reduce bone damage and strengthen your joints. Always check with your doctor before adding minerals to your diet!
Vitamin K. We need our blood to stay healthy for us to manage and vitamin K is the perfect helper. It is important for blood coagulation and leafy greens will be your best friend as a source of K vitamins. Kale, brussels sprouts, broccoli and spinach are all excellent places to get your fill.
Understanding exactly what you need in your food is vital to survival and if you can't stomach some of the foods that contain what you need, speak to the doctor – they can advise you on the best supplements you can pick up. Taking care of your body is important!