Acne commonly known as pimples could be a nightmare if not treated within time. The most vulnerable victims are those aged between 11 and 30. Especially girls can drown in a panic since whenever some important event is closing in, suddenly the acne plans to pop up right on your face. Zit over the zit and it gets so annoying that you are compelled to be anti-social because obviously who would want to show up at a party with such pus-filled pimples all over the face.
Physicians say that whatever you eat, it shows up on your face. It means there must be some food that leads to these notorious little monsters. So, we'd be discussing five foods that should be cut off if you want to avoid acne.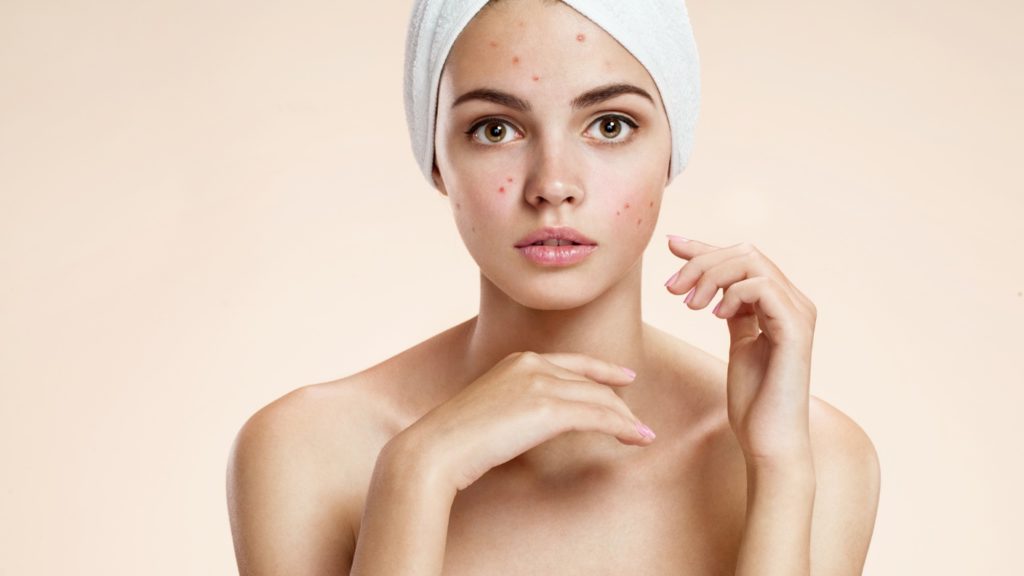 1. Dairy Products:
Once you start browsing for acne, you would come across a lot of myths, but the real culprit is 'Milk' and all the dairy products. Cheese lovers might get their hearts broken but it's reality. According to scientists, there are certain proteins present in milk that combine with testosterone in our body and as a result of the synergistic reaction, produce a lot of sebum that clogs our skin pores.
2. Carbohydrates:
Acne is directly related to high carb intake. The more your carbs intake are, the more would be the inflammation, and it would worsen the zits. Physicians highly recommend following the Keto- diet.
Keto-diet is one the most trending diet plan these days and is being followed by a lot of obese adults. Keto diet is the type of low carbs diet where your body produces ketones by burning fats instead of glucose expenditure. Ketosis is a naturally occurring process in the body where the body produces ketones when we deprive it of carbohydrates. Now the next question that might surface your mind is what to avoid in a ketogenic diet. You can find out more about why limiting your carbs is a good idea for your skin and health at tasteaholics.com. Well, we have the answers you have been looking for quite a long. The things you should avoid are:
Do not eat:
Grains- Corn, wheat, and rice, etc.
Sugar- Any sugar syrups.
Fruits- the ones that have high carbs levels like apple and banana.
Tubers- Universal favorite potatoes and yams.
3. High-glycemic food:
High glycemic foods are the ones that as soon as they enter into your body cause an insulin spike and raise the blood sugar levels. Raised blood sugar levels cause fluctuations in hormones and lead to inflammation that is directly in association with Zits formation. These include bread, pretzels, cereals, etc.
4. Junk Food:
If you are deeming to get clear skin, then stop checking into the new fast food house. Junk food is the most dangerous enemy of your beautiful skin. Since it causes inflammation and pus so cut it off from your weekend plans to get rid of all those red patches on your skin.
5. Chocolates:
Hard to resist, we all know, but it's the cause folks. It does sound like a major setback, but that's the portion you have to take to clarify your skin. Chocolates trigger the production of interleukin 1-B that is involved in the cascade of inflammation. So, until you cross puberty say a big no to chocolates, and there you will have a healthy zit free skin.
Conclusion:
In case your break outs are more frequent, along with all the foods mentioned above, you also need to consult a dermatologist and focus on healthy diet. Drink lots of water; it is universally known for its wonders in acne. The diet is just one of the factors that contribute towards acne, after consulting a physician you might get to know about medical factors as well.