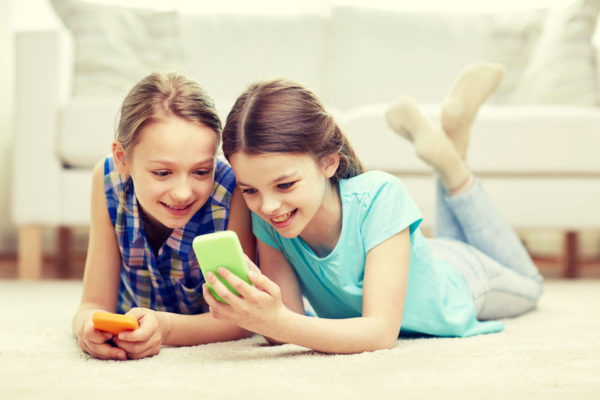 Children start getting attracted towards technology and electronic gadgets long before they actually understand how technology influences their personality. As parents, no matter how hard you try to keep a balance between your children's online and offline activities, they are always going to feel tempted whenever they get to explore anything new on the web.
Do you ever feel worried because of your child's association with screens and gadgets? Following are the few signs that help you detect whether or not your child is getting addicted to digital media:
1. Your child feels obligated to respond immediately
Most of the time, teenagers get so addicted to mobile devices that they feel it their duty to respond to everyone at their earliest. For them, their social accounts come even before their studies, sleep time or every other activity. This adds stress to your teen's life. If you see your child always getting anxious about writing the most befitting replies on social networking sites, remind them to take a step back, think again and respond calmly especially if there is a heated debate going on.
2. Your child is displaying an alarming performance at school
Are you constantly noticing that your child is not performing well in school? Is there any difference in their performance before and after you bought them a cell phone?
Children addicted to digital media neglect their studies to stay active on the social networking sites. There is a possibility that your child is facing cyberbullying or harassment online which is causing the disturbance in their life. Parents need to find out the reason behind the distracted attitude of their child.
3. Your child has started craving for unrealistic beauty standards
Developing a fondness of unrealistic beauty standards is one of the most apparent signs of digital media addiction in kids. For kids, virtual life is just as important as the real one. When they see any of their friends receiving praises on social media, they start craving for appreciation too. All of a sudden, they start thinking that their nose is a little too long or their lips are just not perfect. If you have noticed any such changes in your child, remind them that they need to take a break from digital media.
Download a Parental App to Protect Your Kids from Developing Digital Addiction
Parental apps not only allows parents to monitor what social networking apps their kids use but also enable parents to limit their child's screen time. A parental app such as FamilyTime app empowers parents to check the usage frequency of different digital apps and helps them in blocking the addictive ones.