It's something we don't give a second thought about, whenever we are ridden with coughs and colds we will gladly pop a pill or two to get rid of the symptoms so we can get on with our day! But while all these supplements are full of goodness, people don't tend to discuss the downsides of excessive vitamin use. We think that we are doing our body a service by taking more than our fair share of supplements, but are we doing ourselves more harm than good by doing this?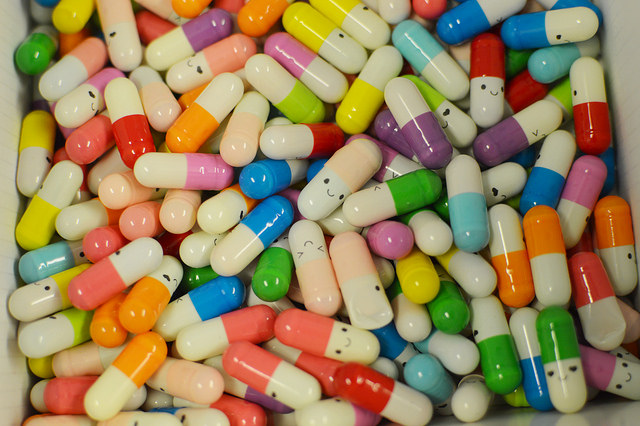 The Risks Of Taking Too Many Vitamins
The common everyday multivitamin is something so many of us take to make sure we are getting all of the essential nutrients in our diet. However, there are many vitamins that can cause toxicity if you take an excessive amount, especially if you are having a high amount of that vitamin from a supplement in combination with it from your food. For example, it can be very easy to have a lot of Vitamin A, especially if you eat foods like pate. It can be detrimental to all of us if we have too much vitamin A, but it's even more dangerous for pregnant mothers, as it's going to harm their unborn baby. If you thank you could have vitamin toxicity, keep an eye out for symptoms which can vary, but vitamin A toxicity symptoms includes appetite loss, bone or joint pain, as well as itchy skin. But the best approach is to go cold turkey on supplements for a period of time so your body can regulate itself.
Taking Too Many Supplements Or Tablets
Certain supplements can have adverse effects if you take it for too long, but this is from the perspective of a healthy person. If you are taking a supplement for a specific condition like osteoporosis, then it's best to get the advice of a medical professional or undertake proper research yourself. For supplements that have been used recently to treat the symptoms of osteoporosis, Algae Cal is one that you can buy without a prescription. However, it's always best to look for the known AlgaeCal side effects before you embark on a supplement that is recommended for a problem you may have, but haven't sought the advice of a doctor. If you have a health condition that is ongoing, you need to be aware of the effects of every supplement you purchase. For example, astragalus can have a detrimental effect on autoimmune diseases because it increases immune activity.
Combining Supplements
It's important to remember that if you take a lot of supplements together, the effects can be magnified. A notable example in many supplements being taken together is the laxative effect many stimulants can cause. If you lack in energy, for example, taking supplements containing guarana, ginseng, or green tea, while also drinking excessive amounts of caffeine will have adverse effects.
It's always important before taking any supplements or vitamins that can be purchased over the counter to discuss it with your doctor or a health professional. Even though these are sold over the counter, that's not to say that they won't have a negative effect on your body, regardless of your best intentions to be healthy by taking them.