There's always someone who isn't impressed with the family holiday choice. The dad who doesn't want to lounge around all day. The moody teenager who just wants to stay in their room. The angry mom because no one wants to do anything. They're a hard affair to get right, so if you need more tips for planning, check out this post http://www.theneatthingsinlife.com But have you ever considered camping? Most people assume a family vacation should be abroad, but beauty can be found where you live. There's no better way of experiencing that than by immersing yourself into that lifestyle. Check out why it should be on your list.
Money
A week away camping is cheaper than a room only week away holiday by easily hundreds of dollars. All you need for camping is a tent, some cooking equipment and sleeping bags. All of which can be found for cheap prices on sites such as TentsAndCampGear.com. If you want to go all out and make it a little more luxurious. Buy premium blow up camping beds. It'll make sure you have the comfiest stay possible. To pitch the tent somewhere is always relatively cheap. It'll cost around $50-$100 for the whole family for a week. Compared to around $300-$400 to fly the family to another country. Spending money whilst you're away will also be so cheap. The camps will have family adventure activities that will really cost pennies compared to that of a resort abroad.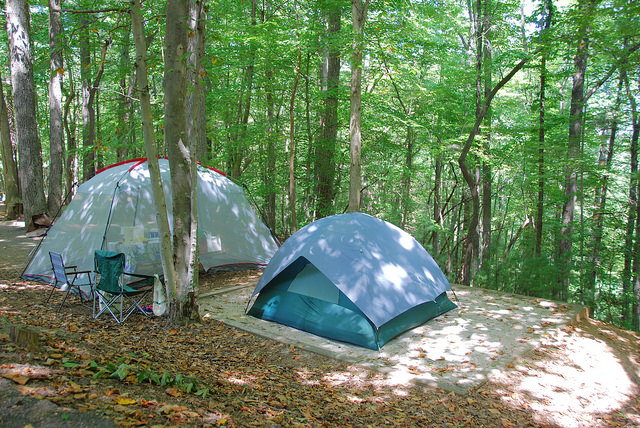 Locations
There's just as much variety when it comes to locations with camping, as there is with package holidays. Whether you want to be by the beach, a lake, the forest, or the mountains. You can pitch up anywhere as long as it's safe. The camping camps are the best. They'll be more organised, have watching and toilet facilities, and most likely a club house. There will be so much for your children, and yourselves to do it'll be worth it. If you'd prefer a relaxing break away, the beach might be best for you. If it's adventure, steer towards the lake or forest. There'll be tonnes of activities such as watersports and forest activities to keep everyone entertained. Be careful if you're pitching a tent randomly. Make sure the area is safe, and there's amenities close by. Always make sure you have permission.
Health
The health benefits of camping are so much better. You'll be eating better, mostly home cooked foods. You'll be more inclined to do exercises such as camping, or biking. Just breathing in the natural fresh air will be so much better for you. Especially if you've chose a forest or lake adventure. Being surrounded by tree's and so much fresh oxygen does wonders for your lungs and blood. Being at one with nature, and away from the hustle and bustle of it all has been proven to reduce stress levels. You're in such a peaceful area, it's easy to forget all of your worries. You're guaranteed to get a better night sleep due to the noise reduction when surrounded by nature, further reducing stress levels. For a better insight into the benefits, check out this blog post http://www.well-beingsecrets.com.