I am a brand Ambassador for Oriental Trading. I received product samples in exchange for my honest review. This review is based strictly on my opinion and others will vary based on product and experience. No other type of compensation was received for this review.
Life can be extremely stressful. Over the past few years, life has thrown me many obstacles. Things that should have broke me made me stronger in many ways. As a child I loved coloring, I would sit for hours coloring. It was peaceful and relaxing. With everything life has challenged me with, I ended up seeing a therapist. Never would I have thought to start coloring as an adult to help ease my mind. While in therapy one day, my therapist broke out her adult coloring book and gel pens. From that day right there, I knew I had something to help keep my mind busy and to help relief the stress of life.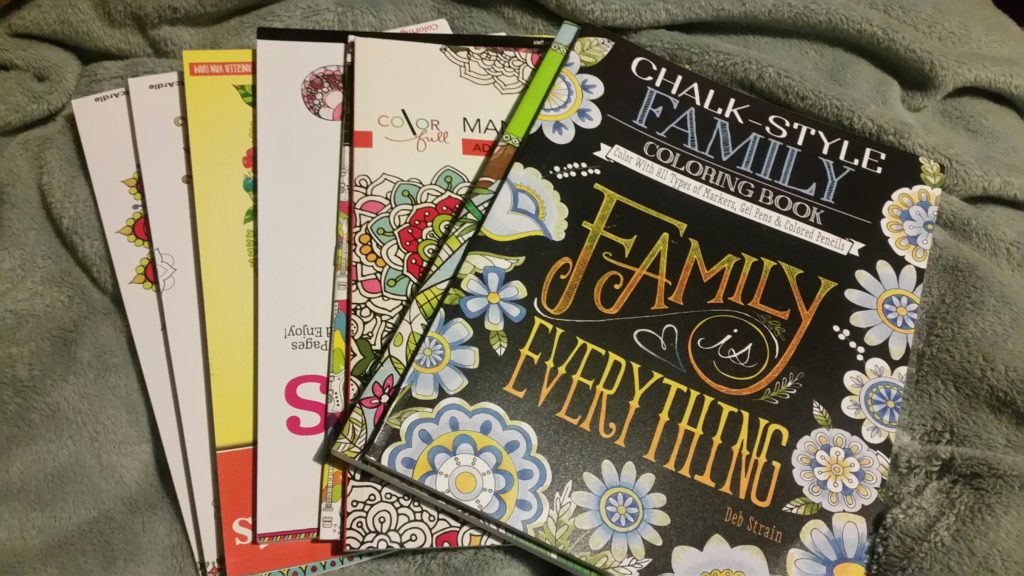 I began coloring daily, I would start a page and by the time I was finished, I had already been coloring for hours. My favorite to color with is glitter gel pens.
I haven't had the chance to color much since coming back to Michigan. However, thanks to Oriental Trading I was able to get several coloring books and some color pencils. Depression over the past few months has been bad for me. I get to where I want to be by myself in a room with my thoughts. I know this isn't good for me, but it's my way of coping. So when my package arrived, I knew I had to start coloring. Coloring can be extremely therapeutic, while it doesn't fight the depression, doesn't stop my tears, it does help me focus on something else.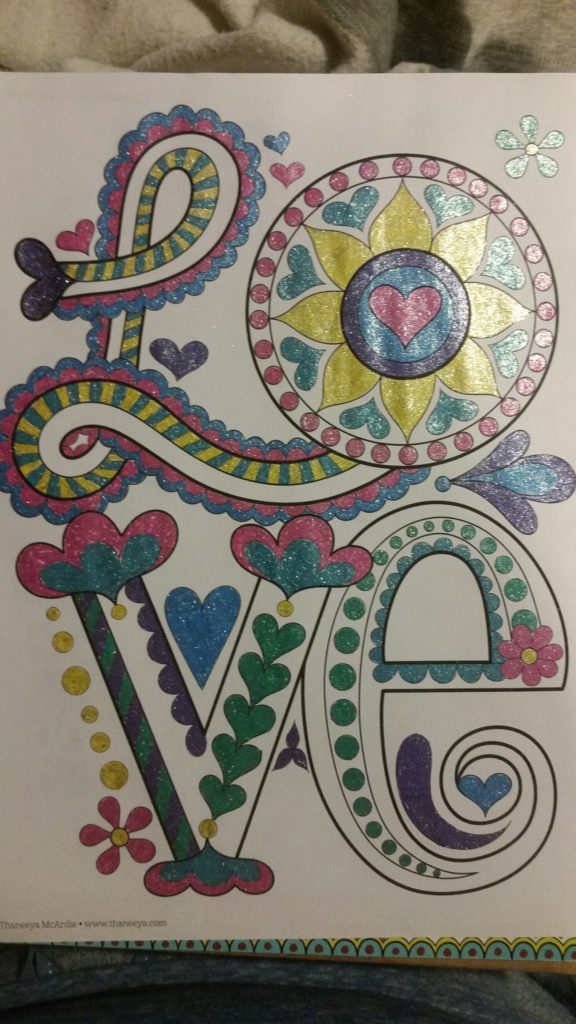 If you battle depression, anxiety or stress. I would strongly urge you to get a few adult coloring books from Oriental Trading. One great thing about their coloring books is most have easy tear out pages. You can use color pencils, crayons, sharpies, gel pens and even paints to help ease your mind and color with.