Over the years, I have learned how important it is to make learning FUN.  With having several young nieces and nephews, I have seen first hand how when they're having fun they actually learn. Learning shouldn't be about books and paper. When we learn with books and paper all we do is memorize the material in front of us. When we learn through fun, the material we learn tends to stick with us, because we're more focused on playing and having fun instead of just learning the material to pass a test or get a grade.
Snapology is popping up everywhere, if this is the first time you have heard about Snapology, you're missing out!
Snapology provides not only hands-on learning for children ages 1-14, but they also provide interactive activities. When you engage a child in fun learning they will love to learn and will make memories that will last a lifetime. Snapology uses LEGO® bricks, K'Nex and technology to create a STEM learning experience through different workshops, classes, birthday parties and more.
Trying to decide what to do for that next birthday party? Book one today through Snapology and watch as your kids and their friends have fun learning.
Snapology knows how important it is for children to learn through fun and play. If you don't have a Snapology in your area, you can start one. Not only is this a great opportunity this will help bring something to your community that will give kids a great learning experience. They're franchise opportunity is affordable and flexible, not only can it be profitable, but you will be helping children of all ages interact and love to learn.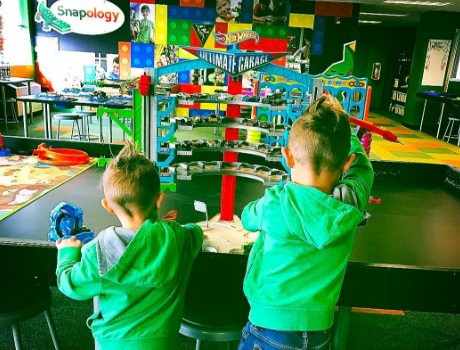 One lucky reader is going to have the chance to win a LEGO® brick set of the Snapology Mascot Sebastian Gator please be advised the recommended age for the giveaway prize is 6+
Prize
LEGO® brick set of the Snapology Mascot Sebastian Gator age recommendation is 6+
Requirement
Leave a blog comment telling me what are somethings you do to make learning fun for your child.
Giveaway Rules
Giveaway is open to those in the US 18 and older. In order to win you MUST comment on this blog post failure to do so will forfeit all entries and you will not be drawn as a winner.