Disclaimer: I have received samples of all products in the guide, reviews for all products will be posted through out the month of November and December!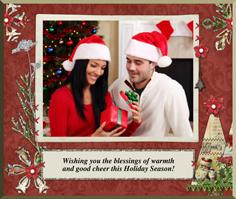 PlaqueWorks makes memorable photo plaques. They come in different sizes and range in price from $49 to $99. These photo plaques would make the perfect gift for that special someone on your holiday list.
With their simple to use design creator you will have the prefect gift created in no time.
Check out my Photo Plaque review, and enter the giveaway.
————————————————————————————————————————————————-
Eco Chick Jewelry – The Leaky Collection,  prices vary on these strands. Leakey Collection's Zulugrass jewelry provides beautiful, handmade accessories to brighten a woman's look and offers a sustainable way of life for the nomadic people of Kenya. Not only are the Massai women paid for their work and given the flexibility they need to maintain their jobs, 5% of profits go back to supporting infrastructure in the Rift Valley of Kenya.
Be sure to check out my full review on The Leakey Collection and enter my giveaway.
————————————————————————————————————————————————-

Do you often find yourself struggling to get the perfect gift for everyone on your list, but there always seems to be one person that is hard to purchase for? Get them a keepsake Christmas tree ornament from Ornaments with Love. Not only are these ornaments inexpensive they are also one of those "priceless" gifts. This would be a gift that can be used year after year and you can have them personalized.
Check out my full review on Ornaments With Love, and be sure to enter the giveaway.
————————————————————————————————————————————————-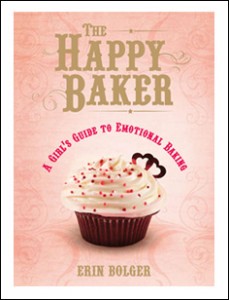 The Happy Baker: A Girl's Guide to Emotional Baking by Erin Bolger. This book retails for $17.95, and would make the perfect gift for the single girl, or even an emotional baker. Erin, adds her personal dating experiences with some easy to follow recipes, some of the names for her recipes are sure to make you smile.
Check out my full review on The Happy Baker.
————————————————————————————————————————————————-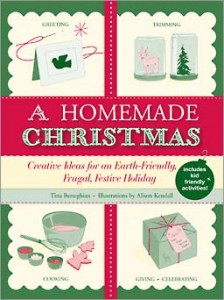 A Homemade Christmas by Tina Barseghian would make a great gift for those who love being frugal and making those special Christmas gifts. A Homemade Christmas retails for $14.95 and has great how-to's. A Homemade Christmas has a bit of everything, whether you are wanting to make all those special holiday cards, make memorable holiday gifts, making special ornaments, and even some great holiday dinner ideas and recipes. We all know homemade gifts are always the best, they let those special people in your life know you have the time for them, and one great thing about having this book on hand is you can sit down and make all these special gifts with your kids, or grandkids.
Check out my full review on The Homemade Christmas.
————————————————————————————————————————————————-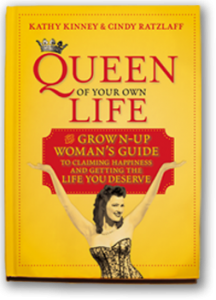 Queen Of Your Own Life by Kathy Kinney & Cindy Ratzlaff makes a great gift for an older women who is feeling like she has been forgotten. Queen of Your Own Life retails for $18.95 and helps teach  women  how to rebuild their self confidence. When women start to age they start feeling a bit worthless and possibly left alone. Queen Kathy and Queen Cindy teach them the 7 gifts, to be happier with their inner selves.
Check out my full review of Queen Of Your Life.
————————————————————————————————————————————————-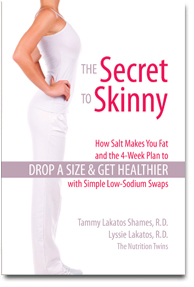 The Secret to Skinny by Tammy Lakatos Shames and Elysse Lakatos is a perfect gift for those that struggle with their weight and retails for $15.95. Tammy and Elysse show you how to remove the unwanted sodium from your lives, and you will see the inches drop as well. Not only do they show you get tips, they also have great recipes as well as a plan you can follow. If you follow this book, you will see improvement in your size.
Check out my full review on The Secret To Skinny and don't forget to enter for a chance to win your own copy.

————————————————————————————————————————————————-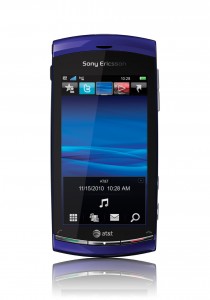 The Sony Ericsson Vivaz retails for $79.99, with a 2 year At&t contract, and would make a great gift for moms. The Vivaz comes in Galaxy Blue, and Venus Ruby. With its 8.1MB camera to its ability to take video in hd, moms would never miss that special moment again. This phone would also make a great friend while working out, whether you are wanting to listen to the radio or listen to your own mp3 collection this phone has it all.
Be sure to check out my full review on the Sony Ericsson Vivaz.
————————————————————————————————————————————————-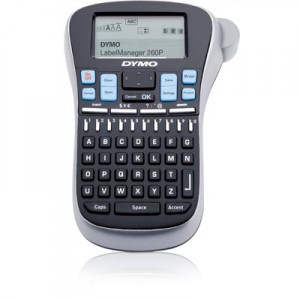 The DYMO LabelManager 260P would make a great gift for both her and him. The DYMO LabelManager 260P retails for $65.99. The DYMO LableManager 260P comes with a Lithium-ion rechargeable battery, a large screen for viewing, it allows users to customize their labels with symbols and clip art.
The DYMO LabelManager 260P prints professional quality labels on 1/4", 3/8" and 1/2" easy-peel split-back. Also, with its sleek lightweight design makes it easy to use on the go.
Check out my full review on the DYMO LabelManager 260P.
————————————————————————————————————————————————-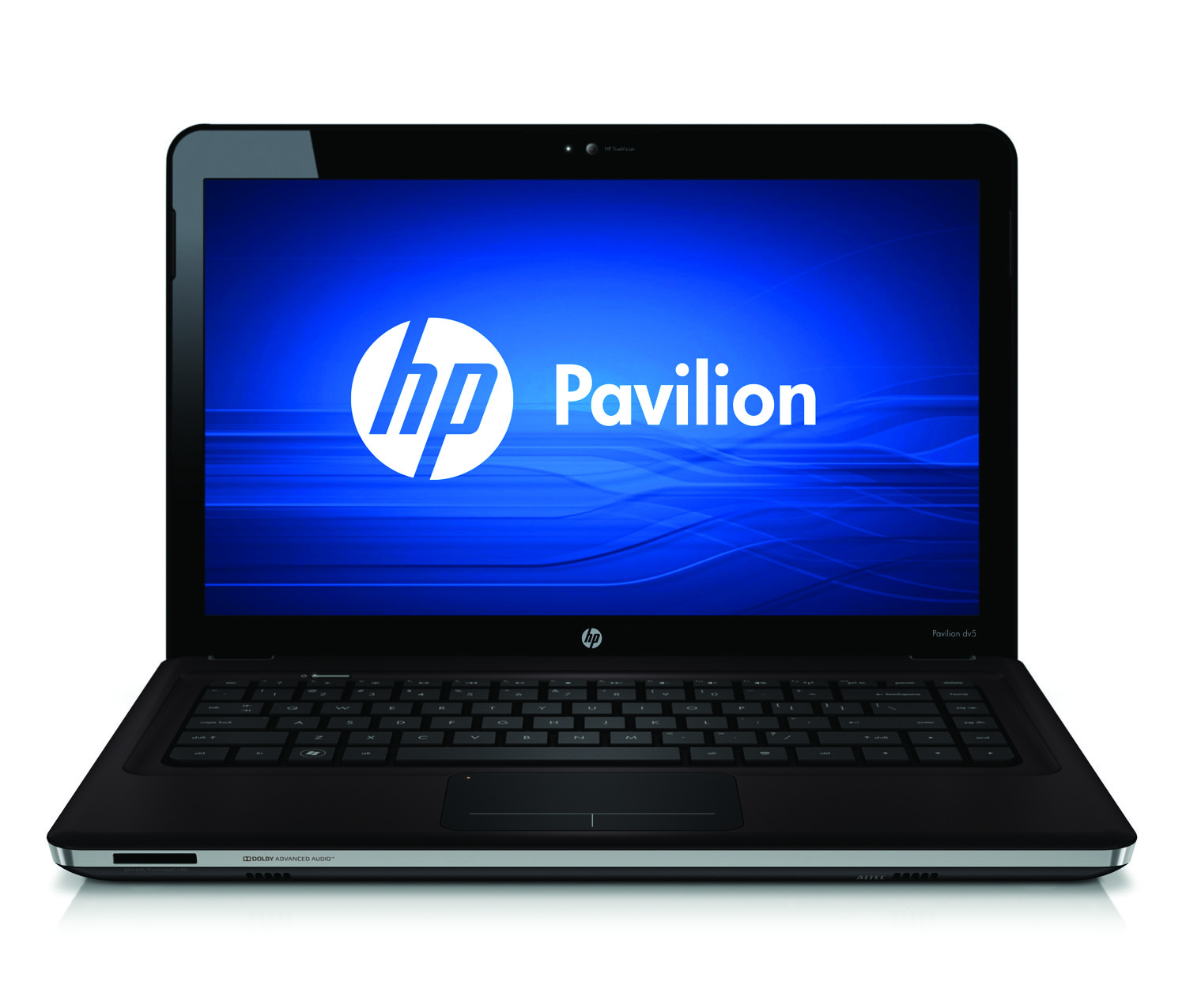 When it comes to getting a laptop it is important to get the one that fits your needs. Some will go to the store and not think twice about what they are about to purchase, I did this with my first laptop, so I know about the purchasing without thinking twice.
One thing to ask yourself before purchasing a new computer this Christmas is what are you planning on using it for? Are you looking for a entertainment laptop, or just something to surf the web with? These questions will help you better understand what laptop is best for you and your family. With the new VISION Technology from AMD this task is a bit easier for you. AMD has added labels on each of their computers these labels include, VISION Premium, VISION Ultimate, and VISION Black, these labels allow consumers to make the best decision when purchasing their new computer based on their specific needs, whether you are purchasing for photo sharing, gaming, entertainment, etc.
AMD Technology computers make great gifts for all, whether you are gifting for a child, or an adult! Be sure to check out my full review on AMD VISION Technology.
————————————————————————————————————————————————-