Disclaimer: I have received samples of all products in the guide, reviews for all products will be posted through out the month of November and December!
KIWI Shoe Care Products make great stocking stuffers for that special person on your list. KIWI carries products such as KIWI Suede & Nubuck Protectors, KIWI Leather Care Kit, and KIWI Boot Protector will help protect your shoes, and work boots longer. This saving that special person money. KIWI products range in prices and can be found at most retailers.
Be sure to get out my full review on KIWI Shoe Care products and enter the giveaway to win some KIWI products.
————————————————————————————————————————————————-

Hershey's chocolates have been a favorite for many years. Whether you are baking with the Hershey's Chocolate Chips, or sneaking the Reese's Peanut Butter Trees from the kids stocking. (Yea, I know you are sneaking those awesome peanut buttery treats). Hershey's is always coming up with new sweet treats, this year they will be adding Hershey's Kisses Milk Chocolate Santa Hat, Rolo Reindeer Cane and Hershey's Cookies 'N' Crème Santas to their already yummy collections. These treats make a perfect addition to anyone's stocking. You can purchase Hershey's candies at all retailers, prices vary.
Be sure to check out my full review on Hershey's products.
————————————————————————————————————————————————-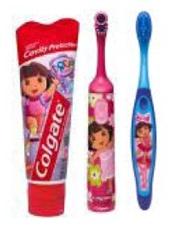 Colgate has been a favorite in our home for many years. One great stocking stuffer for all would be Colgate products. It is important that children know to take care of their teeth at a young age. Colgate kids, is a great way to get your child excited about brushing their teeth. Colgate toothbrushes, can be found at all major retailers, and range in price. Colgate has came out with the Littlest Pet Shop line, which is an all time favorite of most little girls. The Littlest Pet Shop addition would be great for all those Littlest Pet Shop lovers. Check out my Colgate Kids Review.
————————————————————————————————————————————————-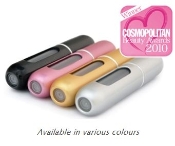 The Travalo makes a great stocking stuffer for men, women, and teens. The Travalo comes in 6 different colors, and retails for $14.99. The Travalo holds up to 50 sprays of your favorite fragrance. The Travalo is perfect for the car, purse, backpack, gym bag and so much more, you can also take it on flights with you.
Be sure to check out my full review on the Travalo.
————————————————————————————————————————————————-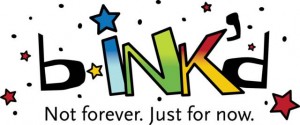 bINK'd temporary tattoo earrings, would make a great stocking stuffer for both boys and girls. These retail for $5.95 for for the regular and $6.95 for the glitter ones. These are temp and can last up to 7 days. These temporary tattoo earrings are great for those children who want their ears pierced, but mom and dad think they are still a bit to young. They can also be used on your finger nails, toe nails, baby dolls, face and etc. The bINK'd temporary tattoos are made in the USA using FDA approved, kid safe vegetable based inks, and they are 100% safe for your kids.
Be sure to check out my full review on bINK'd temporary tattoo earrings, as well as enter the giveaway.
————————————————————————————————————————————————-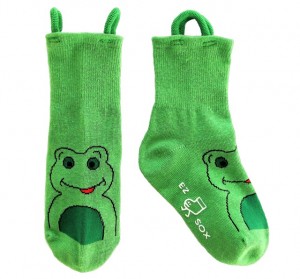 EZ-Sox would make a great gift for both boys, and girls ages 2- 5. They are designed to help young children put on their own socks with ease.  With their reinforced loops to give small fingers a strong grip to pull them up over their toes.
EZ-Sox, come in several different animal designs, which will help the child know what side goes up. These cute socks, are also made seamless for those with sensitive toes.
EZ-Sox retail for $4.99 a pair or six for $29.94 and can be purchased on the EZ-Sox website.
Be sure to check out Sherri's full review on EZ-Sox and enter the giveaway!
————————————————————————————————————————————————-