Do you have a product that would make a great gift for those Tween Girls? If so contact me, to see how you can get that product in the guide.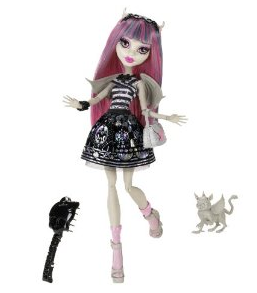 Monster High Dolls
– For the past year Monster High Dolls have become very popular with the tween girls. So popular that when a new one comes out, it flies off the shelves pretty fast. These dolls range in price you'll find most starting at $12.95 and going up. The Monster High name isn't just known for its dolls, they also have many other products, such as clothing, bedding, and some electronics. The recommended age for the Monster High Dolls is 6 – 15 years.
So if you're needing a great gift for a girl tween Monster High is the way to go.