Can you believe Christmas is in less than a week! What comes after Christmas? New Years, and what happens during the beginning of the year? Everyone starts making those resolutions, the two main ones are to stop smoking and to lose weight.
Thankfully, there will be no resolution to lose weight for me. Why? Because I made the decision a while back to focus on my weight, and I have been doing just that. Working out daily, making healthy food choices, and drinking lots of water.
Recently, I was sent some products from Gourmet Nut to check out. We were sent several of their gourmet on the go trail mixes and several of their sea salts.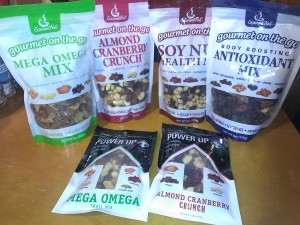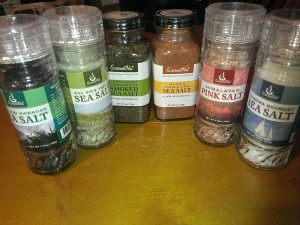 One thing I noticed right away about the gourmet on the go products, was that they're all natural. Not only are they all natural, they're also gluten free, contain no preservatives and no trans fat. With trying to lose weight and become healthier this is a plus.
When I look for a snack to help get me from one meal to the next, I look for something that is an all in one power snack. Something that will keep my blood sugar in check, while also satisfying any hunger I have, and curbing my sweet tooth.
I found that in gourmet on the go products. With each product having a little something unique to it, it was the perfect go to snack.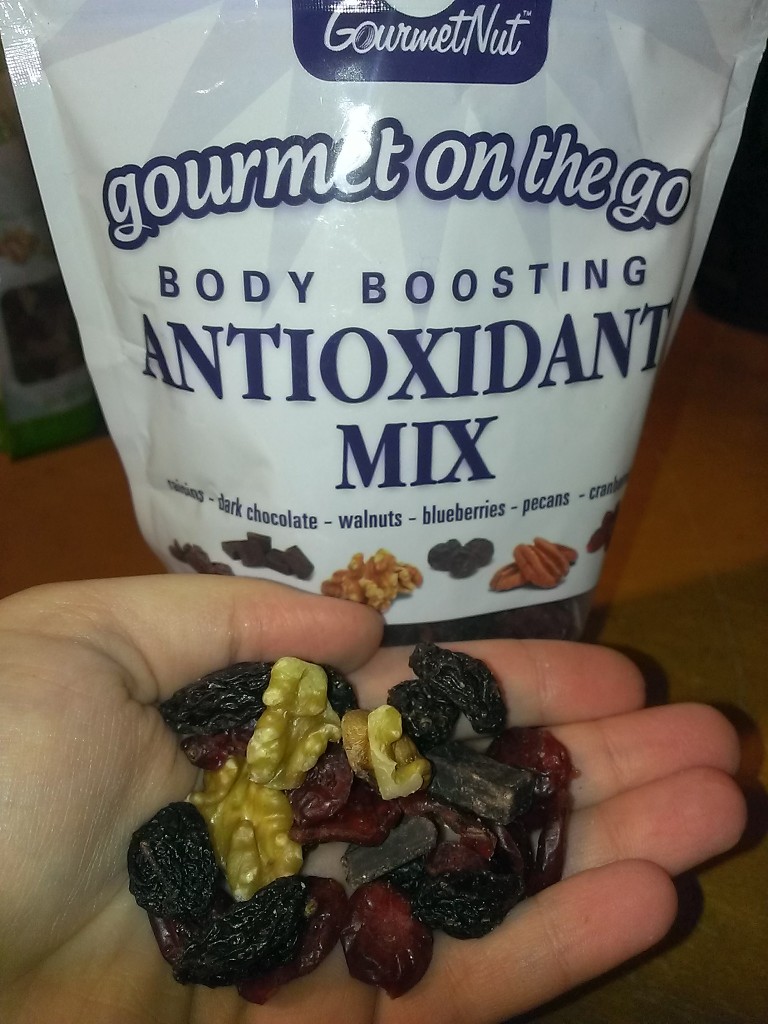 I was impressed that the snacks were not small bits of crumbs, or all broken up. We were pulling out whole walnuts, which made this trail mix that much better. I loved using this on top of my yogurt, and I would also throw in a bit into my power up protein shakes after my morning workout.
The Gourmet Snack Bags come in many different varieties, and most comes in 3 different size bags. This particular product ranges in price from $1.50 to $8.99 and can be purchased at selected Burlington Coat Factory's, Homegoods, Marshalls, TJ Maxx, and Amazon
.
If you are looking for that perfect snack that will keep you going through out your day, this is the one for you!
Gourmet Nut, doesn't just have the healthy trail mixes, they also have several different kinds of gourmet seasoning's and gourmet sea salts.
Not long ago we cut out most salts out of our diet, we rarely add salts to any meals we cook, and we go with low sodium products when shopping. We do cook with a lot of different spices. We have learned that having different spices helps make the food taste super better.
Recently, we started adding a little sea salt to our meals we cooked for the added minerals. As I said above we received several different kinds of gourmet sea salts from Gourmet Nut. Gourmet Nut offers 6 different flavors of sea salts, each bringing its own benefits and unique flavor to the dinner table.
I have noticed by using the different sea salts on our meals they make the dish more unique and we love foods loaded in flavors. If you have someone in your family who loves to cook, these unique sea salts would make the perfect stocking stuffer!
These range in price depending on where you purchase and what size you get, however, they run between $3.99 and $7.99 and can be purchased on Amazon, or at selected Burlington Coat Factory's, TJ Maxx, and even Marshalls.
It's not to late to pick up either of these products to add to those stockings this year!