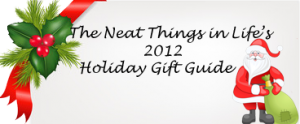 Here you will find gifts for Men, Women, Girls and Boys. Those gifts that are so great all sexes will enjoy them!
———————————————————————————————————————————–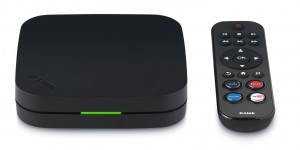 If you have a movie lover on that holiday list this year check out the D-Link MovieNite Plus. The MovieNite Plus would make a great gift for all. Whether the movie lover is a child or an adult. One great thing about the MovieNite Plus is all the media streaming you can do from this one small device. You can stream from those popular streaming services such as Netflix, Vudo, YouTube, and soon Hulu. (Subscriptions are needed to stream.) If you own a D-Link Cloud Camera you can also stream the camera right from your TV. The MovieNite Plus allows viewers to watch their favorites in full HD. You can pick up the D-Link MovieNite Plus Streaming Media Player
on Amazon for $59.99 with FREE shipping!
———————————————————————————————————————————–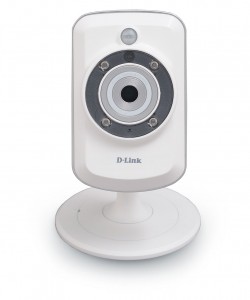 Home Security is important get that new home owner a few D-Link DCS-942L Day/Night Camera's. These cameras will help one sleep better at night knowing they have a bit more security. The D-Link DCS-942L allows you to monitor your home day or night. Whether you are home or away you can check in to make sure everything is fine via online or the D-Link app for your favorite smartphone. One great thing about the D-Link DCS-942L is it's affordable and has great picture quality. Whether you are wanting more security for your home or to check in on the baby, the D-Link DCS-942L would make a great gift this holiday season. You can purchase the D-Link DCS-942L mydlink-Enabled Enhanced Wireless-N Day/Night Network Camera
on Amazon for just under $145 with FREE shipping.
———————————————————————————————————————————–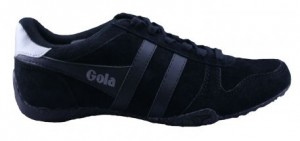 Gola Footware makes great gifts this holiday season, with their unique look and comfortable fit. Gola products have been around since 1905 and over the years they have advanced with their products. Their shoes are some of the best I have wore. Gola has shoes for all those on your list whether is be a child or an adult. Their footwear comes in many different styles and colors.
———————————————————————————————————————————–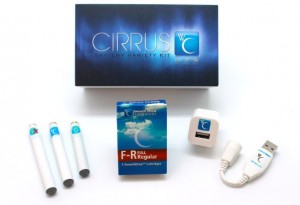 Breaking bad habits can be hard. This holiday season if you know someone who is trying to break a bad smoking habit, due to health purposes or the cost check into White Cloud Electronic Cigarettes. Their e-cigarettes are different from most, and they offer wide range of flavors with reasonable prices. If you are unsure of the product you can purchase disposables, or even small starter kits. It is never to late to put your health first.White Cloud Electronic Cigarettes stand behind their products and offer a 2 year warranty.
———————————————————————————————————————————–

  This year give the gift of Reebok's! Reebok.com has gifts for everyone, whether you are looking to have some Custom Reebok shoes made, or looking for some great apparel Reebok has it all. They have items for everyone in the family no matter the age. One great thing about Reebok, is their prices are remarkable. Low prices on great products. Get all your shopping done at one place this year instead of going to many. Great gifts are those that are unique and custom. Make sure to check out Reebok's Holiday Gift Guide for more holiday gift giving ideas this holiday season.
———————————————————————————————————————————–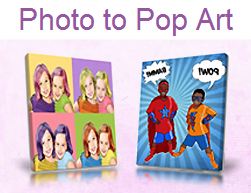 As the holiday season approaches fast be sure to check our Paint Your Life, with several different styles of painting to choose from let them Paint Your Life! Whether you are looking for a custom painting, or a painting  from their gallery you will be pleased with the end results. Paint Your Life currently has some great deals going on, to make getting that priceless gift for less. With some of the best artists around they take pride in their work, right down to all those small details.
———————————————————————————————————————————–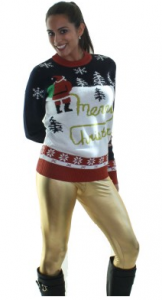 Don't forget those Ugly Christmas Sweaters this holiday season! Visit Tipsy Elves for some of the most unique Ugly Christmas Sweaters and other accessories that are must haves this holiday season. With each purchase made you will also be helping give back to those in need. Don't let this Christmas go by without an Ugly Christmas Sweater picture! With several ugly sweaters to pick from I am sure you will find one that matches your style!
———————————————————————————————————————————–

MailPix.com offers a wide selection of personalized photo gifts. If you are still having a hard time making those purchased be sure to check out all the deals MailPix.com has to offer. Personalized gifts are often the most cherished gifts, hurry and get your products ordered so you have them in time for Christmas! Make sure to also check out all the amazing deals MailPix.com has going on right now.
—————————————————————————————————————-d——————-

Customized Christmas gifts often make the best Christmas gifts! Cafepress has several awesome products that would make great Christmas gifts this holiday season. There is still time to get that perfect gift, whether it be a hoodie with their favorite saying, or that custom iphone 5 case they have been wanting. Cafepress has gifts for all ages and for both male and female. Make this a Christmas to remember.
———————————————————————————————————————————–

Tech21 Impactology cases would make a great gift for him or her this holiday season. With technology and phones playing a big part in our everyday lives, it's important to have them protected. Tech21 uses a special kind of material called D30 in their cases. The D30 material has been scientifically proven to absorb on impact, helping keep those phones safe. These cases can be purchased on the Tech21 site.
———————————————————————————————————————————–