Next month Gillian will be 9, and she is STILL sleeping in our bedroom. Which I do not mind, my husband and I have 2 different sleeping schedules so it is only me and her, then when daddy goes to bed we are both up. I was thinking though, what if she had a nice bedroom set. Maybe then she will want to be in her own room. CSN Stores has some nice bedroom furniture sets.
I found one I know she would adore.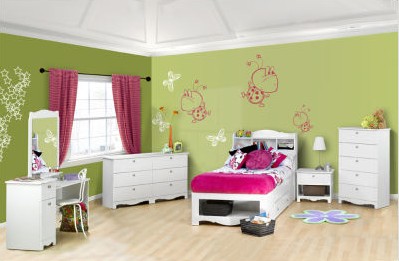 What do y'all think? You think if we did her bedroom up super pretty she would want to sleep in there? I have tried to tell her soon she will want to be in her own room. She keeps telling me nope she doesn't. I guess I could enjoy this time while I have it. I am sure before to long she will not want much to do with me, but she is a BED HOG!!!
Disclaimer: I will be receiving a code to redeem at CSN Stores for my personal use.