Do you know a mom that is a vegetarian or vegan? This Mother's Day cook her, a yummy meal using LightLife Products. Lightlife offers several different types of non-meat foods, as well as some great recipes.
A little about Lightlife:
It started in 1979

…when Michael Cohen, an original partner in the New England Soy Dairy in Greenfield, MA sensed an opportunity to introduce the Indonesian staple, Tempeh, to the American dinner plate.

In 1985, they launched Tofu Pups, a healthier, veggie alternative to the good ol' American hot dog. And thus, Lightlife was born and the seeds of a veggie revolution were planted.

Today, Lightlife's wide range of nutritious veggie protein products makes it deliciously easy for people to eat veggie. But our efforts go further than simply food.

That's why since setting up shop 30 years ago, we've contributed 5% of our net profits to organizations that work to protect children, the environment and human rights.

Written on our meeting room wall at Lightlife in Turners Falls, Massachusetts is our brand mission:

We're in this business because we care about the food that people eat and the earth on which we live, and we go to great lengths to ensure our customers get the very best.

We believe, that together, we can make a difference. Please join us!
This mom has struggled with her weight all her life, and I have been thinking about cutting meat from my diet for a while now. I recently was able to check out lightlife products. If you already are a vegan/vegetarian, you will love these products. The taste is a different taste; it is something you will have to get use to, if you have not quite yet gave up meat. If you are completely serious about eating healthier than I do recommend lightlife.
The products I samples included the Vegetarian Smart Cutlets Original, Smart Cutlets Spicy Sweet and Sour, the Vegan Smart Deli Pepperoni, Light Burgers Original, and the Ground Lean Beef. Out of all these products, I think my favorite was the Light Burgers, the Ground Lean Beef I used to make chili, again this is something I would have to get use to eating, it is not something I can jump right into.
Purchase:
You can purchase Lightlife products at certain grocery stores, and natural food stores across the country. You can use the store locator on the Lightlife site to find a store near you that sells Lightlife products.
Connect with LightLife:
Website: http://www.lightlife.com/
Facebook: http://www.facebook.com/Lightlife
One lucky reader is going to win a spring prize pack, which will include the Smart Cutlets Original, Light Burgers Mushroom, and Smart Deli Pepperoni. With the recipes on their site you could make mom a meal she will remember this Mother's Day!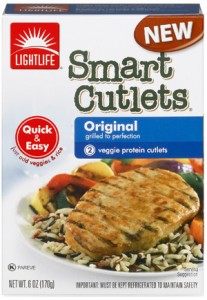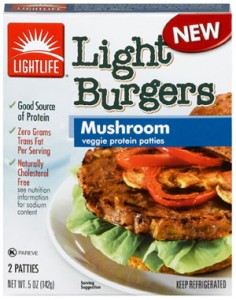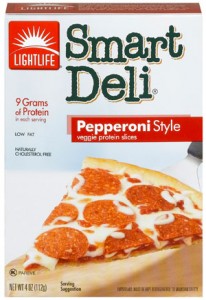 Mandatory: Head on over to the Lightlife website, then come back here and let me know what you want to try, or what recipe you want to make.
Want Extras?
Like Lightlife on facebook. (1 extra)
Become a Google Follower. (1 extra)
Become a Subscriber. (1 extra)
Like The Neat Things in Life on Facebook, right hand side. (1 extra)
Become a network blog follower. (1 extra)
Follow me on Twitter. Right hand side. (1 extra)
Enter any of CA Monkey Momma's Mother's Day giveaways. (1 extra for each you enter)
Tweet the giveaway. This can be done daily. (1 extra daily)
RT @Jammie79 Enter to win lightlife spring pack http://www.theneatthingsinlife.com/?p=4942
Giveaway will end April 20th, @ 11:59pm CST. Giveaway is open to US  residents 18 an older. Once winner is drawn I will contact them via email and they  will have 48hrs, to contact me back with the proper information. If a winner fails to respond a new winner will be drawn. All my winners are drawn with… And the winner is… Plugin for wordpress.
Disclosure: I received some lightlife products for review purposes only, no other form of payment was received.