As a man I shave my face fairly often, but starting a couple months ago I decided to start shaving my head. One of the first things i was concerned about in this decision was the possibility of unsightly razor bumps after each shave.
Another concern was that ingrown hairs can become an issue and cause knicks and bumps as well. After a bit of research and reading I discovered a few products that helped me out tremendously. Maintaining a shaved head takes quite a bit of work from getting the cleanest shave possible, moisturizing and preventing or finding a way to get rid of razor burn.
After all my reading and getting a few products to produce the best results I decided to go ahead and do it. After some gradual time in the sun to get some color and a few shaves I have a great looking shave and don't have even 1 ingrown hair. I was quite pleased with the outcome. And with just a few easy steps and great products anyone can get a top class shave without worrying about unsightly bumps and burn. You don't have to take my word for it, check out my clean shaved head below!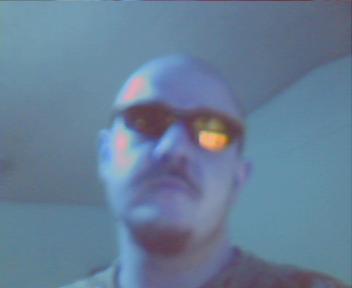 Guest post brought to you by my husband.
I am participating in a blogger campaign by Bucks2Blog and was
compensated. However, the views and opinions are my husband's.