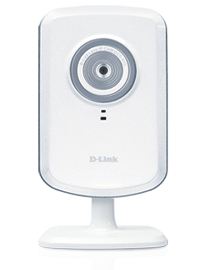 I am the type of person, where I like to know what is going on around me. If I hear a car I am looking out the window to see who it is, or where it is at. You may think I am crazy, I think I am being cautious.
I personally feel a person should always know their surroundings, I feel by doing so it will better prepare them, for situations that might arise. Recently, we had the chance to review the D-Link DCS-930L Wireless N Networking Camera. With being the, got to know everything going on around me type of person, this was perfect. I could set this up pointed at the driveway, then when I heard something I could click over to the window on the computer an investigate.
About the DCS-930L:
Mydlinked-enabled wireless n network camera comes with everything you need for a quick setup and works right out of the box. This allowing you to add extra surveillance to your home or office pretty fast.
Viewing the video can be done through the mydlink.com site, by simply logging in after setting up the camera. Setting up the camera is simple, just follow the instructions included with the unit. Some of the features include…
Easily view & manage you camera from mydlink.com
Sleek and compact design that fits in the smallest corners of your home
Wireless connectivity
Ready to use in 3 simple steps
Works with the mydlink iPhone app for on-the go viewing
Benefits of the DCS-930L:
Sleek and compact design
VGA (640×480) resolution, perfect for phones and tablets
Wireless N for increased performance and range vs. Wireless G
4x digital zoom
Mobile monitoring from a laptop, Android phone or tablet,
The DCS-932L also has night vision for 24/7 surveillance.
My personal opinion:
I love this camera, setup was pretty simple, it took us a minute to get it hooked up wireless. Once we did we were set, I have the camera pointed at the driveway so that I know who is coming and going. With being in the country this helps for added security, I want to get the DCS-932L with the night vision so I can see what the dogs are barking at during the night hours.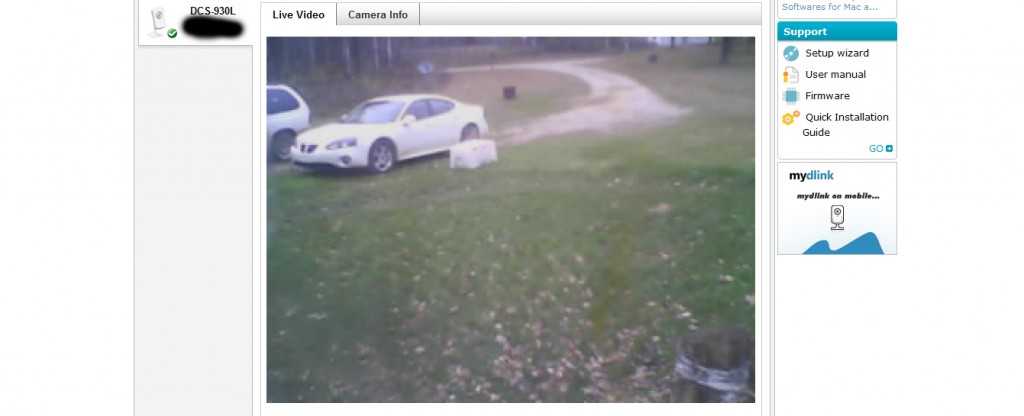 When my husband and I are gone, we can check in to see if anyone is messing around. We can also set it up to where it will record when there is movement in a certain area, and the system will email us.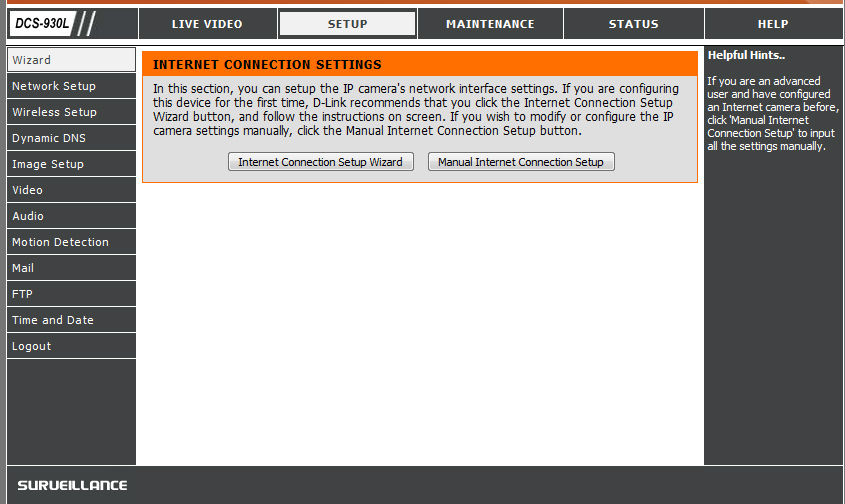 Over all this is a nice camera for the price, it will give you added security while you are away. One great thing about this camera is with it being wireless, it is moveable. If you are wanting to place it in different locations throughout the day/night you can do so simply by moving it, and plugin it back in. I would love to see one that took a lithium battery, that way we could disguise the camera by placing it in a teddy bear or under a pile of junk.
The D-Link DCS-930L mydlink-Enabled Wireless N Network Camera
can be purchased on Amazon right now for $74.99 and would make a great gift this holiday season. If you are thinking about purchasing this for a new mom, but you are unsure, check out this youtube video to help you decide.
I received the D-Link DCS-930L for review purposes only, no other form of payment was received. This is my honest review on this product and others will vary.