Gift baskets with food products are a key staple of the holiday season. Most of us have given them and received them at some point in our lives. Through the years I have gotten several gift baskets containing jellies and jams from friends and family as Christmas gifts. Some were mass produced with lower end products and some contained gourmet items of higher quality.
Not too long ago the good people at Rigoni di Asiago gave my family an opportunity to try some of their completely organic jellies, jams and hazelnut spread. The fruit used to make the jellies comes from 100% organically grown items, and is sweetened with Dolcedi apple juice.
We all have our personal tastes and preferences which Rigoni di Asiago obviously recognizes. Their line of organic fruit jellies comes in several varieties. I personally found the strawberry to be my favorite and my husband liked the pomegranate and cranberry. The fruit spreads have a highly natural flavor, you can really tell the difference between Rigoni di Asiago's naturally produced products vs. the mass produced sugar loaded products out there.
While everyone has their own unique preferences for jellies and jams one of the products I received was loved by everyone. Rigoni di Asiago's hazelnut spread is by far the absolute best you can get. If you enjoy hazelnut spread this is a must try item. You won't be disappointed.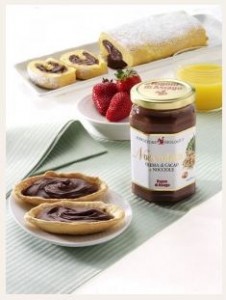 So if you are compiling a great gift basket this holiday season, or just want to try out some great organic jellies, give Rigoni di Asiago's products a try. They will offer a gourmet addition to any holiday gift basket as well as a healthier alternative to a lot of other products on the market.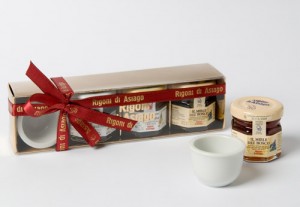 If you are in the US you can purchase Rigoni di Asiago products on their website, I highly recommend the hazelnut spread. It is so delicious!
We received product to sample all opinions are our own. No other form of payment was received, other opinions may vary.