We often take life for granted, I know many times I personally have put tasks off because I knew they would still be there tomorrow, but would I be? With losing my brother when he was young, it did something to me not only emotionally, but mentally. So when things involving children hit the news, it hits my heart like a ton of bricks.
On June 21st about 11pm at night my mom posted on her facebook about a 4 year old Native boy that was missing. The reason this incident hits very close to home, is the boy came up missing about a mile or so from my mom's home… My mom, sister and niece were out there most of the day yesterday helping with the search, unfortunately the search came up with nothing.
Nothing that is being told to the public anyways. As of right now the police are calling Carnel Chamberlain's disappearance as suspicious.
I ask of you all to please say a pray for Carnel, pray that he is found safe, and nothing bad has happened to him. I also urge you to contact police if you know ANYTHING at all about the disappearance of this precious little boy.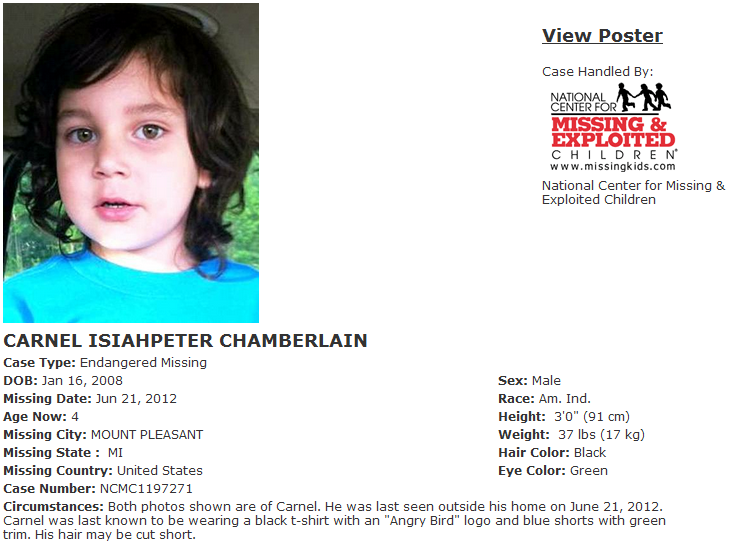 Since Carnel is Native American, and he disappeared from tribal land the FBI have been called into help with the investigation. I pray that they find this little boy safe.