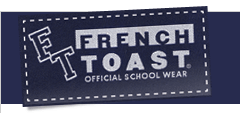 School is literally just around the corner! I remember last year when we were in Michigan and my sister was out shopping for school uniforms most stores were either sold out, or they didn't carry the proper sizes. I try to do all my shopping online, this helps avoid going to the store to find the products I was searching for, were not in stock.
I was recently introduced to a company called French Toast. They carry a wide range of uniforms to help us busy parents get those school cloths in a few simple steps, all while avoiding heavy traffic, and long lines. Their clothing is reasonably priced, and they offer free shipping on orders over $99. French Toast has been a trusted company that has provided quality school uniforms all over the nation for the last 15 years.
One thing I liked about French Toast was the ease to navigate their site, I let my daughter pick out what outfits she wanted. She picked out 2 pretty blouses, a plaid skirt, and a black pair of slacks. I love these clothes, I think they look adorable, and they can be worn for any special event.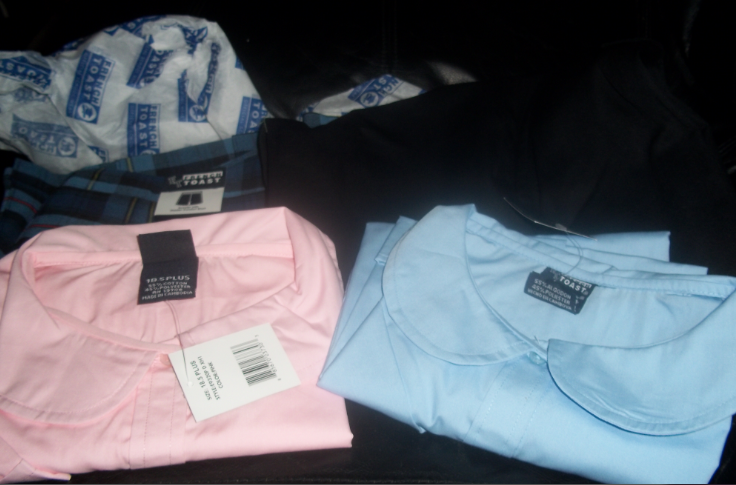 All clothing fits my daughter differently, she has a pair of 10 1/2 jeans she wears, while others that size will not fit her, same goes for tops. She can sometimes fit in one size but not the same size in a different brand. So I went with the bigger size this way I new the clothes would fit her, the slacks I will need to hem up a bit.
I was very impressed with the quality and the fact they were very well made. You can tell they will last awhile. Often times clothes are made so they don't last, this is a way to get parents to spend more money. I can say French Toast's uniforms are not made cheaply.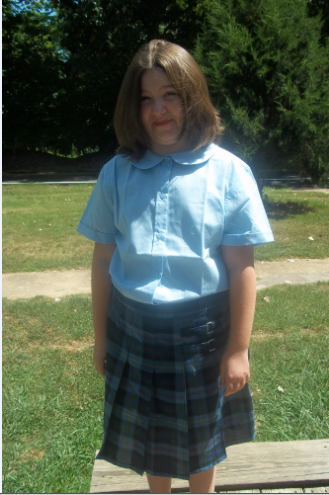 I think she looks adorable (besides the half smile she attempted to give, and failed). Do not attempt to try on clothes in the heat, you will end up with pictures like the one above. If you still have school shopping to do for those uniforms I would personally recommend French Toast.
One lucky reader of The Neat Things in Life is going to win their choice of 2 tops, and one bottom! How is that to get the school shopping off to a good start.