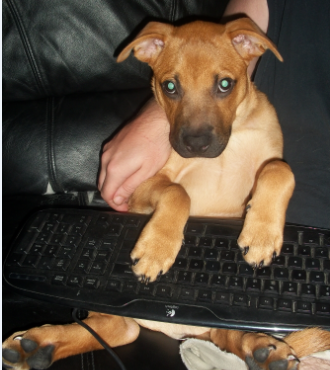 Do you mind? I have deadlines I need to make, I don't need the likes of you snapping pictures.
Wait I just got a pitch for this awesome bone, and I have to get to tweeting these giveaways before I forget… Oh look, now that is something I have got to PIN… what is with all this drama on facebook.
And you people call this fun, all this back and forth is giving me a headache. I think I would much rather chase my tail, or hump my blanket.