Back to school can be very stressful for parents. We have to worry about our children all day, worry whether they're eating at lunch. Worry about them fitting in, worry about what is being taught, and also worry about whether the Teacher will be able to get a hold of us if something were to happen. Going Back to School with Tiny Prints can help ease that anxiety we as parents maybe having this time of year.
By using their mom contact cards, we will be assured that the teacher will have all the information they need in case there is an emergency, and they need to contact us.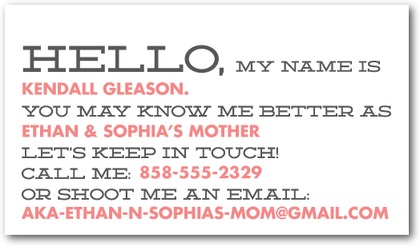 Or maybe your child has certain allergies. Tiny Prints allergy alert cards would allow the teachers to file the proper information to make sure your child doesn't eat anything at school that could cause them harm.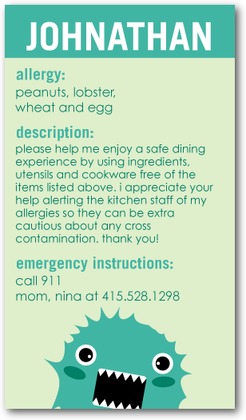 I personally feel that it's important that us parents take all the steps necessary to make sure the back to school transition goes as smooth as possible. If your child senses your anxiety chances are they to will have some anxiety during the first few weeks of school. By using lunch box notes you can let your child know that you love them, and everything will be okay. Whether you're slipping them in the lunch box or their book bag.
If you're a home schooling family like we are then the personalized notebooks would help a great deal in staying organized. If I don't stay organized during the school year I feel like I want to pull my hair out!
Tiny Prints has so many great products to make the back to school transition simple.
Twitter Party with Tiny Prints:
When: August 21st, 4 – 5pm EST
Theme: Back to School
Host: @ResourcefulMom
Where: Twitter (Don't forget to RSVP)
Prizes: Lots!
One lucky reader of The Neat Things in Life is going to have a chance to win a $50 code plus free shipping to be used at Tiny Prints. This code excludes calendars, photo books, Erin Condren notebooks & planners, and gift certificates.
I will receive promo code as well for sharing this information. However, I do love Tiny Prints and their products.