Education is the key to living a healthier lifestyle. Recently, I started to actually take the time to look at the bigger things in life. Everything from the things we eat to the things we drink. I have made a huge change for my family when it comes to how we prepare the foods that go into our bodies. We stay away from certain brands, and we only purchase organic chicken.
Have you taken the time to read the labels of the candies your children put into their mouths. Half the ingredients I cannot even pronounce.
Not long ago I was introduced to the Unreal candies. The main point behind the candies it so unjunk it, remove all the unneeded crap that our kids don't need.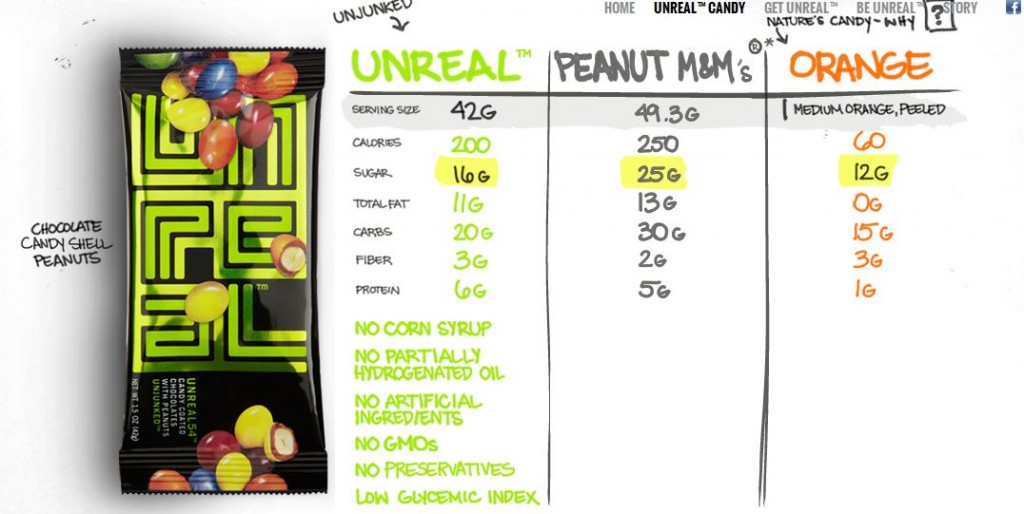 As you can see m&m's have 25g of SUGAR does one really need that much sugar? Diabetes is having a field day with many people because we all love our sweets, and even though we are not supposed to have them, most still grab for that candy bar that is loaded with JUNK.
I was able to help spread the word about dejunking the candies, and we has us an ice cream party with some close friends and family. While in the store purchasing items for the event I went to grab some Chocolate Syrup. I turned around the container and looked at the ingredients… Needless to say it went back on the shelf.
You cannot have ice cream without chocolate syrup so I found a recipe for homemade syrup and it was so yummy!
1 1/2 cups sugar
3/4 unsweetened cocoa I used Hershey dark cocoa
1 cup water
dash of salt
1 tsp vanilla
add everything in a sauce pan but the vanilla bring to a boil, reduce heat cook for about one minute, then remove from heat and add vanilla. Place in the fridge to cool down.
Everyone LOVED it, said it taste just like store bought minus all the unneeded filler products.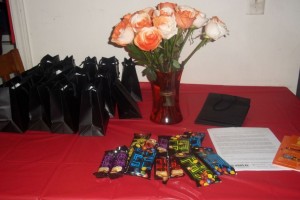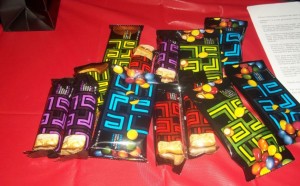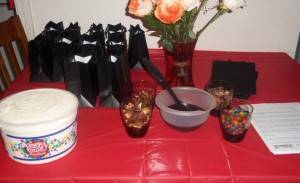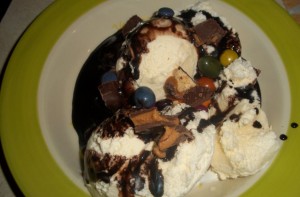 The party was a great success and everyone loved the Unreal candies. I think the biggest hit was the UN 77 Peanut Butter Cups. Everyone loves peanut butter in this home! If you are looking for a healthier alternative to some of your favorite candies, check out the Unreal brand you will be glad you did.
The Unreal candies can be purchased at stores such as CVS, Krogers, Staples, and a few others. Also don't forget to follow them on Facebook and Twitter.
Unjunk this Halloween and go with Unreal.
This is a sponsored post for a in home party I participated in via Global Influence and Unreal candies. All opinions are my own.