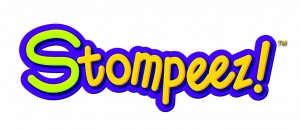 Stompeez first made their appearance last year; however, they didn't do so well. Recently, Stompeez under went some major changes, including new management. What does this mean for the Stompeez? It means better product and more product. With these changes little ones from around the world can be happy and excited on Christmas morning when they have a new pair of Stompeez to show off.
If you are a parent that tends to tune out the "As Seen on TV" products, this is one product you want to tune in. Stompeez are cute, adorable, fun, animated character slippers. They currently come in 8 different characters and three different sizes.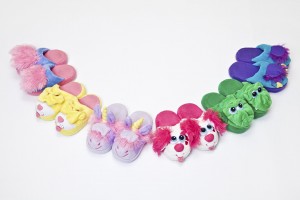 We recently had the opportunity to check these out first hand. We picked out perky puppy, I have to say they're super adorable. I love how soft these are, and the fact they have traction control on the bottom. This means there will be no falling down and getting hurt.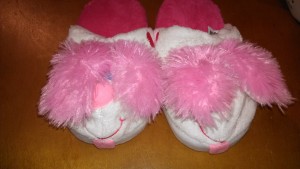 There is one problem I did have with the slippers, and that is the sizing on their site. The sites sizing is different than the sizing on the boxes in the store. We went with the medium, my daughter wears a size 2. On the site it shows the medium is 11.5 to 4; however, in store it shows mediums only goes to size 2. If I would have known I would have went with the large.
So this holiday if you do get Stompeez make sure you check to make sure they will fit.
Special Offers:
1) Get $5.00 off your order by entering promo code SLIPPER at check out
2) Customers who order two or more pairs at StompeezClub.com enjoy free same-location shipping on the additional pairs (after S&H paid for 1st two pairs).
Want to win a pair?
One lucky reader of The Neat Things in Life is going to be able to hide a pair of Stompeez under the tree for their child this holiday season! Woohoo!!!
Giveaway is Open to US Residents 18+
I received a pair for review purposes only, no other form of payment was received.