Caution this post contains links to adult content. Must be 18 years or older to proceed. If you are not of age please click the x button.
Every man and woman that has experience sexual pleasure has had some sort of fantasy. Whether it be tying up your spouse for some fun foreplay or even fantasizing about being with more than one female. Of course many will not admit they have had such fantasy's,  but chances are if you're human and an adult, you have indeed had some sort of sexual fantasy.
No worries though sexual fantasy's are some what normal, so you're not crazy, now you can admit you to have found yourself fantasizing about something. :)
Recently, I was asked if I would be interested in checking out The Fantasy Box. The Fantasy Box is a subscription service that sends monthly fantasy boxes to couples. These boxes come complete with instructions and everything needed to play out your fantasy's. You maybe asking yourself what makes this company different from the rest, and that is a good question. What makes The Fantasy Box different from other companies with these services, is they send out actual full size products.  These products are high-quality products such as, lingerie, toys, novelty items and everyday surprises.
My husband and I were sent the ultimate dessert box.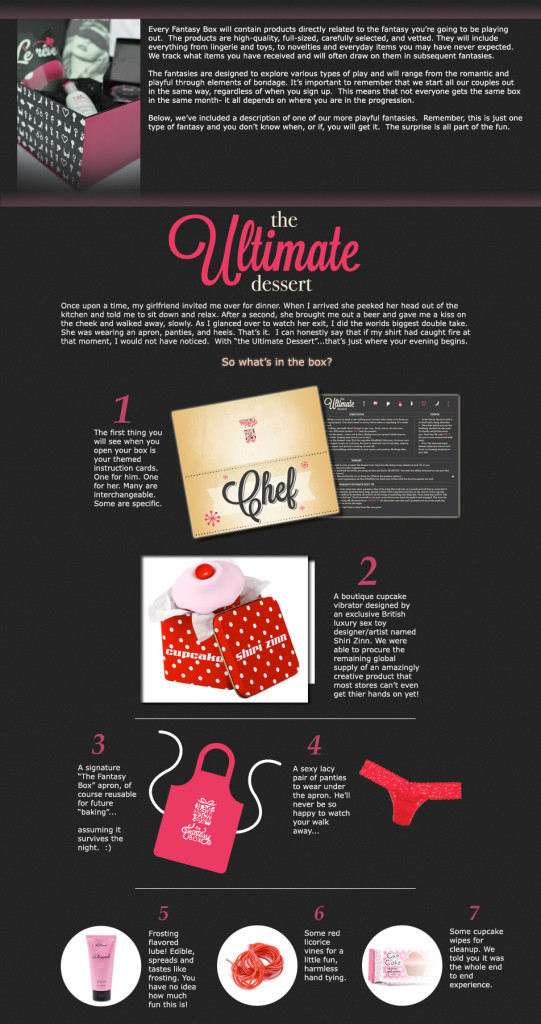 The package came in a neat little box. Once we opened it we discovered the goodies!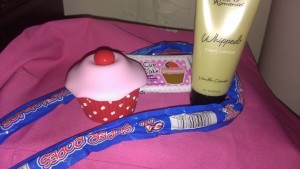 This box also included a pair of sexy panties. Isn't that a cute cupcake! Shh don't tell any one but it is a vibrator! One thing I like about this service, is the fact it does send out full products and not small samples. While samples are good, samples for bedroom products are not so good.
The Fantasy Box offers two different packages you can either get the normal box for $59 or go Platinum for $159.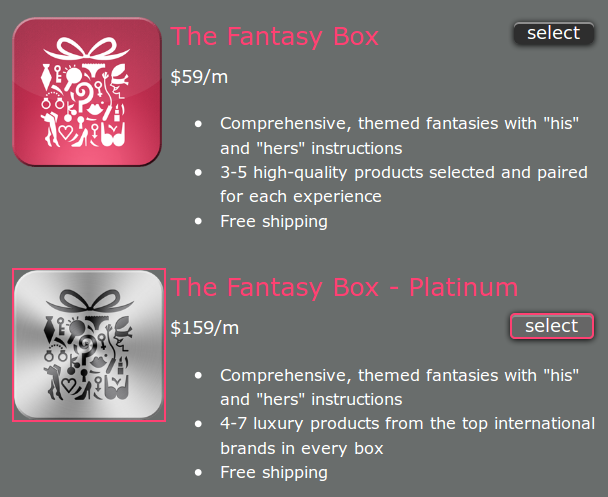 Want to check the company out for yourself? They currently have a Valentine's special going on where you can purchase the regular box for only $39 or take $20 off the platinum box. That is $39 for $100 + worth of products! After signing up, if you no longer wish to receive the fantasy boxes just cancel your subscription.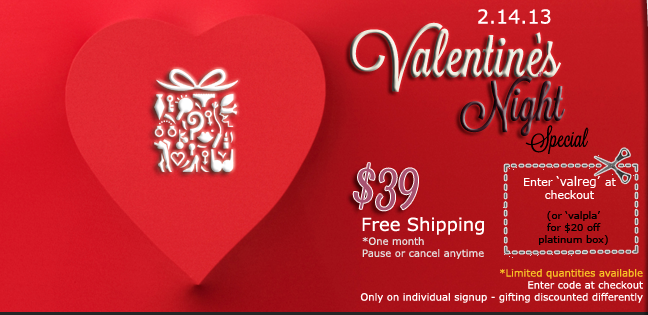 One lucky reader of The Neat Things in Life is going to have a chance to win the same Fantasy Box I received!
Giveaway is open to US Residents 18 an older.
a Rafflecopter giveaway

I received product for review purposes only, no other form of payment was received.