The Epson Expression Photo XP-850 Small-in-One, is an all-in-one wireless print and fax station. It's sleek compact design will look great on anyones desk. With its many great features, this printer will be your goto printer when it comes to printing all those spring photos. Whether you're looking to print labels directly onto your CDs/DVDs, or wanting to print 4×6 photos for those special photo projects, the Espon Expression Photo XP-850 can do it all.
With being a home-schooling family, we do a lot of printing, and during the holidays, I like to make personalized photo calendars and greeting cards. So having a good printer is a must! Recently, I was introduced to the Epson Expressions Photo XP-850. I was sent the printing unit, as well as extra ink, photo paper, and blank cds, so that I could fully check out the printer.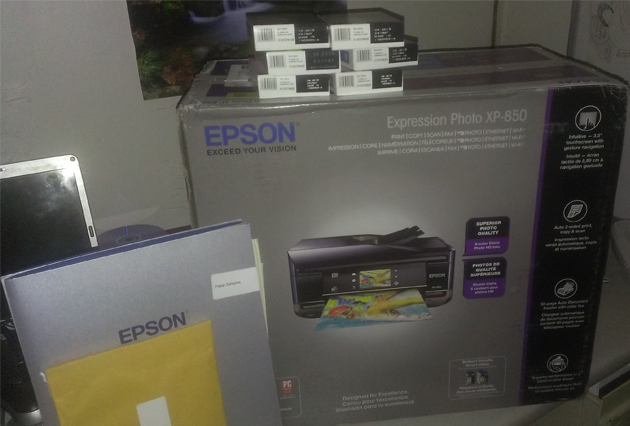 I had to check out this printer, so it didn't take me long to get it out of the box, and everything in order to start printing.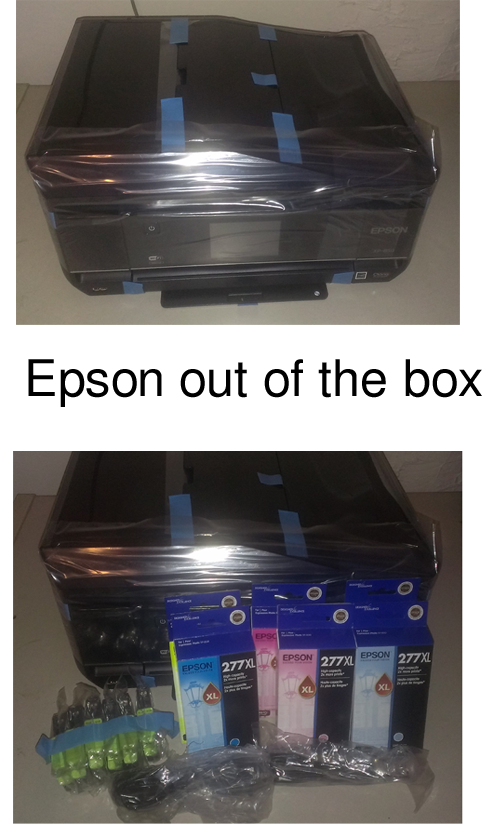 As you can see from the photo above there's two sizes of ink for this printer, you can either purchase the standard size ink, or the XL ones, which will give you double the printing. This particular printer takes the 277
cartridges, and the price for each one will vary depending on where you purchase, and which size you decide to buy.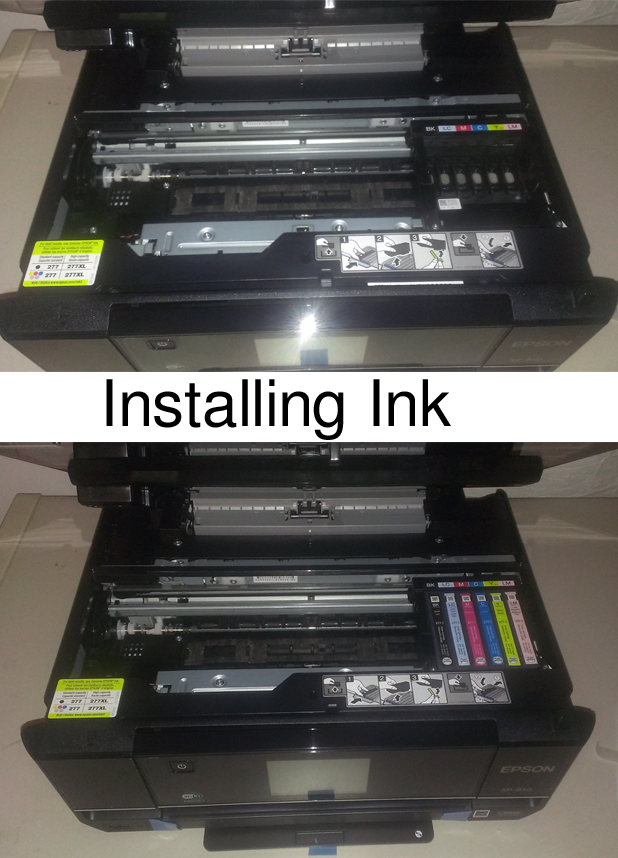 After I had everything out of the box, I decided it was time to install the ink. As you can see the ink slots are labeled, so this processes it pretty simple. Once you slip the cartridge into its proper slot, you press down, and you will feel it click into place. If you are replacing the ink, make sure you put the cover from the new cartridge on to the old one. This will ensure no ink leakage, if there was still some in the cartridge.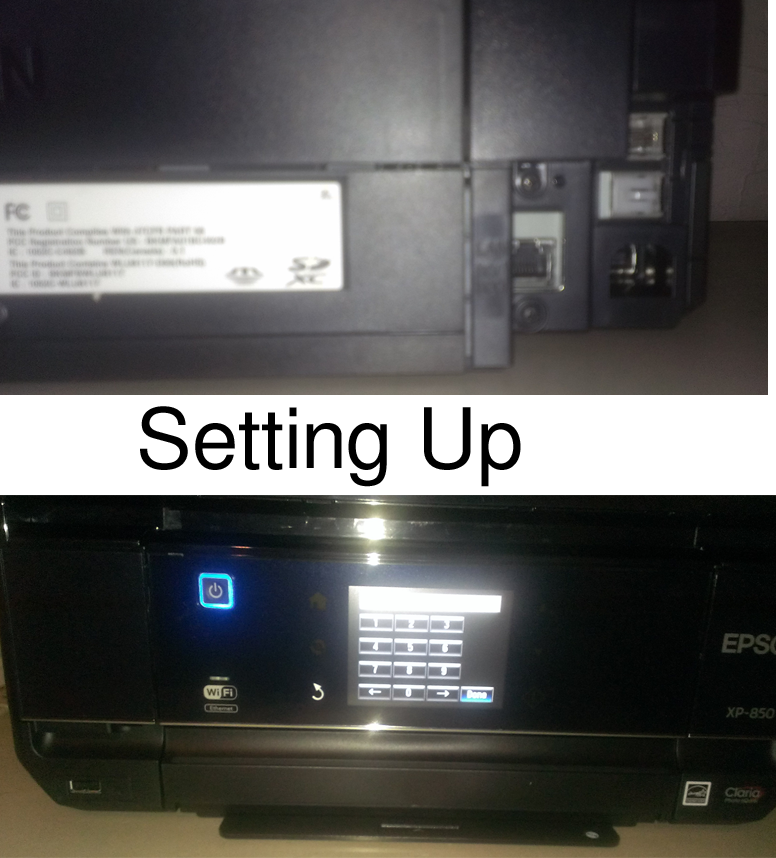 Setting up the printer for the first time, does take a little bit of time. However, it's a simple task. Once you have everything in order and you're either connected to your computer wireless or via usb cord, you are almost ready to print. Before you print for the first time you want to get yourself familiar with the cassettes. It's important to know which cassette you need when printing.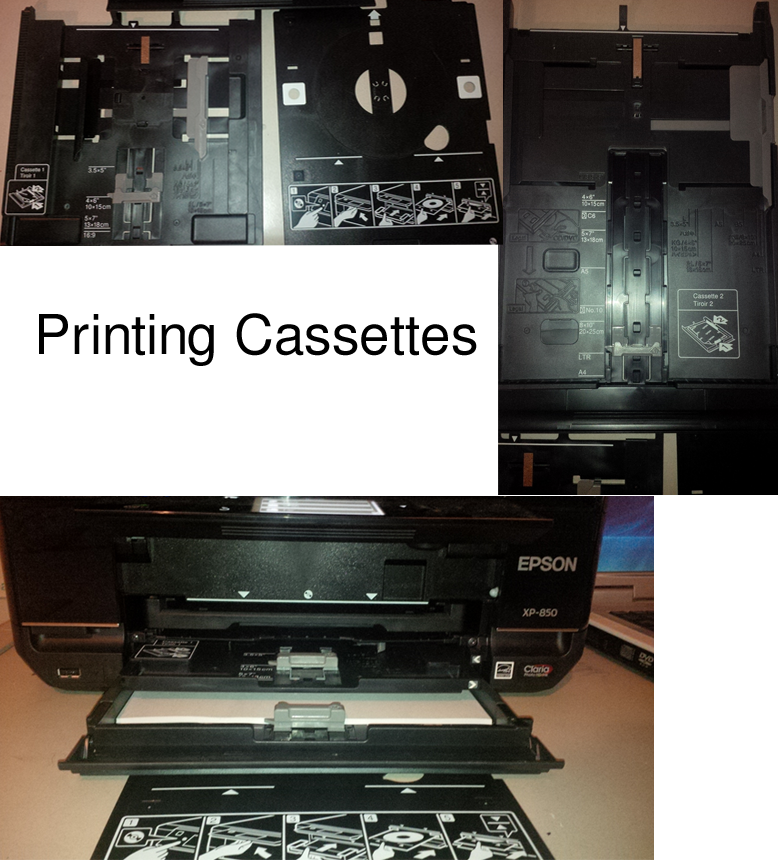 The Epson Expression Photo XP-850, comes with three different cassettes (paper trays). You will find one for printing the labels on CDs/DVDs, one for your smaller pictures, and the larger standard one, which you will be using to print letter size paper, 8×10 photos, envelops, and so forth. In the last photo you can see each cassette has it's own storage place on the printer. When you print using the different cassettes, it's important that you have them in the proper places. I usually take the CD/DVD one out, and keep it in the desk drawer.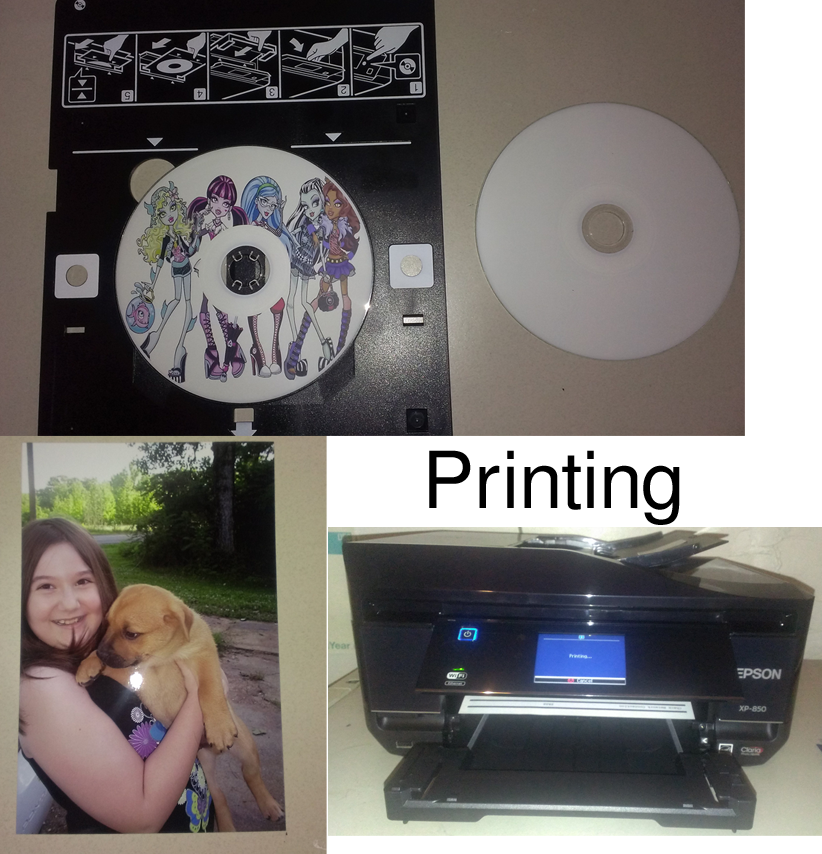 After I set the printer up, got myself familiar with it, I took it for a test drive. I am in love with the print quality not only of the photos, but also the CDs! I wasn't expecting it to print as good as it did, I was extremely impressed.
I am also impressed with the ink usage. I was nervous about the printer taking so many ink cartridges, I personally thought it would cost me more to provide ink for the printer then it was worth, and thought it would be a big hassle. To my surprise this printer takes less ink then any printer I ever owned, and with there being six individual inks, it means I only have to replace the ink that is gone. To where as it was one ink cartridge, I would have to replace the whole thing even if I was only out of one color.
After playing with the printer, and printing a TON of pictures, I decided to look at my ink levels.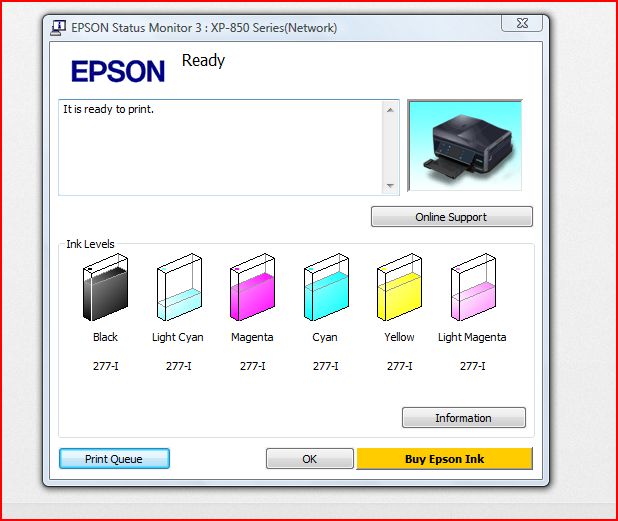 Do you see what I see?
I printed eight 4×6, two 8.5×11, one CD, nine 8×10, and several text prints. One may think that isn't a lot, but it really is, and if I would have used my other printer, I wouldn't have got the amazing print, and I would have ran out of ink before I was half way done.
My Favorite Features of the Espon Expression Photo XP-850 Include:
Compact Design – With its small design it won't make your desk look cluttered.
Simple Photo Printing – With three different trays, it makes for easy printing. Each tray has a different purpose, and will allow you to get the best print.
Mobile Printing with Epson Connect – Epson connect makes it easy to scan or print on the go using either Email print, Remote print, Epson iPrint, Apple AirPrint, or Google Cloud Print.
Built-in Wireless and Ethernet Networking – The Epson Expressions Photo XP-850 allows you to use it either wireless or via a networking cable. Sharing the printer wireless has never been so easy!
Smart Ink System – Which will give you professional looking photos with true-to-life skin tones, which can be handled right after printing without having to worry about smudging or scratching.
Eco-Friendly – Allows for two-sided printing, thus saving paper, the Espon Expressions Photo XP-850 is also Energy Star qualified.
These are only a few of my favorite features. This printer also has faxing, and auto feed which makes it easier to send fax, and/or copy documents.
Would I recommend this printer to friends and family? Already have!
With Mother's Day right around the corner this would make the perfect gift for any mom! The power of the printer will allow moms to have new photos of their children all over the walls!
You can find out more about the Epson Expression Photo XP-850 by visiting Epson.com.
You can also purchase this same printer on Amazon
for $249.99 which includes free shipping.
Make sure to follow Epson on all their social media platforms, to stay up to date on new products.
Twitter | Facebook