Getting mom that perfect gift doesn't have to break you this Mother's Day. Did you know you could be creative and get mom that perfect Mother's Day gift for under $20? How so you ask? When holidays come around I like to think outside the box, by purchasing small items to make that perfect gift. If your mom, it like me, then chances are she loves to cook, and she loves Mexican.
You cannot go wrong when it's taco night in my family. So having the proper tools to make Mexican night a hit, is a must. IMUSA has just the products you need to make mom that perfect gift, the plus to this, you get your favorite Mexican dishes more often. So it really is a win win for the both of you!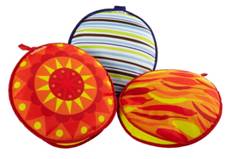 IMUSA Bamboo 3 Piece Utensil Set retails at $3.99 and is the must have utensil for in the kitchen. Not only does it handle well, you can use it in all your pots and pans, no more scratching those nonstick pans! Since these utensils are made from bamboo, you also don't need to worry about them melting on you, or the handles getting to hot if you were to step away from the stove for a few minutes.
The next item to get for mom is the IMUSA's Sunburst Cloth Tortilla Warmer it retails for $9.99, and with the directions on the back, you will never have hard tortilla shells again. The tortilla warmer is made of polyester and cotton, it's machine washable, and will keep your tortillas warm for up to an hour, and since we are on the Mexican theme this Mother's Day, don't forget to get mom those Multi-Color Salsa dishes! These particular salsa dishes come in two different sizes and four different colors. You can either get mom the 4oz which retail for $3.99 or the 10oz which are $5.99.
And if you really want to warm moms heart you can do what my daughter did, and make dinner!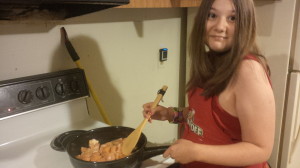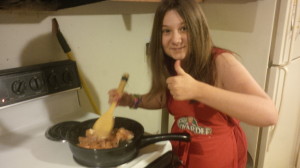 We received the above items for review purposes.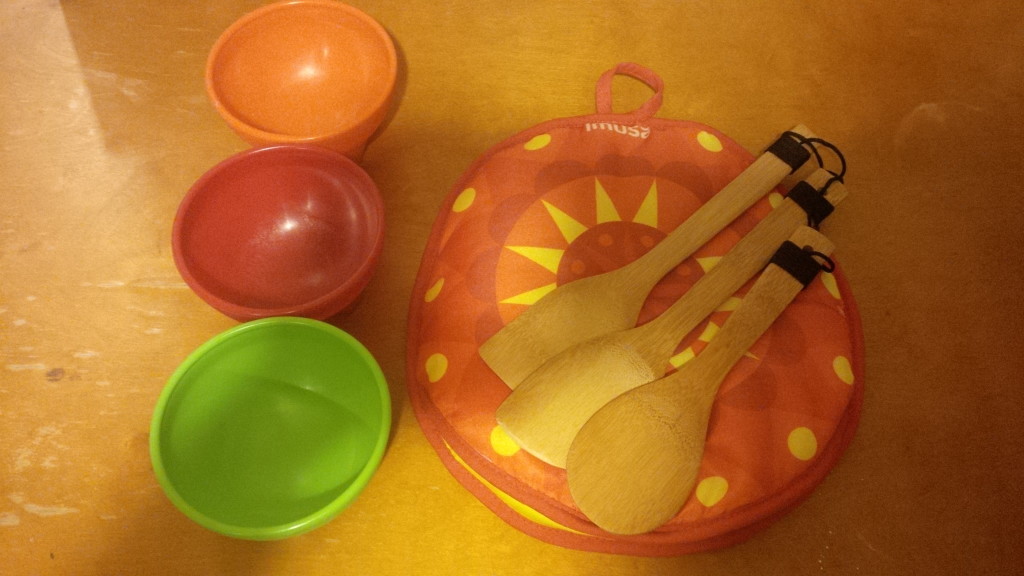 With my daughter just learning to cook, and having her grab for the metal silverware when getting food from the pans, I was excited to check out the IMUSA Bamboo Utensils, they left my [ans feeling happy, and loved. I found them to be well made, and they're the utensils I reach for when I am cooking, plus they're pretty easy to clean.
The Tortilla warmer is a life saver, I love the fact it keeps the tortillas warm for an hour, no more having to reheat before everyone has finished eating. I also love the bowls, they're the perfect size for a quick chip and dip snack.
Purchasing mom the perfect gifts doesn't have to be expensive, one just has to get creative. To make this into the perfect gift, add the above items in a gift basket, with some taco seasonings and salsa and bam, you have the perfect Mother's Day gift, all within a $25 price range.
Make sure to visit IMUSA to see what other great products they have.