One day as we sat here watching Storage Wars, they had an episode where one of the buyer's Ivy, had stumbled upon some Garbage Pail Kids trading cards. Ivy took the trading cards to Layron DeJarnette who just happens to be one of the artists for garbage pail kids.
If you happened to miss that Storage Wars, you can watch the clip where Ivy takes the garbage pail kids cards to Layron DeJarnette below.
This episode of Storage Wars, brought back so many memories for both my husband and I. With having grown up in the 80s, we were all to familiar with the garbage pail kids. We both had collected the trading cards, and watched the movie several times, so when our daughter showed an interest, we located garbage pail kids the movie on youtube, and we watched it again with our daughter.
This also got our daughter wanting to learn more about these garbage pail kids!
So one day when we were in the dollar tree store, we happened to run across the garbage pail kids trading cards. Of course she had to have some, I let her get one pack, and when she opened them, she was in awe with the different cards. This inspired her to make polymer garbage pail kids figurines.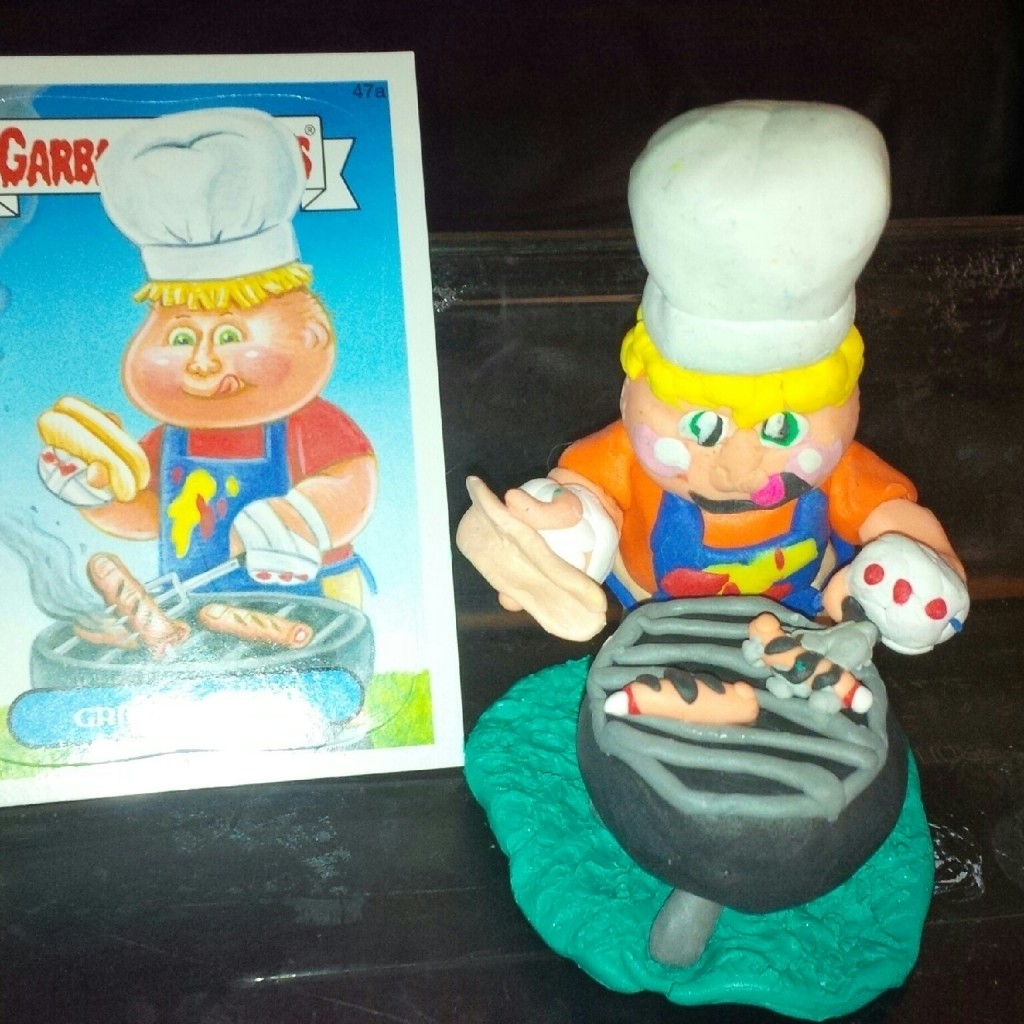 She made this to be very detailed, as you can see, this is Grilling Greg, he just so happens to be grilling his fingers. She made a total of three garbage pail inspired kids.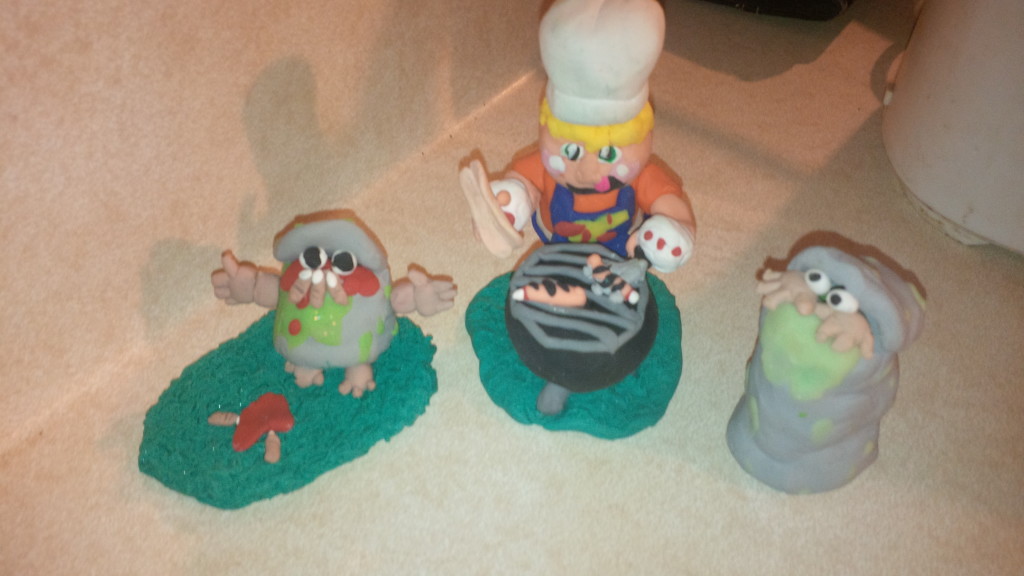 I think she did an awesome job, she only just recently started working with polymer clay. One thing about homeschooling, is we have freedom. With that freedom, Gillian watches a lot of youtube videos, and this is what sparked her interested in making things with polymer. My daughter has a raw talent, for making figurines with polymer clay.
She was wanting to sell these garbage pail kids inspired figurines, but I love them to much, I decided I will be keeping them, then when she becomes a famous artist, I will have some of her first figurines she has ever made.
Out of all the 80s movies my husband and I watched growing up as a kid, the garbage pail kids is Gillian's favorite, I love how the things from the 80s are coming back, and now our children are finding the same love for them as we had.
Gillian is wanting to go back to the dollar store, so she can get some more cards, she said she needs more inspiration from the cards.
Do you remember the garbage pail kids movie? Who was your favorite garbage pail kid?