If you have ever been in your child's classroom, I am sure you have seen it decorated in many ways. Teachers often take pride in the work their children do, so they often change out their displays to showcase all the talent they have in their classroom.
With the way classrooms are set up, there can be little to no room to showcase these works of art, thankfully to Magster Ceiling Hooks, teachers can now showcase the work on the ceilings! No need to grab for the chair or ladder, with the positioning pole you can quickly and easily change out displays. Whether you have one picture or many pictures, with the Magster Hook Line, you will be able to get the job done quickly, and safely.
With the different products to choice from you can fill the ceiling space, and display your children's work in no time. One of my favorites of theirs is the Magster Magnetic Drop Ceiling Display Swivel Hook, with the ability to swivel 360 degrees all angles of the child's work will be on display.
I had the opportunity to check out the product first hand. I love how the product is affordable, and that it's simple to use.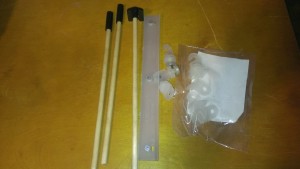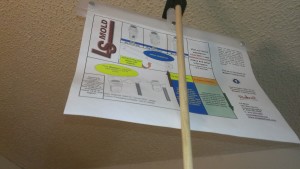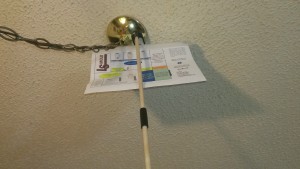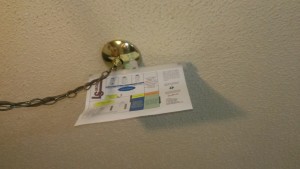 I loved that it was super easy to use, and I had no problems trying to figure it out, there's so many different things these ceiling hooks can be used for, whether it's in the classroom or in the child's bedroom, as long as there's a metal strip, you will have no troubles installing the hooks.
With being home schoolers, I would like to put a metal strip on the ceiling of my daughter's bedroom ceiling, so she can use the Magster Ceiling hooks to do a small display in her room. The possibilities are really endless when it comes to the things that you can do with these hooks.
Work, play, or home Magster Ceiling hooks can help you better display the things that need displayed!
If you're a teacher though, this product is highly recommended for you, don't reach for the ladder, or chair again, instead reach for the Magster Ceiling Hook positioning pole.
Magster Hook currently has a special going on for $9.15 you can get a sample pack. This sample pack will include everything you need to check the product out for yourself.
One lucky ready of The Neat Things in life, is going to have the chance to check out the Magster Magnetic Full Drop Ceiling Display Pack. Giveaway is for US residents only, follow the rafflecopter to enter.