Now that summer is here, it means you'll probably be shaving your legs more often. Don't lie, you know in the winter months you don't shave your legs as much as you do in the summer. With that being said, being female and shaving your legs can be a pain in the behind. Especially, if you don't have the proper tools for doing so.
BIC wants to help you make the job as easy as possible. They recently, added two new razors to their female line of razors. The BIC® Soleil® Shave & Trim, a razor with a slide-on/ slide-off bikini trimmer, which will make getting those places we would rather not have a razor Soleil® Bella™, which offers a flawlessly smooth shave thanks to its four flexible blades and soothing moisture strip enriched with coconut milk.
Features of Soleil Shave & Trim include:

•Three flexible blades for a flawlessly smooth shave
•Pivoting head with rubber grip handle for extra comfort
•Lubricating strip with Vitamin E
•Unique slide-on, slide-off trimmer head for simple bikini trimming
BIC Soleil Shave & Trim retail for $7.49 for a 3 pack of razors plus the silde on / slide-off blade, which will make shaving the bikini area a lot easier, you won't have to worry about getting any nicks down there.
Features of Soleil Bella include:

•Four flexible e-z rinse™ blades
•Soothing moisture strip® enriched with coconut milk
•Curvy, non-slip handle in tropical colors; allows for easy grip in the shower or bath
BIC Soleil Bella retails for $6.99.
I recently, had the opportunity to try both razors, I can say BIC has not let me down when it comes to their products. I found that I got a nice clean shave, and the razors are lasting longer than my normal brand. While the price may seem steep, I have discovered you will pay a bit more for the better razors, however, you won't have to replace your razor as often when you do use the better razor. So, in all reality, you're not paying more. :)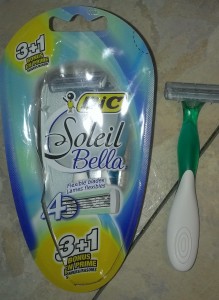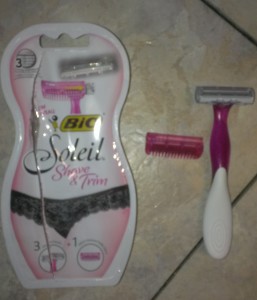 If you're looking for a razor that will not only do the job, but do the job safely, these are the razors you need. BIC® Soleil® Shave & Trim and Soleil® Bella™ can be found at food, drug, and mass retailers. The prices will vary depending on where you purchase.
Thanks to BIC, five lucky readers of The Neat Things in Life, will also have the opportunity to check out these razors first hand! To enter please use Rafflecopter, Giveaway is open to US residents who are 18 or older, and will end on July 4th, at 11:59pm EST.