Sending the kids back to school can be very stressful, thankfully we are a homeschooling family, however, we did have our daughter in the public schools for a short period. During this time, I worried the whole time she was at school. With all the tragedies that stuck in the schoolings, this can add to the stress of sending our children off to school each day.
PicturesOnGold.com knows how stressful the back to school season can be, and they have some back to school jewelry that will help ease that stress and worrying. They have products such as guardian angel protect me double side medals, guardian angel pendants, photo lockets, and pins.
PicturesOnGold.com have created a new line to help parents even more!
K.ID is a Initial ID Pendant, that comes in three different shapes, dog tag, round, or heart. They're for both boys and girls, and your child wears the pendant on their neck. The front of the pendant has your child's first initial, while the back side has your contact information. With the K.ID pendant you can send your child to school, and know if anything was to happen, your contact information can be easily found.

Whether your child happens to get sick during the middle of the day, or gets hurt on the playground.
We were sent a K.ID for review purposes, while my daughter doesn't go to public school, she does go places with family members, so with having all our information at her fingers it helps with my anxiety levels.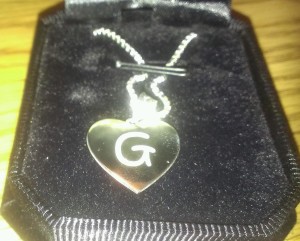 I think the pendant is a great idea, not only for those that go to public school, but for all children. Yes, even those that are homeschooled. The reason I believe this, is because when our children are out with friends and family, when an emergency arises, sometimes we can be to shaken up to think straight, so having everything on the back of your child's necklace is a plus.
One lucky readier of The Neat Things in Life is going to have a chance to win a Back to School K.ID Pendant with a 16 inch sterling silver box chain a value of $122.95 + shipping.
hThe giveaway is open to US and Canada residents 18 an older.
BUT WAIT!!!
PicturesOnGold.com has a BackToSchool Cutest Pet Photo Contest going on right now!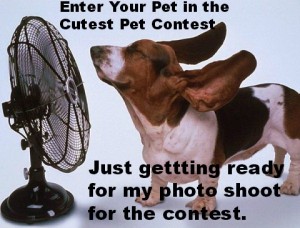 Details:
5 Winners: 14k Gold & Sterling Silver Jewelry Prizes
Peoples Choice: 3 Pet Photos w/ most VOTES
Staff Choices: 1 for Funniest, 1 for Cutest
Enter Here