When it comes to footwear there's two things I look for, the first and foremost is that the shoes fit, second is how they look. If you have shoes that don't fit you will have issues with your arches, with your back, your knees, you legs, and most importantly your feet. I don't know about you, but since I walk daily, I don't want all parts of my body hurting and aching at the end of the night.
Did you know that if you have a lack of arch support in your shoes, it can lead to a lot of other health issues down the road? If the arch of your shoe is out of whack, it can cause your body's natural alignment to be all messed up, which can lead to heel pain, knee issues, back pain and even headaches.
Thankfully, Dr. Weil would agree with the fact shoes are important and he has come up with some that will not only keep your feet happy, but also other parts of your body that are effected if you have shoes without good support. However, getting comfort with shoes don't have to compress their look.
Recently, I was sent a pair of Dr Weil Flores.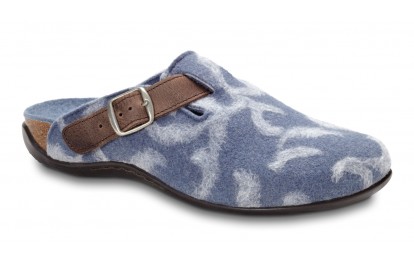 Flores Slip-On Mule's come in four different colors and  seven different sizes. Whether you have a size 5 foot or a size 11 foot, you will find the Flores in your size. One thing that I like about the shoes, is they're for both indoor and outdoor wear, the upper part of the shoe is made of wool and an adjustable leather strap. The shoes keep your feet toasty on a cold fall day, and the support on your feet are amazing.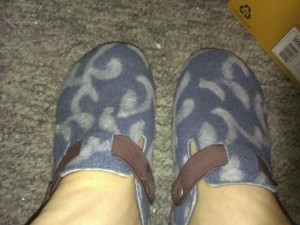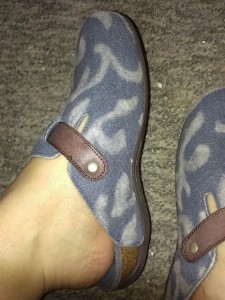 I have found these shoes to be very comfortable, and I wear them as my everyday shoe. With having bad knees the support that these shoes offer, allow me to walk without having to worry about my knees giving me problems at the end of the day.
Watch the video below to see how the shoes are designed to help you keep from hurting at the end of the day.
The Flores retail for $119.95 and make for the perfect shoe during the fall months. If you're looking for a nice slip on shoe this is the one for you! If you're looking for a shoe with the same support as the Flores, make sure to check out Orthaheel, Vionic, and Weil Being, where you will find many different designs for both men and women.