Now that the colder weather is here, so are all those yucky cold germs. I don't know about you, but I dislike being sick. When I get sick, I am a big baby, and so is my husband and daughter! We don't like germs in this family, and we use a lot of hand sanitizer!
Thankfully, CVS knows just how much I dislike the cold season, and we were sent a variety of CVS pharmacy branded products to help us keep our bodies ready to fight and to keep the germs to the minimum.
We were sent a metal storage box that is made to hang on the wall, as well as some cough drops, vitamins, antibacterial wipes, tissues, a neat sanitizer pen, cough dm, and mucus extended release.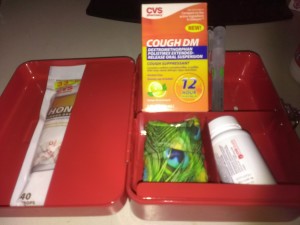 I have to say I like the container the products came in, I am going to have my husband put it on the bathroom wall, and I am going to keep it stocked with cold and first aid items. This way we're not hunting for things when someone gets sick or cut.
I like that CVS pharmacy makes products that are far cheaper then the name brands. Whenever I do purchase items I always go with the cheaper product, the name brand products are often over priced. I hate getting sick, but I also dislike having to spend money on silly things, and the cold is a silly thing to spend money on, so having an option to pay less for just as good of a product is what I like.
I keep the antibacterial wipes in the car, and when I go into the store I take one with me, call me a germaphobe all you want, but this momma is taking every step possible to assure I don't end up in bed SICK.
Don't let the flu keep you down, use the infographic below to educate yourself on the signs of the Flu, so you can take the steps needed to ensure a fast and speedy recovery!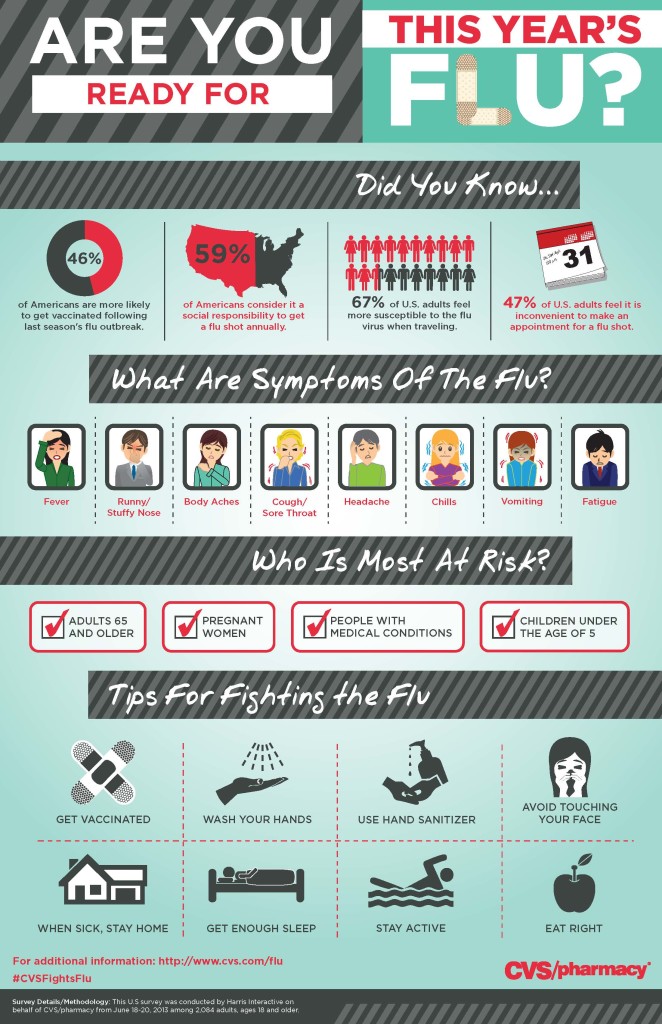 If you happen to get struck by the cold and flu bug you can purchase the products needed to help you beat the virus a bit quicker at your local CVS pharmacy, the prices may vary a little on which CVS you purchase from. When going with the CVS pharmacy brand you will save yourself some money, so don't let the cold and flu also hit your wallet!