If you like leather and you have an iPad this is a giveaway just for you! Zoogue.com is giving one lucky reader of The Neat Things in Life a chance to win a Leather iPad Case. This particular case comes in either black or pink and retails for $49.99. One great thing about this case, is it's compatible with the iPad 2, and the 3rd and 4th generation iPads.
It has many great features such as its adjustable strap which allows you to hang your iPad anywhere. Going for a long car ride with kids in tow? This leather iPad case will allow you to securely attach your iPad to the headrest of your vehicle to keep the kiddos entertained and you don't have to worry about your expensive gadget being broke, because it "accidentally" fell.
Another great thing about this case, is the design, it will not cover up any of those buttons, and has speaker enhancements and it adjusts to any angle, no more having to get a kink in your neck while trying to watch Netflix in bed!
Zoogue.com offers a 30 day risk free trial on their products, if after 30 days you for some reason decide the product is not for you simple return it, Zoogue.com will even cover shipping charges back as long as you're in the US. Pretty awesome right?
As I stated above Zoogue.com is going to give one lucky reader a Leather iPad Case!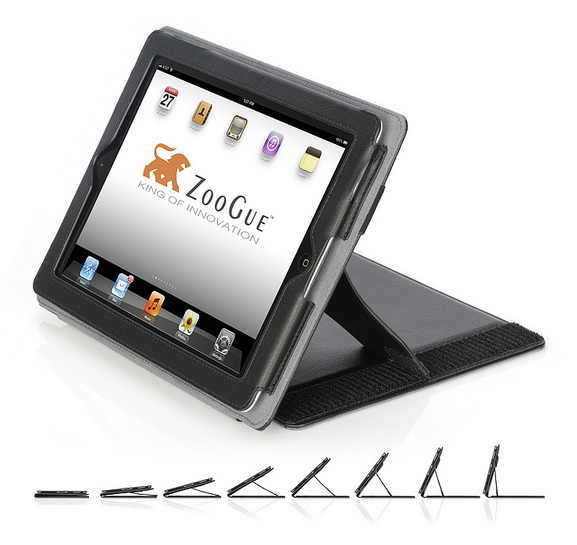 Please note if you have an iPad Air, they will send you a case for that instead of the one for the 2, 3, and 4th gen. Giveaway is open to US residents 18 an older. Follow rafflecopter to enter and good luck.