WHEN THE GAME STANDS TALL – Inspired by a true story, WHEN THE GAME STANDS TALL tells the remarkable journey of legendary football coach Bob Ladouceur (Jim Caviezel), who took the De La Salle High School Spartans from obscurity to a 151-game winning streak that shattered all records for any American sport.
If you're in the Memphis, TN area, you can head out on August 5th to see a free screener at the Malco Wolfchase Galleria. Showing time is 7:30pm, with this being a free screener the shows are always booked, and a seat is not promised. Make sure to show up early to guarantee you a spot.
Each person will be allowed to download one pass which is good for two people. If you would like tickets to see the screener of WHEN THE GAME STANDS TALL instructions on how to get the tickets are below. You must have a printer to print the tickets out.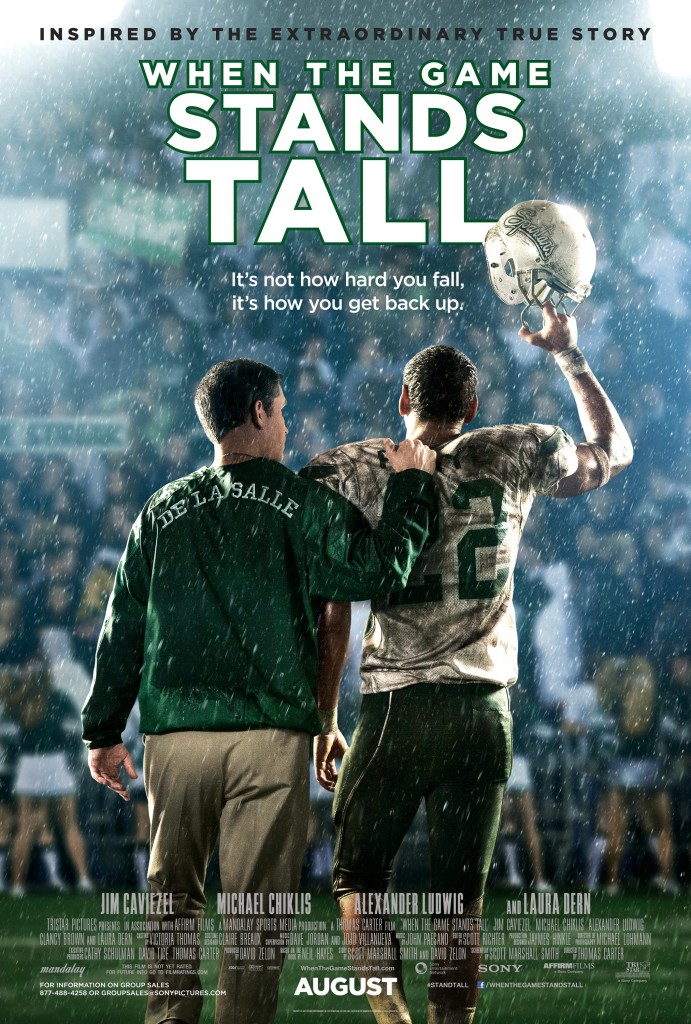 TO DOWNLOAD FREE SCREENING PASSES
==============================
1) Go to http://www.sonyscreenings.com/MOMMYMEMWTGST
2) Click "GET PASSES"
3) Print pass and attend screening
***PLEASE NOTE – Remember to arrive early as screenings are overbooked to ensure a full theater. Seating is first come-first served, and is not guaranteed
Check out the trailer for WHEN THE GAME STANDS TALL below.