I received product in exchange for an honest review. All opinions are my own and may differ from others.
I have always been a very sentimental person and I love jewelry that has a meaning behind it. My wedding ring represents the love my husband and I share for one another, and that no matter what life throws at us, we are going to get through it as one. I have a necklace that I wear daily that has our picture in it and says forever one, because no matter what as long as we are one nothing can defeat us. Recently, a new product was introduced to my sentimental pieces of jewelry, the Soufeel bracelet.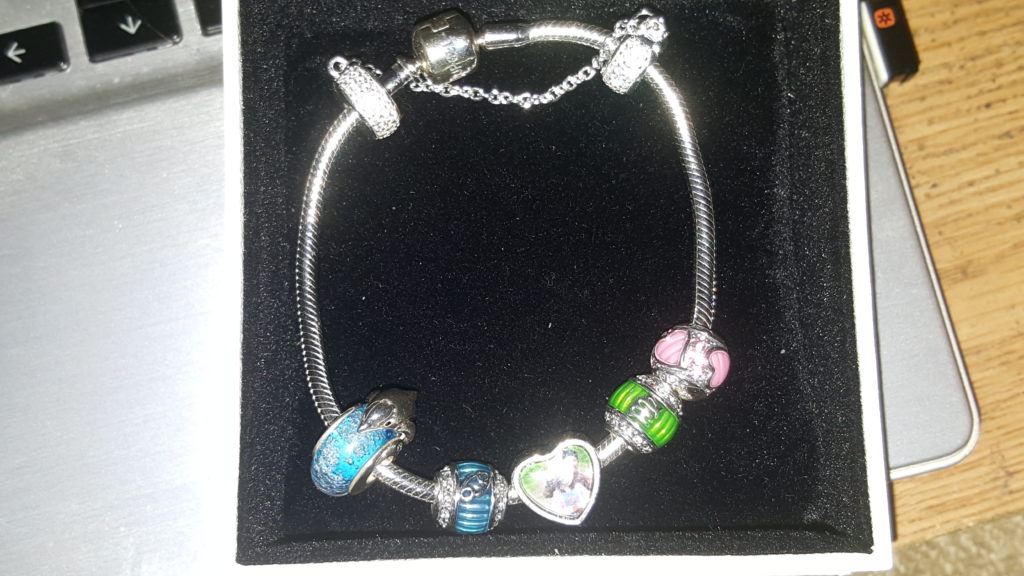 Soufeel, is a company founded in 2009 and they sell beautiful beads, charms, bracelets and other accessories that women love. Their products are all made with real sterling silver, gold and crystals from Swarovski.
I was able to build my bracelet the way I wanted it and each bead/charm represents a part of my family and life.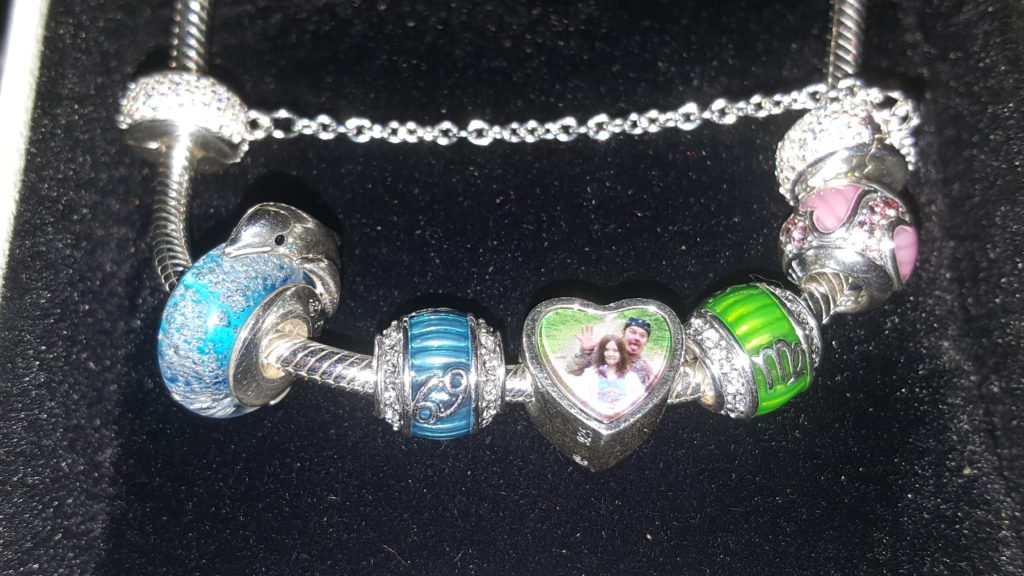 I have always had a love for dolphins they represent love, compassion and wisdom, so the dolphin bead was a must for my charm bracelet. I also am one of those that believe in the Zodiacs, both my husband and I share June birthdays and the water sign represents us, and the Earth bead represents our daughter. My favorite charm is the personalized charm, because my husband and my daughter are my life, and the last bead says love on the side, which is very fitting for my personalized memorable bracelet.
Soufeel have several different bracelets to choose from when building your charm bracelet, I chose one with a Soufeel safety chain.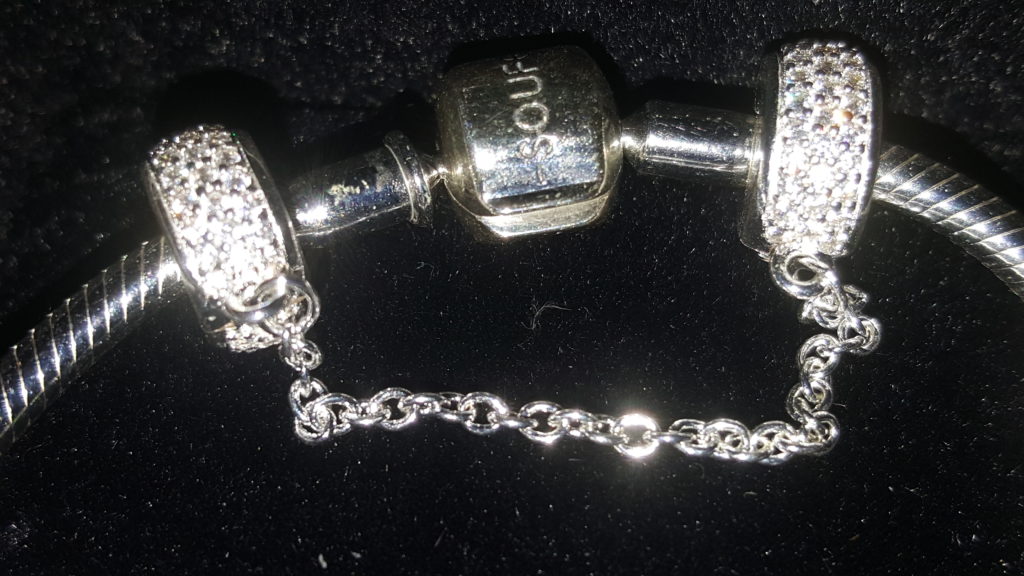 The Soufeel safety chain assures me if for some reason the bracelet were to come undone, I wouldn't lose my charms.
The bracelet and charms all came individually wrapped and came with a cleaning cloth, gift box and gift bag.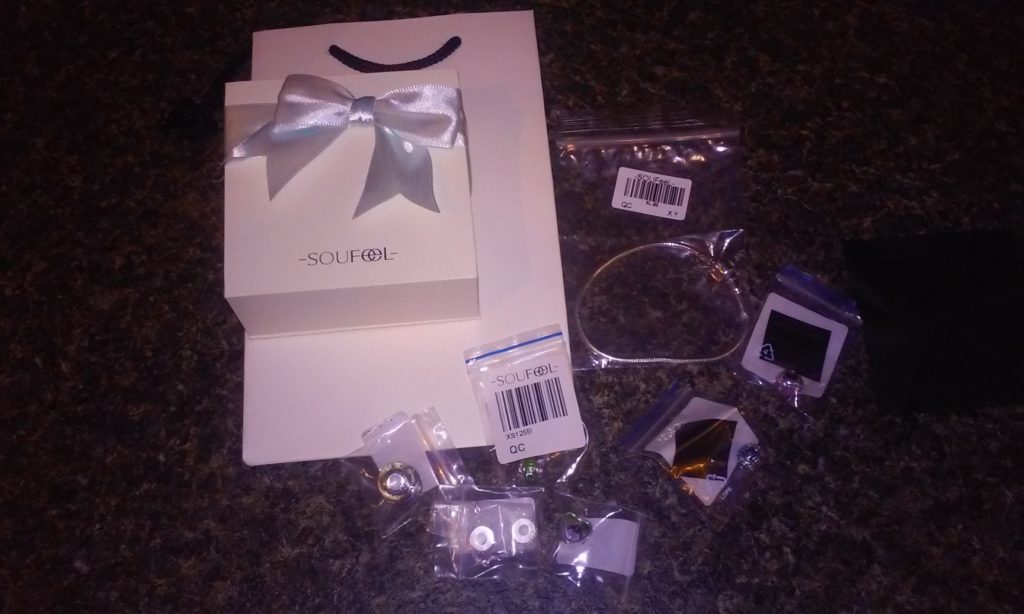 Soufeel products would make the perfect gift for any occasion, they have several beads and charms to make the perfect memorable bracelet for whom ever you're gifting it to and you can always purchase more charms later to continue to add to the perfect gift. Soufeel offers a 365-day return exchange except on their personalized charms, the personalized charms may only be returned if they come damaged or defective.

I have to say, I love my Soufeel bracelet, I will cherish it for a long time to come, and will be purchasing more charms at a later date. This will be something I will gift to my daughter when she gets older.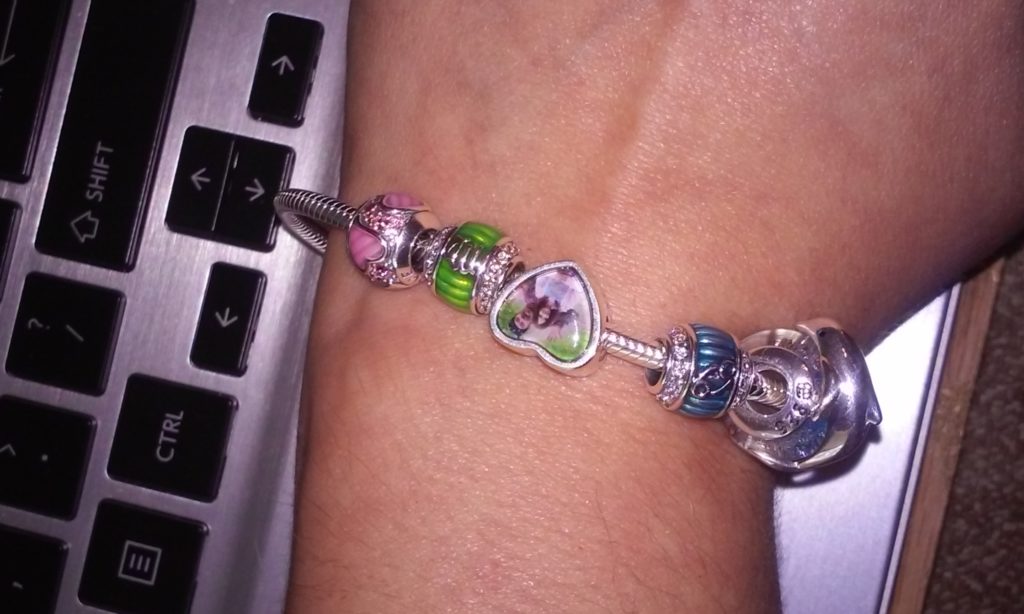 If you would like to give the gift that will have meaning, Soufeel products are just what you're looking for and if you use Review5 you can get 5% off your purchase.
Be sure to follow Soufeel on their social media channels to learn about new products and deals they have going on.
Website | Twitter | Facebook | Instagram | Google+ | Youtube | Pinterest