I am currently a member of the Purina Better with Pets and this post is part of my involvement. While Purina has provided me with materials and necessary resources to complete various activities, all statements and sentiments in this post are my own.
On October 18th, 2016 Nestlé Purina hosted their 4th annual Purina Better With Pets Summit in Brooklyn, New York. Due to circumstances out of my control I was unable to attend in person, however, I followed the #BetterWithPets and #LetsLiveBig hashtag on twitter during the event. While this was not the same as being at the Purina Better With Pets Summit in person, it allowed me to follow the other bloggers that attended the event and learn through them.
About Nestlé Purina
Purina has been an innovator in pet nutrition for 90 years, they have 500 scientist and vets working to assure that every single ingredient put into their pet food has a purpose. Roughly 99% of Purina products sold in the US are made in the US. They take the time to make sure their products are at the highest quality they can be with 30,000 quality checks daily. They believe that pets and people are better together. They know that pets are family and work hard to make sure they have the highest quality ingredients and the best formula to assure our pets get the nutrients they need to live happy healthy lives.
Purina has been working over the last 9 years to bring a new product to the table for our senior cats. Pro Plan Prime Plus has blends that have been proven to improve and extend the life of our senior cats.
Purina also donates pet food to different organizations and causes every year. URINYC and Purina have just opened up their 3rd Purina Pet Haven in domestic violence shelters. With 48% of domestic violence victims not seeking help or leaving their situation due to their pet, these pet havens will allow domestic violence victims a place to stay with their pets.
About Purina Better With Pets Summit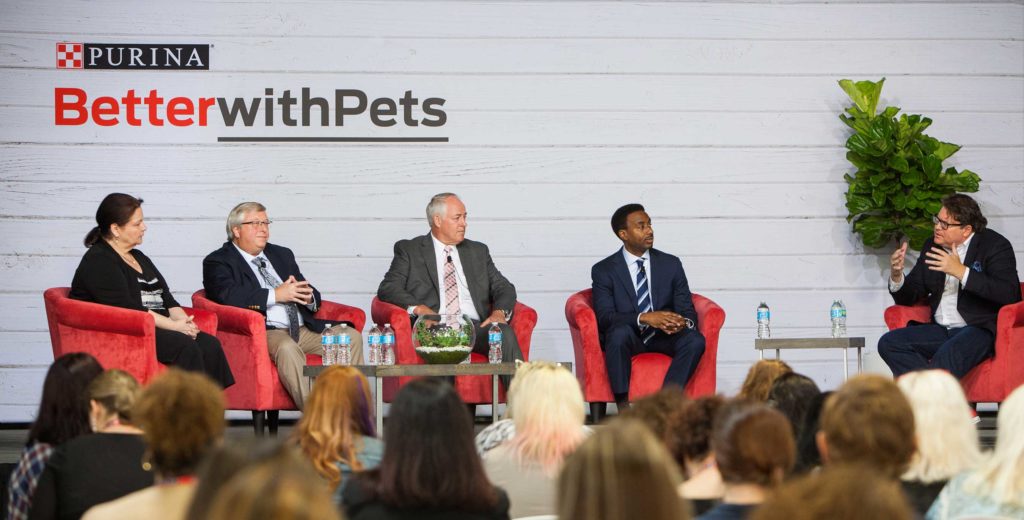 The fourth annual Better With Pets Summit brought together pet community experts and leaders across the nation. During the event the topics of discussion included the latest pet care and wellness advancements, new nutritional blends designed to improve the lives of our senior cats and why a passion for pets can build a better world. Each panel discussed different areas that are needed to assure a better life and future for our pets.
Panel 1 – DEMYSTIFYING QUALITY & SAFETY
The first panel discussed the quality and safety of pet food. With pet food being one of the most highly regulated products on the market. Purina uses the highest quality ingredients and they always put our pets nutritional needs first. They often surpass the industry standards, while bringing the best foods to our pets. They also discussed how every ingredient put into their pet food has a purpose.
-Moderator: Steve Dale, Board Certified Animal Behavior Consultant
-Intro Speaker: Jason Christofferson, Factory Manager, Allentown Plant, Purina
-Panelist 1: John Bear, Senior Vice President of Manufacturing, Purina
-Panelist 2: Shaun Kennedy, Associate Professor, Department of Veterinary Population Medicine, University of Minnesota
Panel 2 – HOW A PASSION FOR PETS BUILDS A BETTER WORLD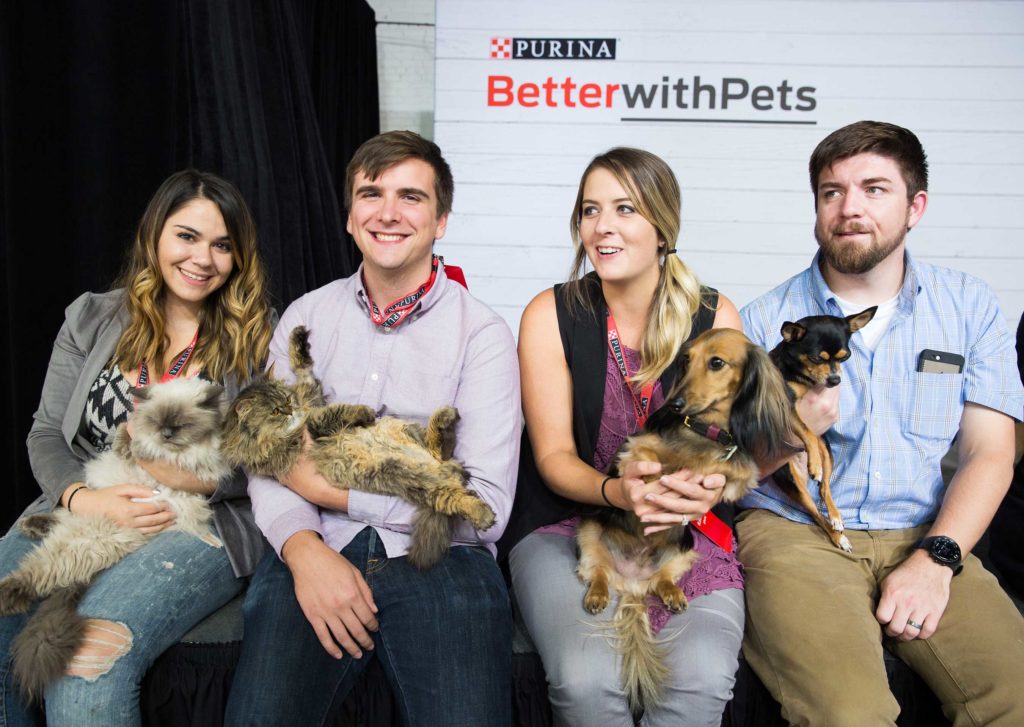 The second panel discussed the emotional support our pets provide us. They also discussed how connecting pets and people, we can build stronger communities and with stronger communities we can build a better world.
-Moderator: Kurt Venator, DVM, PhD, Director of Veterinary Strategy and Programs, Purina
-Intro Speaker: Roben Harris, St. Louis Children's Hospital Family
-Panelist 1: Brent Bauer, MD, Research Director, Integrative Medicine and Health Program, Mayo Clinic
-Panelist 2: Flip Becker, Senior Director, External Relations, St. Louis Children's Hospital
-Panelist 3: Nathaniel Fields, President and CEO, Urban Resource Institute
-Panelist 4: Joanne Yohannan, Senior Vice President of Operations, North Shore Animal League America
Panel 3 – THE SCIENCE OF INNOVATIVE NUTRITION FOR PETS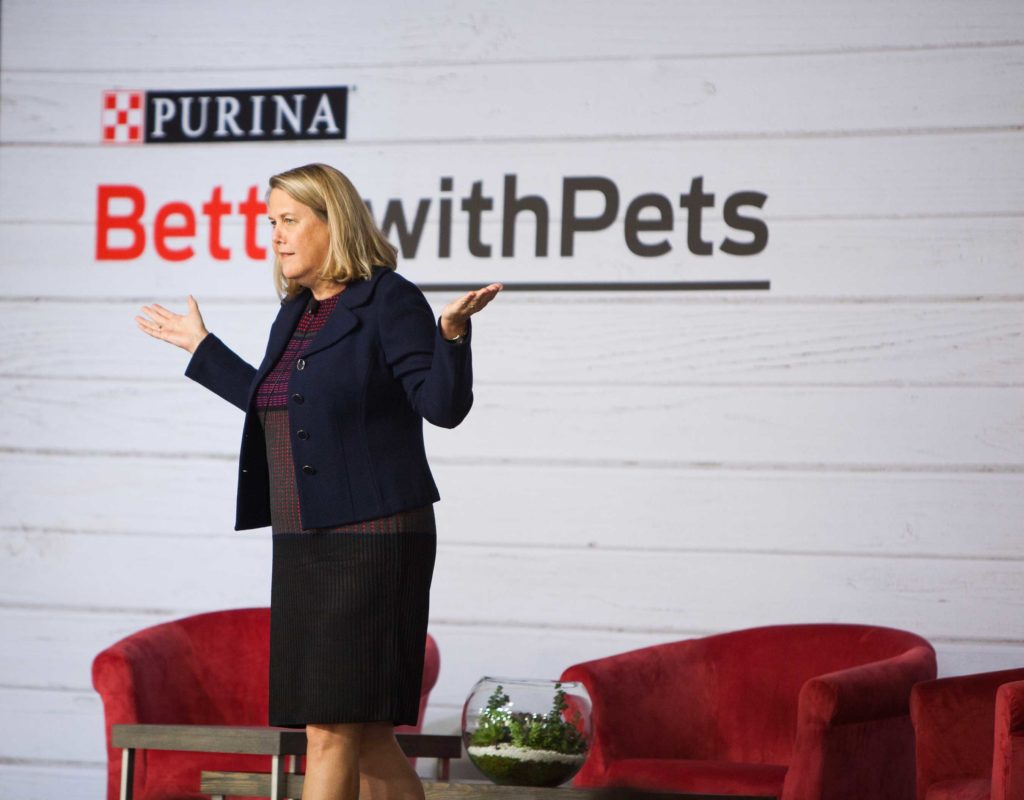 The third and last panel discussed why nutrition is important to our pets. They gave insight on nutrition having the power to not only help our pets live longer healthier lives, but also how it help treat nutrition responsive health conditions, which will give our pets longer healthier lives.
-Moderator: Dottie LaFlamme, DVM, PhD, DACVN, Scientific Communications Consultant, The Purina Institute
-Intro Speaker: Gwyn & Adam Laug, Purina Pro Plan® Bright Mind® Adult 7+ Family
-Panelist 1: Lisa M. Freeman, DVM, PhD, DACVN, Professor, Department of Clinical Sciences, Cummings School
-Panelist 2: Steve Hannah, DVM, PhD, Director of Molecular Nutrition, Nestlé Research Center
-Panelist 3: Joseph Wakshlag, DVM, PhD, DACVN, DACVSMR, Associate Professor, Cornell University
-Panelist 4: Steve Ettinger, DVM, DACVIM (SAIM and Cardiology), CCRP, Founder, Berkley Veterinary Medical Group and Author
Fun Facts
In the US, 2 out of 3 households have a pet.
There has been 25 million pet adoptions due to Pet Finders since they first launched.
Research has proven that owning a pet can make lives better.
Pets are used as therapy.
65% of US households take more pictures of their pets than their spouse.
Pet Finder celebrates their 20th anniversary this year.
My Story
I wasn't always a pet person, while I had cats and dogs growing up, when I became an adult I always seen them more as a burden. If I had a pet I couldn't come and go as I pleased. It wasn't until 2012, I learned differently about owning a pet. We were staying with my sister who had a lot of dogs. I started to become attached, I was going through a lot and her dogs gave me comfort. After coming back home my daughter wanted a dog.
I was still a little unsure, if I wanted to bring a pet into our home. After many talks with my husband we decided to let our daughter get a dog. She wanted a pit bull, with all the bad about them in the news, that was a big NO for me. After actually researching the breed, I finally agreed to let her get a pit bull. We ended up getting a pit bull/chow mix.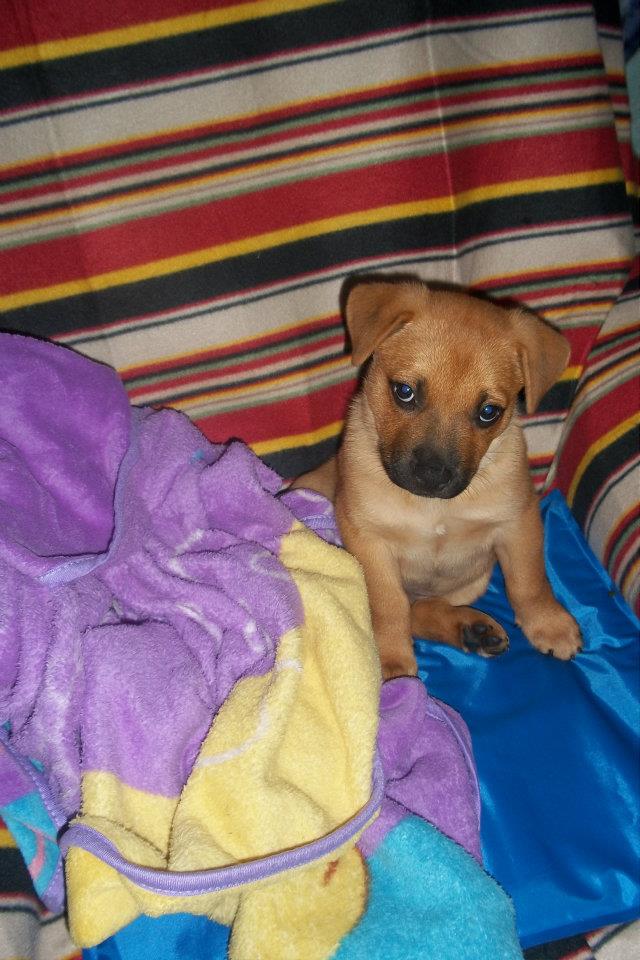 Bones became a new addition to our family. After the new of a dog wore off, our daughter really didn't want much to do with him. My husband and I became very attached, Bones became our dog. When it was bedtime he always found his way into our bed.
After our daughter got a little older and Bones was a bit bigger we wanted to get another dog. This is when Yoda became a part of our family.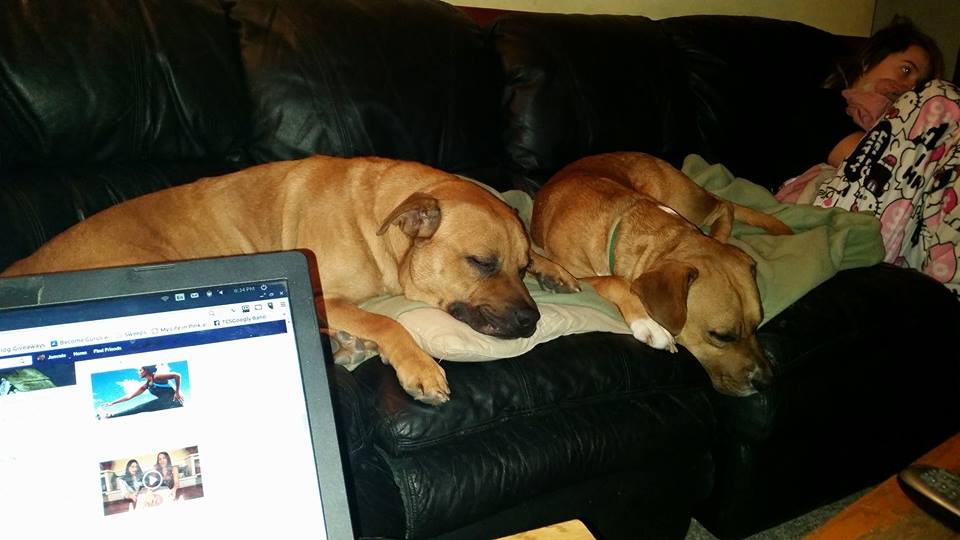 We got Yoda from a not so good place, he was infested with worms and fleas and was about to die when we brought him into our lives. As he started getting older we noticed he had bigger problems than we realized. He would be happy one minute then angry the next. He was food aggressive and very unstable. My husband and I both knew one day we would have to have him put down. We tried our best to save him, but his aggression got worse.
It got to the point when we would attempt to pet him, bath him or do anything with him he would lash out. I ended up in the ER because he got me good one day. I didn't know how to properly read him and I showed fear because he had bit me before. This was one of the hardest things I had to do in my life, since I ended up in the ER he was sent to the pound. I tried everything I could to get him out, but he was so scared in the pound he showed more aggression.
The pound ended up putting him to sleep and I cried for weeks straight afterwards, when you bring pets into your home they become a part of your family. These dogs are my kids and I wouldn't have my child put down for bad behavior and to me it just wasn't fair.
We live in the country and not so good people like dropping their animals off. About 6 months after Yoda was put down, someone dropped off Jax.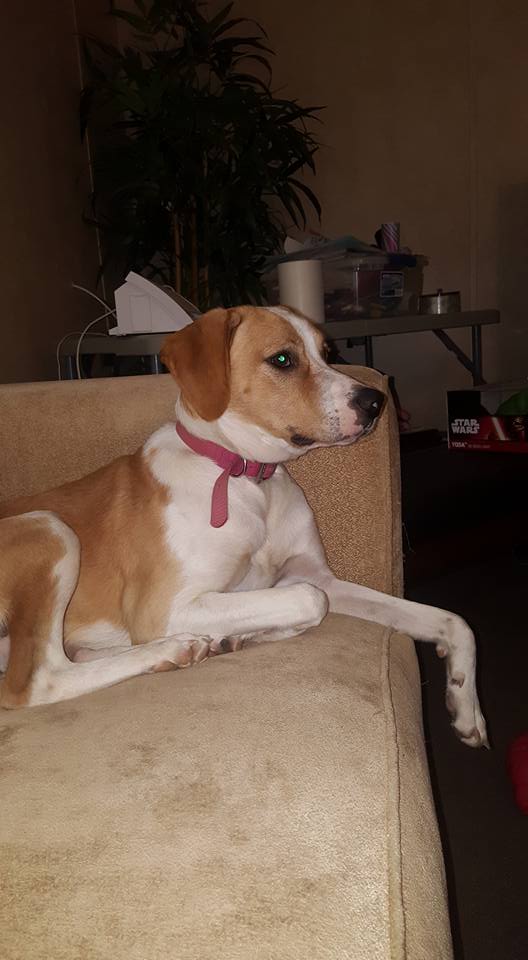 Jax ran the street for months, always finding his way back to our home. He reminds me so much of Yoda and while I didn't want another dog, we ended up taking Jax in. We have had Jax for about a year now and he has all the good Yoda had and not the aggression. Jax is our special dog, because he is so ADD and like a puppy. Jax also helped get me through the sadness of losing Yoda.
The past few years of our lives have been rough and Bones and Jax have helped us get through them. I have learned that owning a pet is far from a burden it's more of a joy. Sure when it comes time to going on vacation we have to make arrangements for our furrbabies, but I seriously don't think I would have been able to get through some of the things I have had thrown at me if it wasn't for my boys.
When I got invited to attend the Better With Pets Summit, I was very excited. This was my opportunity to learn ways I could give my boys a happier healthier life. So when I got the run around on Sunday from Avis, my boys new I was upset. Bones wouldn't leave my side and he did everything he could to make me smile. I honestly don't know what I would do without them. I am thrilled Purina sees that life is better with pets and their doing their part by making sure they have the best foods to give them a healthier life.
How do you and your pet live bigger lives together? #LetsLiveBig