I have always loved the holiday seasons. Even though the stress is overwhelming at times the happiness from family makes it well worth it. Recently, I was introduced to a company from Fort Collins, Colorado called BeginAgain. They make eco-friendly toys that teach through play. I have always been a big fan of toys that have a purpose. With so many toys being made for profit, toys that my niece will actually play with are the top of my list when it comes to purchasing her any toy. Whether it be play food where she can explore with her imagination or toys like the Balance Boat Endangered Animals Game from BeginAgain.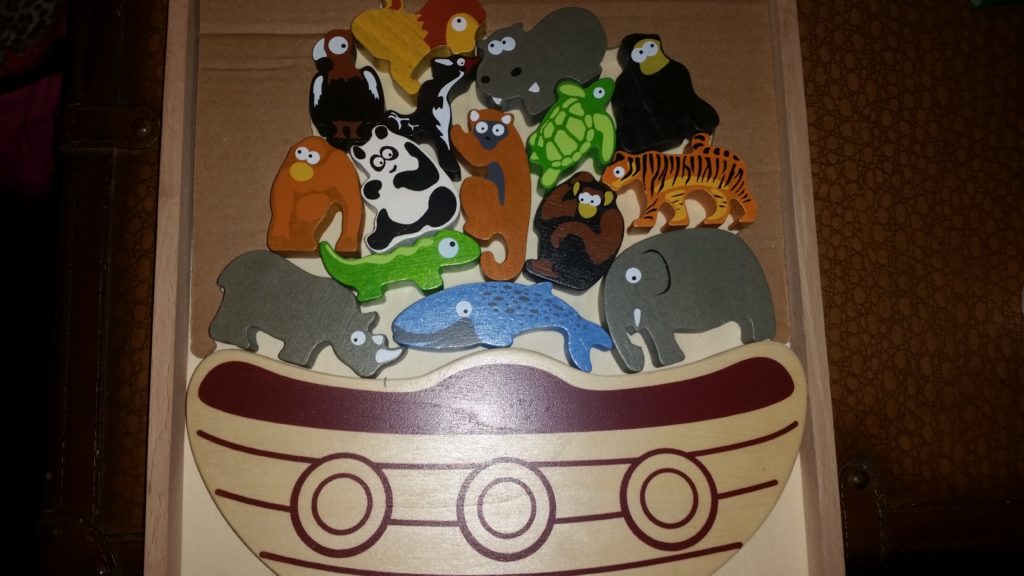 My niece and I was able to check out the Balance Boat Endangered Animals Game first hand. This game is designed to help children develop dexterity, patience (which we know kids can lack at a young age) and pretend play skills. All these skills are skills needed to develop a healthy happy brain. With the Balance Boat Endangered Animals Game children can explore with their imagination while balancing fun colorful shaped animals as high as they can on a 6×12 inch wooden boat. The animals and boat are made with an eco-friendly non-toxic, child safe stain rubber wood. Which means our children can explore and have fun without the toxins.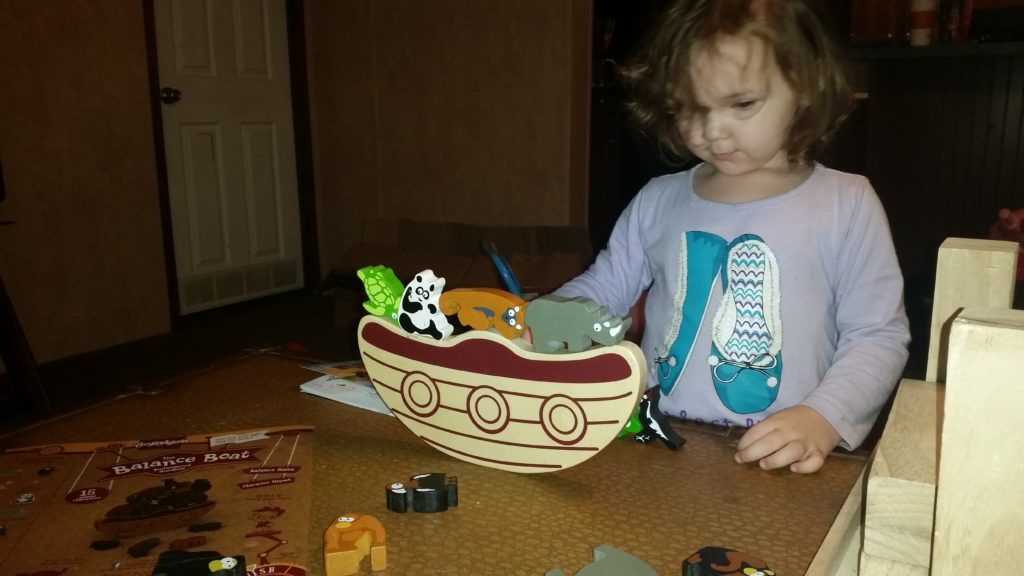 When we first received the Balance Boat, I knew right away my niece would love it, because she loves building and she loves animals. The Balance Boat is recommended for age 3 and up and will bring hours of imaginative playtime for boys and girls.
The Balance Boat Endangered Animals Game has won the Dr. Toys Best Green Product Award, has been recognized by Family Fun Magazine as a Top Boredom Buster and was nominated in 2015 for the TOTY award. Another thing I love is the fact this company gives back, a portion of every sale is donated to an animal charity.
The Balance Boat Endangered Animals Game is the perfect game for any child that loves building and loves animals. Their is no right or wrong way to stack the animals, it's all about balance and fun!
You can purchase the Balance Boat Endangered Animals Game directly from the BeginAgain website for $35. One lucky reader of The Neat Things in Life is going to win one!