Whenever I am looking for a discount on retail or fun things for my family to do, I always look at Groupon. I have found so many great deals and have save hundreds. With back to school not far away, Groupon will be my first stop when it comes to looking for deals and discounts.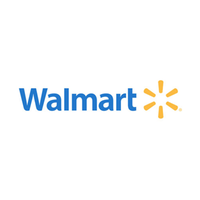 With living in a small town our main store option is Walmart and to be honest, I love Walmart because I can do all my shopping in one place and I often find some great deals. We have an awesome markdown section at our local Walmart and when I enter the store that is my first shop. I love matching coupons at my local Walmart with clearance items it gives me the best savings.
Groupon currently has 92 coupons available for Walmart with a savings of up to 86% off. Not only will I be saving on all my back to school needs, I will also be able to save on the upcoming holidays. Christmas is not far off and if you're like me, you like to get it out of the way as soon as possible.
Bottom line is back to school shopping doesn't have to break the bank, even if for some reason Walmart is not your first choice when it comes to back to school shopping, Groupon has over 9,000 national retailers they partner with to bring you savings. So whether you want to shop Target, Kohls or Sears, you will find savings to help stretch your dollar.
Not looking for back to school but a small mini vacation? Make sure to check Groupon to see if you can find any deals on attraction in the area you will be vacationing in. I have found so many great discounts in the past that have made family vacations memorable for a fraction of the price.
But remember before heading out to do your back to school shopping or on your next family vacation be sure to check out the deals you maybe able to find using Groupon.