Do you want your kids to spend more time outside, in the sun? Or maybe you would like them to be friends and share their precious childhood moments. Well, like it or not, kids are kids and they will fight over stupid things. But, there's a way to get them outside and let them settle their differences in a more constructive way.
When it comes to keeping children busy, I always recommend getting them interested in RC drag racing. It's an activity that usually keeps them outside (for the races) and occupies their time with car improvements for greater speed. It's also a way to encourage their creativity and ingenuity.
If you're interested, I listed below the top three most awesome RC dragsters on the market and the features that make them so cool. So, take a look and choose the ones your kids would like.
Traxxas 6907 1/8 NHRA Funny Car RTR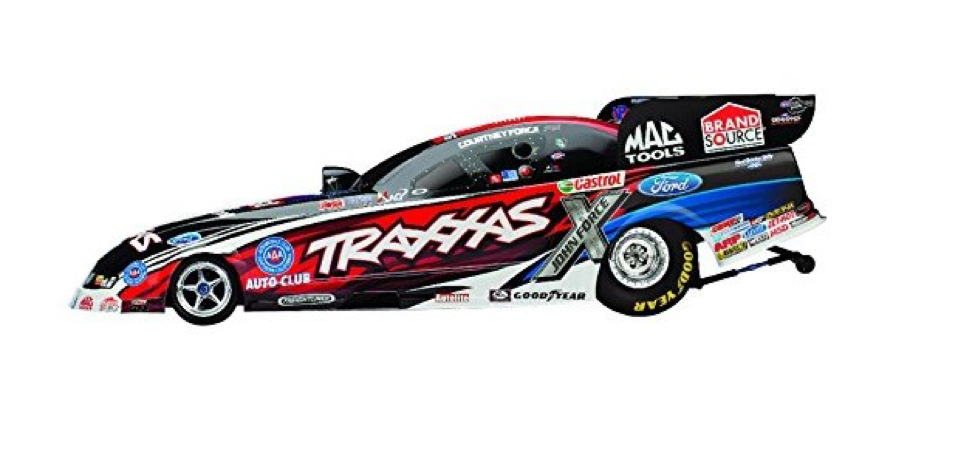 This cutie gets up to 70+mph and it is controlled with a 2.4GHz radio transmitter. It comes fully assembled, but you will have to buy the battery (I recommend the 8400 Li-Po for full power) and a charger. The car also supports a series of accessories that will make it look cooler, but you can let your kids to have fun with this.
Overall, it is a very fun to drive car, it is really fast, and it is specially designed for races. It also looks like a real race car, which will make your kids extremely happy.
K'NEX Burnout Dragster
This dragster comes as an RC car kit so the young ones will have tons of fun building their own race car! The cool part is that you can build three different models with the parts you get in the box: the BurnOut, the Scorpion Racer, and the Sprint Sport.
Still, this doesn't mean you'll have three cars out of one kit – just one car that can be transformed.
The K'NEX Dragster is better suited for smaller children (about 8 or 9) and is a ton of fun to drive. Just like the Traxxas car, it is fast and comes with a series of pretty cool features. And, according to Jon from RC Rank, this is one of the most popular RC gifts for kids on the market.
GT3 Racer Exotic Supercar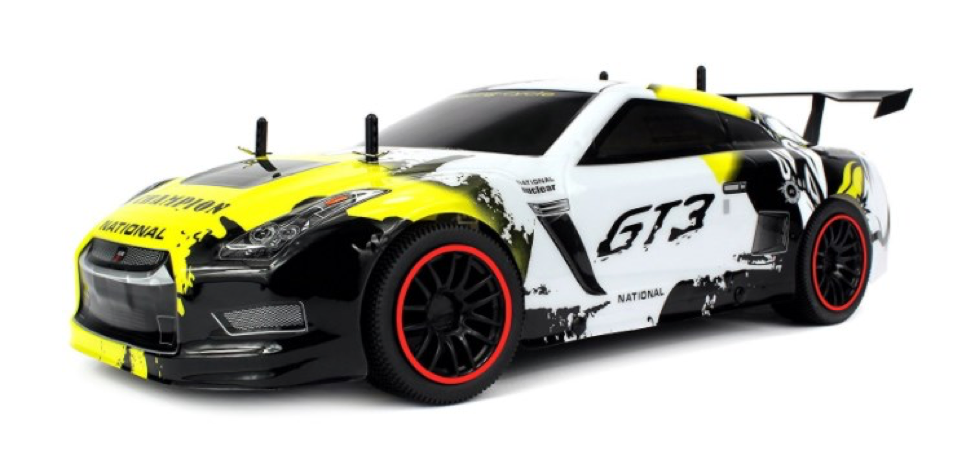 If the first two options aren't good enough, you can't go wrong with this car! It looks like it's ready to start the rally and it drives at speeds over 15mph. The front wheel alignment is completely adjustable and it comes equipped with a powerful, rechargeable battery (6.4V 500 mAh Li-Ion).
Even more, the general aspect can be customized so your kids can make it more their own.
I hope these cool RC car toys will raise your level of popularity as parents (I know they worked for me). Still, if your kids are teenagers and you want to wow them, I recommend looking for a cool RC truck. You can find the best models here Best RC Trucks for Sale – Top 10 Reviews.
Trucks are bigger and come with more features than the dragsters mentioned above, which is why I only recommend them for bigger kids. In any case, most RC toys today are technologically advanced and any kid would love them.