As a listener of many different types of music, I was excited to have the opportunity to try out the AUVIO Elite Series headphones for myself. Out of the box, the headphones feature an impressive modern design and a slew of extras.
The AUVIO Elite Series headphones can be folded for easy storage in the included case. Two audio adapter cords are also included for standard and control capable inputs. This set is designed to operate with iOS controls on 3rd and 4th generation Apple mobile devices, but I tested them with my Samsung Galaxy S3 running Android.
After checking out the included cleaning cloth, awesome look and included case, I decided to put on some tunes and have my first listen to RadioShack's AUVIO headphones. From the start, the bass was rich, deep and powerful. The mids and highs were delivered with improved clarity as well. In addition to this, the headphones surround your entire ear so you can hear every piece of the music without interruption or distraction. I could immediately feel the difference between these headphones and the ear buds that came with my smartphone.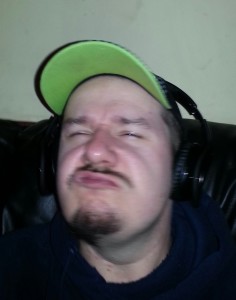 This was only listening to the headphones with my phone's own equalizer capabilities. However, for even more audio customization and control abilities, you can download the AUVIO EQ app from Apples App Store or Google's Play for Android. After installing the application and applying EQ and Bass Boost, I WAS BLOWN AWAY BY THE POWER OF THE BASS!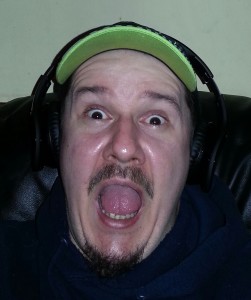 These headphones feature audio controls on the cord and via its custom EQ app. Combine this with crystal clear audio and booming bass, and you've got a combination for some pro-audio quality headphones at a very reasonable price. At just $99.99, these headphones are more affordable without sacrificing amazing audio quality and features.
If you're looking for a great last minute gift idea for the music lover in the family, RadioShack's AUVIO Elite Series deliver some impressive pro audio bang for the buck. It's clear to see why these headphones were named the Elite Series. The amazing clarity and rich listening experience delivered is perfect for music, movies or mobile gaming. Although the image above was done in good fun, the bass output of these headphones are truly exceptional. if you enjoy high quality audio or know someone who does, I would highly recommend the AUVIO Elite Series headphones.