I stepped on the scales this morning for the first time since doing the first weigh-in. I didn't want to because I knew it was not going to be good. The first week on the journey gym I lost almost 2 pounds. I was writing everything down then I decided to do all my logging online. This was a big mistake!
Using the computer to help me log everything ended up in an epic fail. I have gained back the 2 pounds I lost and now I am back to my starting weight. I also didn't work out as much the second week, because I wasn't looking at my every move on the paper, and I made lots of excuses on why I couldn't work out.
Starting today I am going back to an offline journal where I will log my meals and my workouts.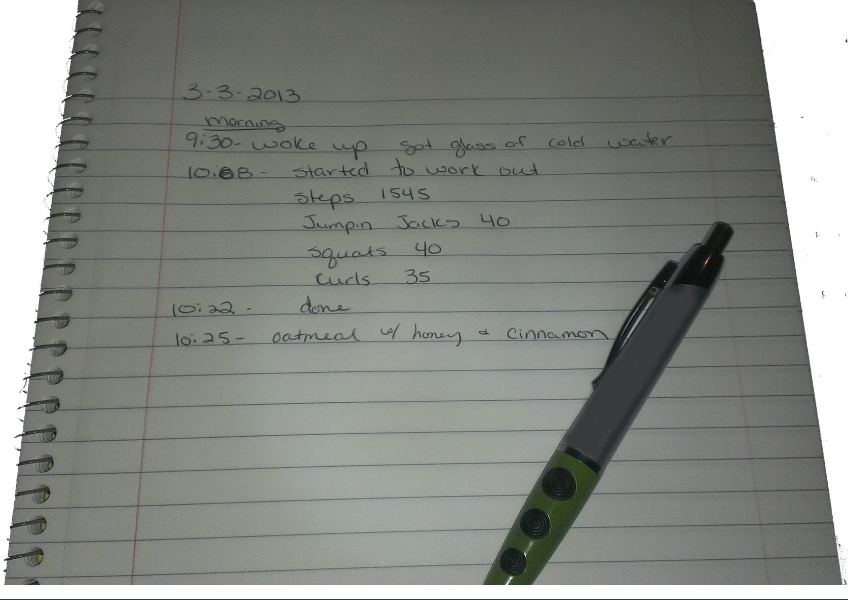 I will not give up like I have many other times, I will let this make me more determined then ever!
My goals going into week #3 on the 70 day challenge is to drink more water, workout a minimum of 20 minutes a day, even if it is a 5 minute here and a 5 minute there, I am getting in at least 20 minutes a day. I am going to push myself harder and harder each workout, I am going to attempt to get in 10,000 steps a day! I am only averaging about 3,000 steps a day, which is NO GOOD…
I will lose this weight even if it kills me! I hate being fat, I hate feeling disgusting, I hate having my anxiety go crazy because I feel like everyone is looking and talking crap…
I WILL NOT LET THE FAT WIN!
10 Commandments of Weight Loss