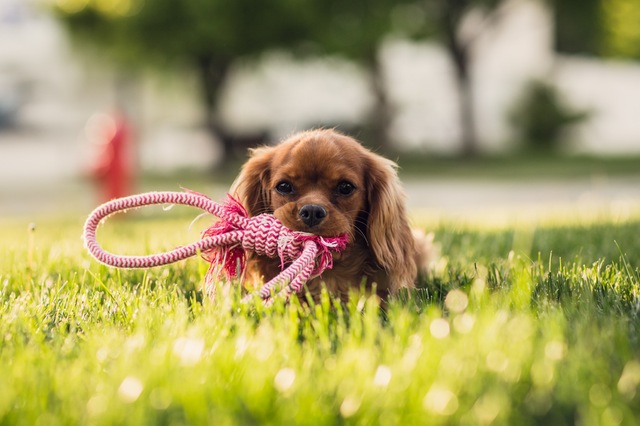 Even you have had a number of dogs in the past, getting a puppy is completely different. You will need to invest a lot more time and money into looking after your new pup. This is all because the puppy needs to be disciplined and taught how to behave well. But there are also some other aspects of owning a puppy that you will need to get used to. Here are some puppy tips you might find very useful.
Get Your Puppy Neutered
If you don't want your puppy ever having their own litter of puppies in the future, you need to take care of that now. Male puppies will have to be neutered. Female puppies are spayed. These processes aren't only done to prevent your puppy becoming a parent, though. There are many other advantages as well. For instance, many people find their puppy is a lot calmer and less boisterous after it has been neutered. And this makes training a whole lot easier.
Get Your Puppy Necessary Medication
Your puppy will have a weak immune system until it is fully grown. But don't worry; there are various ways you can help to give your puppy's immune system a little boost. The best way to do this is to take it to the vet. Your vet will be able to give it some necessary injections that can prevent life-threatening diseases such as parvovirus. You should also buy medication that helps fight fleas, tapeworm, and heartworm. You can find this kind of puppy medicine on various websites including https://www.petcarerx.com/trifexis/22843
House Training
Once you welcome your new puppy home, you will need to start house training it. Otherwise, you will have to clean up a lot of mess whenever they do their business! The first thing to remember is that you need to be very patient with a training puppy. After all, he or she is still only a baby! The best way to house train a dog is to take them outside whenever they need the toilet. This is normally straight after they wake up and about half an hour after eating. If you stick to a good routine, they will eventually get into the habit and will want to go outside to use the toilet. You will find more house training tips on-line: http://www.thekennelclub.org.uk/getting-a-dog-or-puppy/general-advice-about-caring-for-your-new-puppy-or-dog/toilet-training-for-puppies/
Get Your Pup Micro-chipped
It is very important that you get your puppy micro-chipped as soon as you can. This will help you find him or her if they ever go missing. And as puppies are very active, this could be very likely to happen if you don't keep a good enough eye on them! Your vet will be able to put a microchip in the dog. Then, whenever the dog goes missing, you can just give the police the microchip number. They can use this to see if your dog has been taken to a local dog shelter.
Hopefully, these tips will help you care for your puppy as best as you can!