Living outside of city limits, means we are often the dumping grounds for animals people no longer want. I have lost count on all the dogs and cats that have been dropped off in my front yard. A few years ago we ended up taking in a dog that someone had dropped off. He is what I call our problem child, I love that dog but he pisses me off  A LOT. It's like he is in puppy mode 24/7 he wants to play play play and he eats everything. You can always tell which poop belongs to which dog, because Jax usually has his toys all chewed up in his poo.
It has been awhile since I noticed any new animals running around outside, usually when they get dropped off they wander down the road and the shelter is called to get them. We have hundreds of dogs and cats surrendered to our local animal shelter on a monthly basis. We have several animal rescue groups that attempt to pull them as soon as they possibly can. However, they're unable to save them all. So we have a lot of them that get put down all because they were no longer wanted.
About three weeks ago, I was putting Jax outside to go to the bathroom, when sitting at the end of my home was a scare female pit bull. Jax broke his tie out and went running after her, she found her way on my mother in laws porch and Jax seen himself as free and took off running the street. Thankfully, we were able to get him, usually we give up because he is a fast thing so when he gets tired he comes back.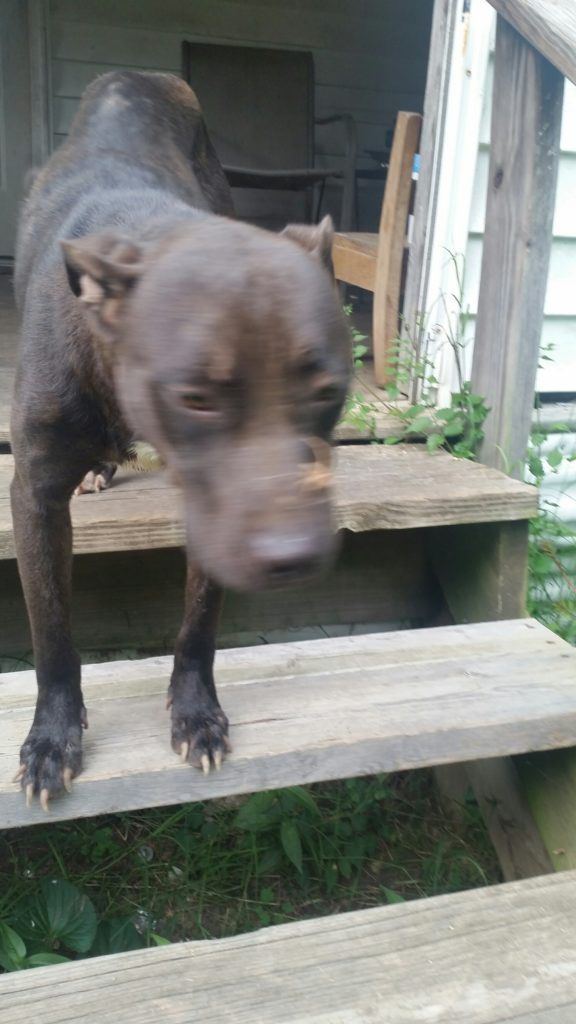 When I noticed the female pit, I knew I couldn't take her to the shelter. With them being full and her being a pit bull, I knew they would end up putting her to sleep. She had a big dead spider on her face, her nails were over grown, she was so skinny, she had sores all over her and she looked as if she had mange. She was very scared and confused.
I reached out to some rescues and all were full. I got in touch with one that was going to come get her, but they to were full so trying to find room. They asked if I could foster her until they could get her. With having two male dogs that were not fixed, I knew we couldn't keep her in the house. So we hooked her up at my mother in laws, she got feed good, her hair started coming back and she was looking a lot healthier.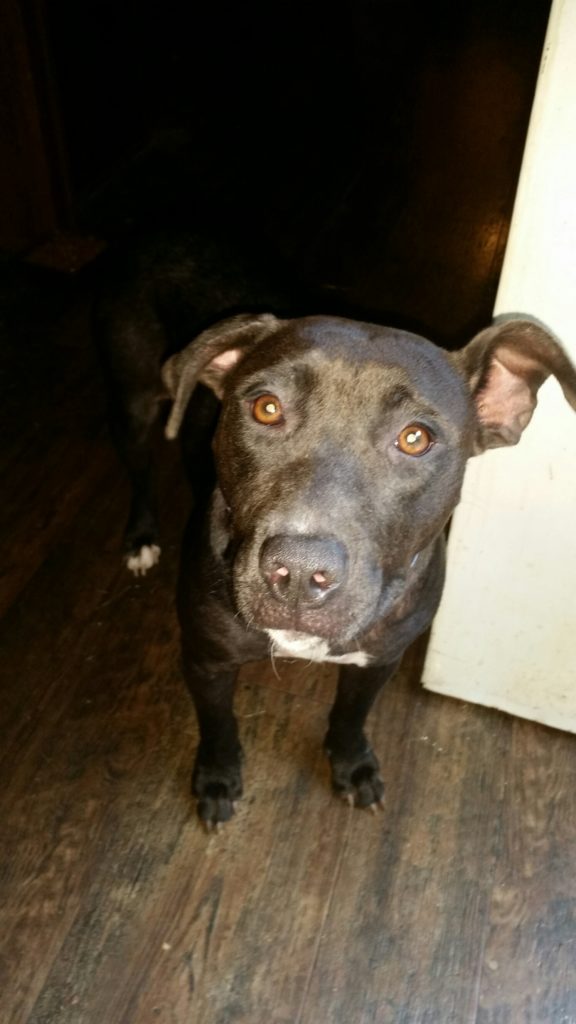 She would get off her tie out and come play with the boys. I some what fell in love with this sweet girl and talked my husband into letting me keep her. The pit rescue that was going to take her has offered to fix her and get her shots free of charge. The other night was the first night she was in the house all night and she was in heaven.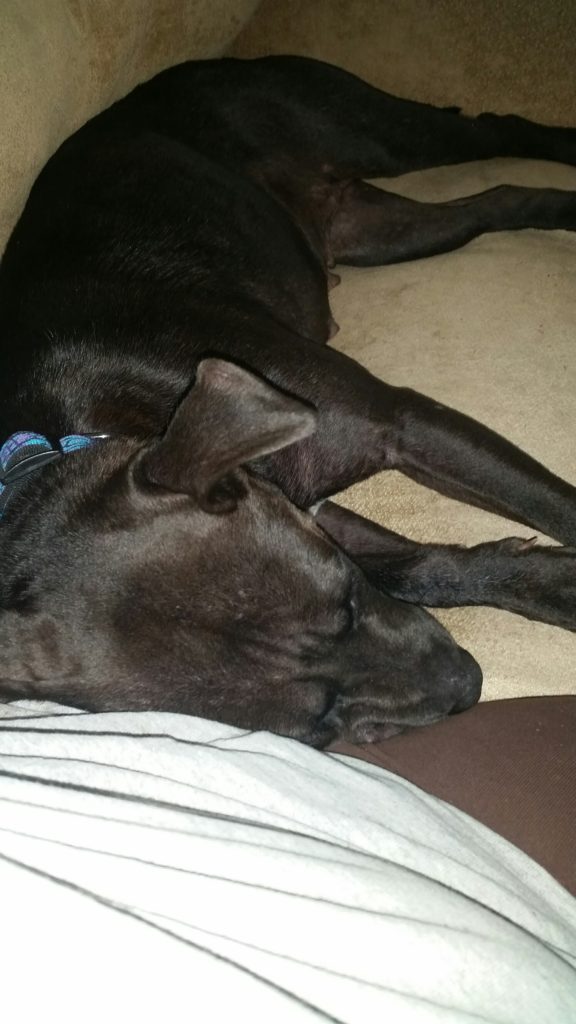 She has now had a bath, got her nails cut and is at peace for once in her life. I will be glad when we get her fixed because the boys are going to love playing with her. We might have bit off more than we can handle, with having 3 dogs now, but this one was so sweet I couldn't let her go to the shelter, she is very well behaved, she doesn't bark, she is so chill!